Heartbreak for Houston as Bradley Central wins state championship on late 3-pointer
MURFREESBORO – When it was all over, Houston girls coach Ben Moore thought about the basketball gods and the cruel trick they perpetrated on his team against Bradley Central.
"We played them last year and we got away with it," he said. "We got a lucky call that helped us win. (Saturday), the breaks just went their way."
Twenty-four hours removed from a scintillating double-overtime victory over Murfreesboro Riverdale in the semifinals, the Mustangs fell just short against Bradley Central, losing 46-44 in the BlueCross Class AAA state championship game at the Murphy Center. The Bearettes (34-3) secured the sixth title in school history when Hannah Lombard drained a 3-pointer from the left wing with 1.2 seconds left.
The game-winner was set up after Houston junior Destinee Wells was whistled for traveling with 11 seconds remaining. Replays appeared to show it was the incorrect call.
"It's the breaks," Moore said. "Destinee Wells gets into a trap and we're right there trying to call a time-out. Did she travel first (or) time-out first … I don't know. They called traveling. It's tough luck. And then they get the ball back and hit a shot.
"I knew if it was close we'd win … it's just the breaks. Credit the kid for making the shot and credit the coach (Jason Reuter) for giving them something good to work with. I told them a long time ago, when we win it's their win and when we lose it's on us as coaches."
Houston, which ended the season with a school-record 31 victories and three losses, made it close after a shaky first half that saw them go into the locker room trailing 29-20. Poor shooting was the problem early; the Mustangs made just six buckets in the opening two quarters (26.1 percent).
But fueled by Mississippi State signee Jayla Hemingway, who scored 16 points and grabbed 10 rebounds in her final high school game, the Mustangs got back into it. 
Hemingway scored on a drive to put Houston ahead 42-37 at the five-minute mark and the Mustangs were still ahead with one minute remaining after Melisa Carter scored on a putback to make it 44-43.
Bradley Central worked 35 seconds off the clock and called a time-out. Carter then got a hand on the inbounds pass and deflected it off a Bradley Central player, giving Houston possession. Following the traveling call on Wells, Bradley Central found Lombard open on the wing and the senior made her only basket of the game count.
Memphis signee Madison Griggs scored 13 points for Houston while Carter finished with six and a game-high 14 rebounds (eight offensive). Combined with Saturday's semifinal, Carter had 29 rebounds (16 offensive) in her final two games.
Bradley Central's Jamaryn Blair scored 25 to earn game Most Valuable Player honors.
"I had a dream we'd win on a last-second shot," she said.
But Blair's dream is something that will keep Houston awake for a long time. It's the second straight year the Mustangs have lost in the title game.
And while last year's contest against Riverdale wasn't really close, this one was there for the taking. Which made the defeat that much harder to accept.
"We're disappointed; we thought it would go differently," Moore said. "But I'm also really, really proud of these kids. And they probably don't know it right now and they can't process it right now but the things they've accomplished … that silver ball will shine a lot more in a few years. 
"It doesn't look good right now and we don't like it but it will mean a lot to them in a few years and (Friday's win in the semis) will mean a lot to them in a few years. But it will always be a little bittersweet."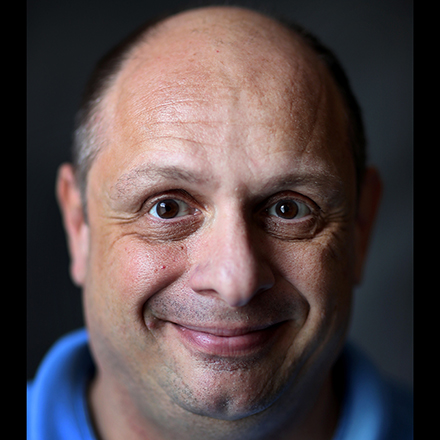 John Varlas
John Varlas is a lifelong Memphian who has covered high school sports in various capacities for over 20 years.