Kelsey, White carrying state charter commission bill as pushback begins
Two Shelby County lawmakers are sponsoring legislation creating a state commission with authority to approve charter schools without the operators going through a local school board.
State Sen. Brian Kelsey, a Germantown Republican, and State Rep. Mark White, a Memphis Republican who chairs the House Education Committee, are carrying Senate Bill 796 and House Bill 940, one of the signature pieces of Gov. Bill Lee's K-12 education initiative.
The fiscal impact of the legislation on the governor's proposed $38.55 billion budget plan is "not significant," according to a Fiscal Review staff report, though Lee is proposing $12 million for investment in charter schools in the coming spending plan.
"The governor believes we should have an authority in Tennessee that's dedicated toward approving or disapproving our charter schools to ensure that we have quality charter schools in the state. And I'm honored to be able to carry the legislation for him," Kelsey said.
The legislation would not expand charter eligibility, Kelsey said, noting all Tennessee students are eligible to attend a charter school. He pointed out, "this will help us ensure we have quality charter schools that are approved and that the non-quality schools are shut down and not approved."
The bill is expected to draw immediate opposition. But it passed a House Education subcommittee today.
Jim Wrye of the Tennessee Education Association cautioned the legislation would create "an unaccountable" state commission with the ability to place charter schools any place in the state without input from a local school board or taxpayers.
"It's probably the worst charter bill I've ever seen, and I can't see legislators passing it," said Wrye, chief lobbyist for the teachers' union.
The legislation would set up a nine-member board appointed by the governor, with confirmation by the House and Senate, to run what would become a state charter school district, with a director and staff.
Under the legislation, beginning in 2020-21, charter operators in any district in the state would be able to apply to a local school board or straight to the state commission. Under current law, charter operators can apply only in districts with at least one Priority school, and they can appeal to the state school board only if a local board rejects their application, according to Wrye.
White didn't want to use the word "bypass" but acknowledged the legislation would remove the step for charter applicants to go to the Tennessee Board of Education if turned down by local boards.
"But basically, yeah, you would come to the state without going through that process," White said. "What we're hoping for is by having a commission, someone to pay attention to this, that we will work more with the locals in getting high-quality, good charters into our state."
Shelby County Schools has more than 50 charter schools, many of them operating within the state Achievement School District. Metro Nashville Public Schools has 29 charters, plus two within the Achievement School District and two operating under the Tennessee Board of Education. That district has clashed with the state board over the approval of charters.
In the past week, New Vision Academy closed down in Davidson County because of problems with building fire codes. According to reports, a federal investigation also is being conducted into its operators.
State Rep. Antonio Parkinson, a Memphis Democrat who serves on the House Education Committee, called the legislation "a bad idea."
"I think you're totally negating an entire elected board by the people that was put in place to make those decisions," Parkinson said. "It's unfortunate because in most cases we hear our colleagues from the other side of the aisle saying they want smaller government. But this is not smaller government when you're adding more bureaucracy and more heavy-handedness from the state in regards to local government."
Parkinson said he could support the governor's $12 million for charter schools if it were targeted for existing charters to make improvements. But he said he is opposed to "the floodgates being opened to charters."
As written, the bill would allow the state commission to "upend" local control, gaining authority to take state and local money raised for schools and "commandeer" it for any charter school, according to TEA's Wrye.
And, if a local government borrows money on the bond market for school construction, the charter school would get part of that money, he said.
In addition, the measure eliminates the Priority school aspect of charter authorization under which that state board can open its own charter school, after a local system refuses it, only if that system has at least one Priority school for failing to make the required progress on state testing.
"That's eliminated in this bill. This is charters for everywhere, charters for all," Wrye said.
White, however, said he believes another "layer" is needed to put "national best practices" into place, enabling the state to take a closer look at charter schools "without just being an up-or-down local vote" affected by political issues.
"This may take some of the politics out of it," White said.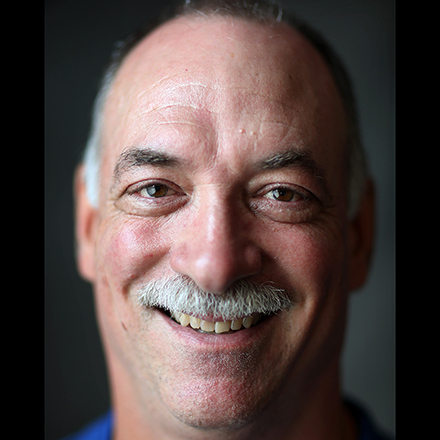 Sam Stockard
Sam Stockard is a Nashville-based reporter with more than 30 years of journalism experience as a writer, editor and columnist covering the state Legislature and Tennessee politics for The Daily Memphian.
---