Trenary remembered as charming, passionate advocate of Memphis
Phil Trenary was an accidental Memphian who became one of the city's staunchest promoters.
The Oklahoma native arrived in Memphis from Atlanta on April Fool's Day 1997 for what he believed would be a three- to four-year turnaround of a small regional airline serving the former Northwest Airlines.
He stayed for the long haul, building a more than $1 billion company, raising a family and leading the Greater Memphis Chamber into an active role in tackling some of Memphis' toughest challenges: education, workforce training and economic development.
Crime was one of the big negatives that he worked to overcome in recruiting new business investment to the city, and it claimed Trenary's life after he was shot on Front Street Downtown Thursday night. Trenary died two hours later at Regional One Health.
Condolences poured in from around the city and state Friday as Trenary's family, friends and civic peers struggled to make sense of the unfathomable turn of events.
Funeral arrangements hadn't been announced Friday afternoon.
Trenary was a laid-back, soft-spoken man who could be seen wearing jeans and a sport jacket when he wasn't suited up for business meetings. He had been a Downtowner off and on for much of his 21 years in Memphis and liked to walk to work and elsewhere when he got a chance.
"What I loved about Phil was he was always a pilot. He started out as a pilot, he loved the thrill of being a pilot, and had that sort of boyish charm about him," said David Waddell, president, CEO and chief investment strategist at Waddell & Associates.
"Even when he was running Pinnacle (Airlines) and it was a $1 billion company, he was never intimidating or anything less than approachable," Waddell added. "He was just a winsome personality and easy to deal with.
"He wasn't from Memphis, but he really adopted Memphis and wanted to do everything he could to show the world and Memphians how wonderful the city is," Waddell said. "He believed that to his core."
Trenary tempered his enthusiasm for capitalism with a belief that business had an obligation to do good for the community, and those ethics came together especially during his four-year run as chamber chief.
"He liked to get people in a room that often weren't invited in a room when decisions were made," said Tom Jones, author of an urban issues blog at Smart City Memphis. "He had a style that was important.
"It's hard to think of anyone who loved Memphis and Downtown any more than he did, proving the adage about Memphians who move here sometimes love it more than the natives," Jones added.
One of Trenary's passions was doing something to solve the city's stubborn poverty problem.
"He was clearly without question a capitalist," Jones said, "but he was sort of that old-school capitalist that believed the company also had a compact to improve the community where they were located, and I felt like that really shaped the agenda they took to the chamber, which became an agenda unlike anything we'd seen in Memphis since the 1970s."
"He was a self-made guy," Waddell said. "He was an entrepreneur. He was humble. But he also had a lot of confidence about him. I think philosophically he was really right for Memphis. That's what makes it so tragic he's no longer with us."
Trenary, 64, had led the chamber since June 2014 after spending 30 years in the airline industry pursuing his lifelong love of aviation.
An aeronautical engineering graduate of Oklahoma State University, he started Lone Star Airlines in Texas in 1984 and served as president and chief executive through 1997.
He came to Memphis as chief of Express Airlines 1, a Northwest Airlines subsidiary, subsequently renamed Pinnacle Airlines, that flew 36 aircraft and had $78 million in annual revenues. Over 14 years, he built it into a collection of regional airlines, Pinnacle, Colgan and Mesaba, that flew nearly 300 aircraft, had 7,700 employees and generated $1.2 billion in revenue.
In early 2011, after engineering the relocation of Pinnacle's headquarters from the airport area to One Commerce Square on Main Street, Trenary announced he was stepping down to pursue other business interests.
The move to One Commerce Square was hailed as a major victory for Downtown, because it sparked a revitalization of a premier office tower and, at least temporarily, brought an additional 600 workers to Main Street.
In an exit interview, Trenary expressed pride at building the airline through a series of business challenges including a Northwest pilot strike and bankruptcy and the steamrolling of air travel by Sept. 11, 2001 terrorist attacks.
He became emotional when discussing the low point of his career: the February 2009 crash of Colgan Air flight 3407 outside Buffalo, New York, which killed 50. Investigators later blamed the crash on pilot error.
About 15 months after Trenary left Pinnacle, it entered bankruptcy reorganization, partly as a result of the airline industry's decreased reliance on small regional aircraft carrying 50 to 70 passengers each. Pinnacle ceased to exist as part of the company was converted into Endeavor Air and moved to Minneapolis.
Trenary was an aviation industry consultant from 2011 until he surfaced as president of the chamber, which tapped him as permanent successor to John Moore, another aviation professional who came from Northwest. Officials said Trenary was a logical choice because of his communication and organizational skills and connections to business leaders.
Trenary pledged to move the chamber in a new direction that would be more reliant on private businesses and weaned from public-sector aid. The Chairman's Circle was formed, with business leaders paying $25,000 a piece for entry into what functioned as a steering committee for big civic initiatives called Moon Missions.
The Moon Missions included winning universal pre-kindergarten, fostering 1,000 more entrepreneurs and 500 businesses, cleaning up litter and blight, and improving workforce development.
Trenary and his now ex-wife, Bridget, raised three children, including her daughter, Brittney Rowe, and son, Justin Rogers, from a previous marriage, whom Trenary adopted.
Their youngest, son Pearce, is working as an intern at Southwest Airlines in Dallas and can be seen on Facebook doing aviation-related things with his dad, such as attending a experimental aircraft fly-in in Oshkosh, Wisconsin.
Family friend Amy Howell recalled Phil Trenary's love of Downtown and the good times shared by the families at side-by-side vacation homes at Pickwick Lake on the Tennessee River.
"I'm heartbroken and sick about it," Howell said. "It's such a horrific, tragic loss."
The Trenarys divorced in recent years but both continued living in the Downtown area.
His civic pursuits included a stint on the board at St. George's Independent School, Memphis Tomorrow, Federal Reserve Bank's Transportation Industry Council, Memphis Music Foundation and the University of Memphis Board of Visitors' Board of Trustees.
Last year he was named by Transportation Secretary Elaine Chao to a Federal Aviation Administration management advisory council that advises FAA senior management on policy, spending, long-range planning and regulatory matters.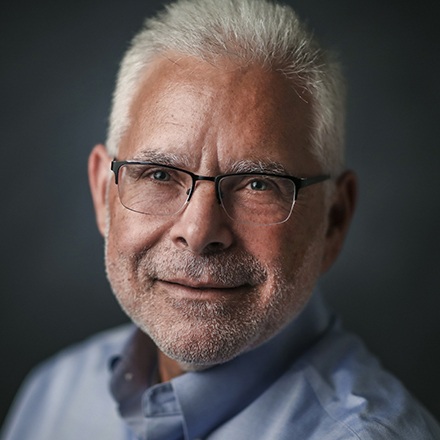 Wayne Risher
Business news reporter, 42-year veteran of print journalism, 34-year resident of Memphis, University of Georgia alumnus and proud father and spouse of University of Memphis graduates.
---