NRA ad criticizes Kelsey for posing with Moms Demand Action
State Sen. Brian Kelsey is downplaying a National Rifle Association graphic criticizing him for posing with members of Moms Demand Action, a group advocating for gun law reforms.
The conservative website Breitbart published a piece on Kelsey with the NRA graphic and an Instagram picture of the senator from Germantown saying: "Tennessee Republican Brian Kelsey is teaming up with Bloomberg's gun control lobby," a reference to former New York City Mayor Michael Bloomberg, a supporter of stronger gun control.
In an Instagram post from March 6 when Moms Demand Action visited Capitol Hill in Nashville, Kelsey wrote: "I appreciate their passion for public safety and taking the time to share their mission with me."
While in Nashville, the group lobbied against legislation that would have watered down the state's conceal-carry permit process. The measure failed.
Asked Tuesday about the Breitbart article, Kelsey said: "I appreciate it whenever anyone makes the effort to drive three hours to visit with me, and I do my best to meet with everyone who does."
In comments below the graphic, the NRA accuses Kelsey of "teaming" with Bloomberg's group "to bring New York-style gun control to #Tennessee," saying he claims to back Second Amendment rights but received a Moms Demand Action endorsement in 2018.
"And now, he is touting a picture that shows him meeting with Bloomberg's gun control group in his office – leaving little doubt that he supports Bloomberg's anti-gun agenda. Tell @briankkelsey this isn't New York and his constituents support #2A!" it says.
Furthermore, the Breitbart article says the Tenth Amendment Foundation in April 2013 told voters how Kelsey opposed legislation protecting gun owners "against any federal scheme to register, confiscate, or tax firearms, ammunition or accessories."
The foundation claimed people at a hearing on the legislation accused Kelsey, former chairman of the Senate Judiciary Committee, of turning off the microphone of then-Sen. Stacey Campfield to avoid counting his vote for the bill.
Committee chairs, however, did not have the capability to control members' microphones in the old Legislative Plaza. The legislation being referred to dealt with nullification of federal law, not gun control.
Yet Kelsey has a strong grade from the NRA, a 93 at last count, and while running for re-election in 2018, he and state Rep. Mark White, a Memphis Republican, landed the designation of "gun sense" candidate from Moms Demand Action while maintaining high NRA marks.
Kelsey's campaign issued a statement last year saying: "Sen. Kelsey is the only Tennessee Republican both to be a Moms Demand Action Gun Sense Candidate and to receive A ratings from the NRA because he has taken a reasonable approach to gun legislation. He believes that citizens who go through the process of training and receiving a license should be able to carry firearms."
Kelsey, who narrowly defeated Democrat Gabby Salinas in 2018, in the past few years voted in favor of allowing guns in public parks and for a conference committee report on the bill enabling it to pass. He also supported legislation allowing University of Tennessee employees to carry guns, the closing of handgun permit records, a prohibition on firing employees for storing guns in vehicles at work, in addition to backing bills allowing guns in bars and guns in parking areas.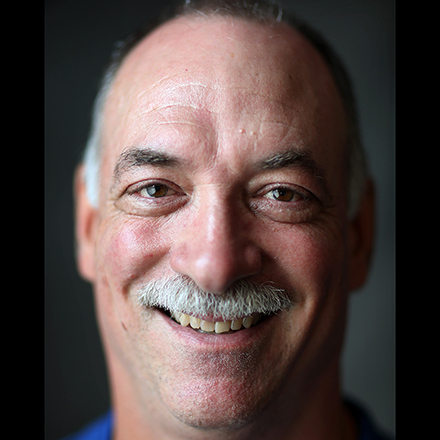 Sam Stockard
Sam Stockard is a Nashville-based reporter with more than 30 years of journalism experience as a writer, editor and columnist covering the state Legislature and Tennessee politics for The Daily Memphian.
---