For top seeds, AAC tournament performance may not benefit NCAA positioning
Four AAC teams projected to make NCAAs, Memphis and the rest need to win tournament title to earn automatic bid
Cincinnati coach Mick Cronin, no surprise, wouldn't mind his No. 24-ranked Bearcats cutting down the nets Sunday at FedExForum as American Athletic Conference Tournament champions.
But, with the caveat that he didn't bring this subject up – he was asked about it during this week's AAC coaches' teleconference – he then spoke his mind: Cronin is skeptical that if his team wins, or just reaches the finals, it will do anything to improve Cincinnati's seeding in the NCAA Tournament.
His evidence is that two years ago, SMU was No. 12 in the country when it defeated the Bearcats in the finals of the AAC Tournament for its 30th win of the season; Cincinnati was ranked 15th and had 29 wins.
With those kinds of resumes, you might believe that reaching the AAC title game would have only improved their respective postseason stock.  From all appearances, it didn't.
"Not at all," said Cronin, recalling each team wound up on the 6 line when the NCAA bracket came out. "Going back to Coach (Bob) Knight and Coach (Lute) Olson, they questioned conference tournaments a long time ago: What's the point?"
Cronin paused, added, "But you are playing for a championship."
And for the players, that's all that matters.
However, mindful of past experience Cronin sounds like a coach wary of spending too much physical and emotional capital this week in Memphis. He wants to ensure that, "I don't wear my team out this week for next week."
As of Monday, at Joe Lunardi's Bracketology at espn.com, the Bearcats were listed as a 7 seed in the NCAAs. Houston, the No. 1 seed in the AAC Tournament and ranked 11th in the country, was a 3 seed, UCF was an 8 seed and Temple an 11 seed. If the Owls were to lose their first game in the AAC Tournament, they could fall out of the bracket depending on what happens in other league tournaments.
No other AAC team, including No. 5 seed Memphis, was considered on the doorstep of the NCAA Tournament.
So, for the Tigers and the rest of the AAC field, the only way in is by busting down the door – winning the conference tournament.
For Memphis, that would mean beating No. 12 seed Tulane on Thursday, and then winning three more games in the next three days. If seeding held, the Tigers would have to go through No. 4 seed UCF in the quarterfinals, No. 1 seed Houston in the semifinals, and then either No. 2 seed Cincinnati or No. 3 seed Temple in the championship game.
The Tigers (19-12, 11-7) loom as a wildcard in the conference tournament because they have both the hottest player, senior guard Jeremiah Martin, and home-court advantage. They're 15-2 at FedExForum, losing only to now-No. 8-ranked Tennessee in December, and to Cincinnati on Feb. 7.
"It helps a lot," Memphis coach Penny Hardaway said of having the tournament here, noting the usual advantages – sleeping in your own bed, having 95 percent of the fans in the building on your side. "It doesn't promise you that you're going to win, but it gives you a great opportunity."
Tulsa coach Frank Haith just experienced the Memphis edge as the Tigers squeaked out a 66-63 victory here on Senior Night last Saturday.
"Their building lifted their game," Haith said.
Meanwhile, Houston coach Kelvin Sampson, whose Cougars carry an overall record of 29-2 and a 16-2 conference mark into the AAC Tournament, does not need the NCAA Tournament Committee to become enamored with some Power 5 team that gets rolling and snatches away a conference title from more heavily favored teams.
Because all that would do, he believes, is perhaps shuffle the NCAA seeding inappropriately.
"You have 18 conference games to prove your worth," said Sampson, who has taken four different schools to the NCAAs (Washington State, Oklahoma, Indiana and Houston).
Truth is, even if the Cougars were to add a tournament title to their regular season championship, Sampson has to wonder: At what cost?
Yes, winning the AAC Tournament is the goal this week. But if afterward, the NCAA Tournament Committee were to send Houston to a tournament site out West, and give the Cougars an early Thursday game?
"That's a factor" that works against you, Sampson said. "That's real."
All of this, of course, assumes that the projected seedings – be they from Lunardi or someone else – are accurate. Every year, there are surprises when the bracket is revealed.
So, Temple coach Fran Dunphy, who will retire at the end of this season, is taking nothing for granted. His Owls will on Friday play the winner of No. 6 seed Wichita State and No. 11 seed ECU.
"Fact is, you gotta win," he said. "We're gonna need to win the game. We've all been in situations where we thought we were in one place (with the NCAA Tournament committee), and found out we were in another."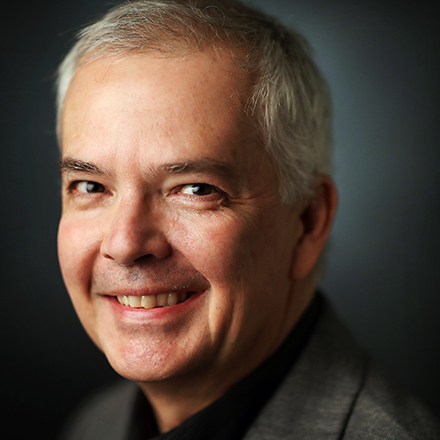 Don Wade
Don Wade has covered Memphis sports since 1998, voted on Baseball's Hall of Fame and the Heisman Trophy, and remains stunned his Kansas City Royals won a second World Series in his lifetime.
---