Registry of Election Finance zaps Towns for another $10K
State Rep. Joe Towns' civil penalties reached a total of $45,000 Wednesday after the Tennessee Registry of Election Finance fined him another $10,000 for failing to file campaign reports.
The Registry also took some comedic shots at the Memphis Democrat.
"We keep doing this and the Democratic Caucus is going to be bankrupt," Registry Republican member Tom Lawless said, referring to the possibility the caucus paid Towns' penalties, which have reached the $100,000 mark.
Hank Fincher, a Democratic member of the board, quipped that the "folks working in (Towns') district" are doing the fundraising for him but having a bad third quarter every two years.
"And the Registry will have a good (quarter) because he'll bring in bags of cash like Pacman Jones," Fincher said, a reference to the former Tennessee Titans football player who has run afoul of the law several times.
Legislative candidates are required to pay any penalties before they can run for office. But Towns said before Wednesday's meeting, which he did not attend, "I've paid my last copper red cent to them."
According to Drew Rawlins, executive director of the Bureau of Ethics and Campaign Finance, the checks for Towns' past fines came from Towns.
After Registry members discussed a motion to penalize Towns another $10,000, Lawless pointed out the representative is trying to change state law to allow campaign contributions to be used to pay off the Registry's penalties and to prohibit such assessments. Neither bill has moved, and the Senate versions carried by state Sen. Raumesh Akbari have been placed in a general subcommittee, meaning they're unlikely to pass, if not dead for the year.
Fincher, who attended by conference call, added he wants to nominate Towns to replace Rawlins when Rawlins retires soon.
"He's got more experience with the Registry than anyone else," Fincher said of Towns.
The Registry now has assessed four outstanding $10,000 civil penalties against Towns for failing to file reports and late filing and another $5,000 penalty for late filing of an appointment of treasurer. Wednesday's penalty was for the third period in 2018.
Keeping up his contention the board is "out of control," Towns said before the Wednesday meeting he had no intention of attending because no matter what kind of explanation he gave, he believes the board would penalize him.
"Their fines are way beyond the pale," Towns said after emerging from a House committee meeting where he presented a bill.
Towns also said he has no intention of paying any of the fines but plans to run for re-election in 2020.
Asked how he plans to manage that task, Towns said: "We'll cross that bridge when we get there. But I'll tell you this, I'm not paying them another damn dime."
Towns said he has heard from other lawmakers and lobbyists that they're irritated with the Registry's actions and that they're targeting him.
Hardaway given reprieve
While Towns' penalties keep piling up, the Registry gave state Rep. G.A. Hardaway a break on an incomplete report he turned in for the fourth quarter of 2018. Members voted to give Hardaway leeway until the end of the session, likely in June, to explain why a new filing he sent in failed to account for political action committee contributions he received.
Hardaway, a Memphis Democrat, said recently he thought he had taken care of the matter. However, Rawlins said during Wednesday's meeting Hardaway filed a new report that simply deleted those PAC contributions and showed the same beginning and ending balance as in a previous report.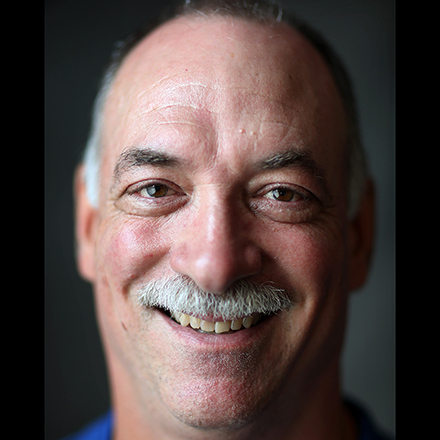 Sam Stockard
Sam Stockard is a Nashville-based reporter with more than 30 years of journalism experience as a writer, editor and columnist covering the state Legislature and Tennessee politics for The Daily Memphian.
---