Intrigue colors auction of ill-gotten estate with gold, silver
Bring a metal detector as well as your checkbook if you're going to the auction of the Bates place.
Gold and silver coins may be hidden somewhere within the 308-acre estate near Middleton, about 75 miles east of Memphis.
We really don't know because the Bates family – patriarch Larry, sons Chuck and Robert, and Kinsey, Robert's wife – have taken any secrets with them to their respective prisons in North Carolina, Yazoo City, Mississippi, Memphis and Kentucky.
What happened to the $10 million or so?
That's how much money remains unaccounted for, says Memphis attorney John Ryder, the court-appointed receiver for the Bates company that cheated more than 400 victims.
"It does not add up," Ryder said.
Larry Bates is a former West Tennessee legislator-turned-prophet who touted his political and banking experience as well as a bunch of Bible verses to rake in $85 million.
That's what he and his family made from selling gold and silver by telling folks on Christian TV, YouTube and at  conferences that an economic collapse is coming.
Subtract the $55 million worth of gold and silver coins they actually delivered to buyers.
That leaves about $30 million the Bates family kept for themselves thanks to their 11-year Ponzi scheme that was finally exposed in 2013.
Instead of fulfilling customers' orders for the precious metals, the family used the money to create a radio network, trade in commodities, and purchase all the property and expensive toys.
The lavishness is called Winwood Farms, just north of the Mississippi line off Tenn. 125. The estate will be auctioned starting at 10:07 a.m. April 27. 
The auction items include: A 12,000-square-foot Colonial revival mansion so opulent with its marble floors, chandeliers and elevator that it also has a name, "The Grand Manor;" three other houses including a 5,000-square-foot luxury home, a cottage and a cabin; a huge RV; a speedboat; a luxurious Ford pickup truck; and a Jeep.
Anyone with the means and inclination can have it all. But the scope is so large that John Roebuck Auctions is dividing the land and houses into seven tracts.
Robuck anticipates 800-1,000 people to attend the auction that will also be online and absolute. That means there's no minimum bid. For more information, visit JohnRoebuckAuctions.com.
The highest bidder wins.
The big losers will remain the 400-plus victims of the swindle.
They include people like Barbara Santiago of Washington state, who invested $266,000 from her paraplegic son's insurance settlement, the federal prosecutor announced in September 2017.
That's when the Bates family members collectively were sentenced to more than 52 years in prison following a five-week trial in Memphis.
Veterans Administration pastor Charles Grimsley of Mesa, Colorado, and his wife lost more than $200,000 of their retirement money. The list goes on.
Their losses make talk of a treasure hunt at Winwood Farms a little less fun.
Auctioneer John Roebuck's job is to market and sell things. So maybe it was hype when he said, "We believe several million dollars of gold coins are buried on this property."
Attorney Ryder, the court-appointed receiver for the Bates family's First American Monetary Consultants, is more careful with his words.
Ryder took possession of the company's assets for the benefit of all the creditors including the unpaid customers. Proceeds from the auction will be divided among them.
Asked if he believes there are gold and silver coins hidden somewhere at Winwood Farms, Ryder responded, "I'm not going to speculate on that. That would not be helpful for me to speculate on."
But the attorney gave an intriguing response to a theoretical question: 
If Ryder were to make the winning bid and own the property, would he keep an eye out for gold and silver coins as he walked the grounds?
"I'd sure be tempted to do that," he responded.
But anyone tempted to bid on Winwood Farms for a chance of finding gold and silver coins should consider Ryder's response  to another question: "Could they keep it?"
"You'd have to turn it over to the U.S. Marshals," Ryder responded. "You can't keep stolen stuff."
There's a less legal way to approach such a treasure hunt. It's called The Golden Rule.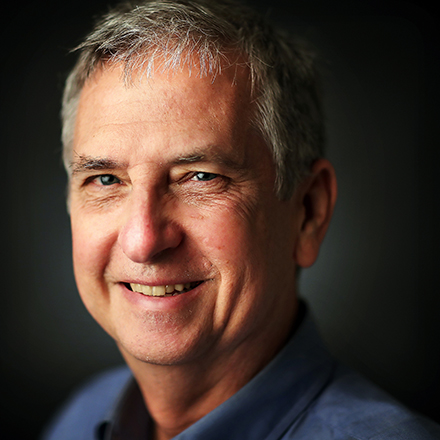 Tom Bailey
Tom Bailey covers business news for The Daily Memphian. A Tupelo, Mississippi, native, he graduated from Mississippi State University. He's worked in journalism for 40 years and has lived in Midtown for 36 years.
---