Balanced attack propels Tigers to semifinals of AAC Tournament
Tulane guard Ray Ona Embo took to the FedExForum floor before the Tigers 83-68 win over Green Wave and declared "Jeremiah (Martin) better go for 40 (points). He better get 40 (points)."
As it turned out, Memphis didn't need a heroic effort from their senior guard. Rather, four Tigers scored in double-figures led by Martin scored's 21 points. Only one Tiger joined Martin in double-digit scoring each of the last two games.
"It's been important all year," Martin said of the balanced scoring. "Like coach said, we're going to need everybody. ...It's great when you get production around the board because it makes it easier."
Forward Mike Parks hadn't reached double-digits since February 13 prior to Thursday afternoon's win over the Green Wave. He was perfect from the field (6 for 6) on his way to scoring 14 points and grabbing 13 rebounds.
"Mike (Parks) came out and played phenomenal," Hardaway said. "This was his best game of the year by far. It came at the proper time."
The Green Wave defensive concentration on Martin may have stymied his scoring from the regular-season game at FedExForum where the senior guard scored a season-high 43 points, but Martin found other ways to help with seven assists.
Double teams were flying at Martin the entire game. He was adept at finding Parks slipping behind multiple defenders or on the baseline for easy dunks.
"All they did was load up on Jeremiah," Hardaway said. "It was up to him to make the right decisions and the other guys to capitalize on those double teams. People were open. We just have to make plays."
Parks was joined in the frontcourt by forward Kyvon Davenport who also took advantage of the lax defense Tulane presented the Tiger bigs.
Coach Penny Hardaway said he wanted Tyler Harris to hit more shots in the AAC Tournament. Harris answered the call with four 3-pointers  and 12 points. Memphis was running the freshman guard around screens and finding him open in transition.
Tulane guard Caleb Daniels' 19 points were enough to keep the Green Wave in the game during the second half. At one point they were down by 22, but they cut the lead to nine points – 77-68 – with 3:15 remaining.
The Tigers 15 turnovers and a scoring drought lasting almost four minutes gave the Green Wave the perfect opportunity to get back into the game. Cutting the deficit to nine was the only time Tulane got within single digits in the second half. A scoring drought stalled the Green Wave right when the game was interesting as Memphis scored the game's final six points. 
"We prepared really well for them," Hardaway said. "We got off slow and kind of pushed away then got lax. Being up 20, we just got away from our game plan. Luckily for us, we got the game back under control and was able to pull a win out."
Martin struggled in the final minutes of the game — he turned the ball over and missed several shots. But he made five free throws with less than one minute left to close the game and secure his spot at No. 10 on the Tigers all-time scoring list.
He didn't even need 40 points to do so.
"He's one tough customer," Tulane head coach Mike Dunleavy said.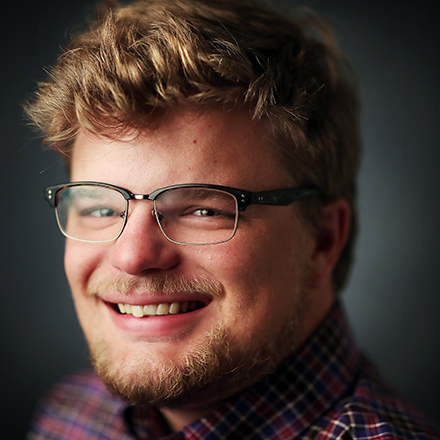 Jonah Jordan
Jonah Jordan was born and raised in Memphis, graduated from the University of Memphis and has covered the Memphis Tigers for three years. When he's not writing, he enjoys golfing and eating barbecue.
---