Opioid summit classifies addiction as brain disease, public health crisis
"Make no mistake, we are at war."
That's how Dr. Theodore Bender, CEO of Turning Point Addiction Treatment in Southaven, part of the Nashville-based Addiction Campuses network, began the Shelby County Opioid Summit Thursday morning.
"It is an uphill battle, but I do believe we will conquer this epidemic," he said.
The Memphis Area Prevention Coalition, in conjunction with the University of Memphis School of Social Work, Church Health and the Tennessee School Counselor Association, are hosting a free, two-day summit on the opioid epidemic at the Michael D. Rose Theatre on campus Thursday and Friday.
The project is funded under a grant contract with the Tennessee Department of Mental Health and Substance Abuse Services.
DeSoto County, where Turning Point is located, has the highest drug-overdose death rate in Mississippi.  
"It's no surprise when we look at the top five states for opioid prescriptions, they are all centralized and clustered around this area of the country," Bender said.
The top five states for opioid prescriptions are Alabama, Tennessee, West Virginia, Arkansas and Mississippi.
The Shelby County Health Department has seen a surge in opioid-related deaths over the past 10 years, from 28 in 2007 to 203 in 2017.
From 2017 to 2018, there was a 30 percent increase in the number of overdose-related deaths in Shelby County.
"It's not uncommon when we review the toxicology reports, they have six to seven drugs in their system simultaneously — meth, cocaine, Xanax, benzos and a combo of opioids," said Dr. David Sweat, chief of epidemiology at the Shelby County Health Department.
One drug is seen more frequently than the rest.     
When meeting with local law enforcement, Bender was informed the majority of drug overdose deaths are coming from street pills that have been laced with fentanyl, a synthetic opioid that is 50 times more potent than heroin and 100 times stronger than morphine.
"More than 80 percent of the drugs (law enforcement) recover have fentanyl," Sweat said.   
The majority of fentanyl is coming into the U.S. from China via its own postal service, a Senate investigation found last year.   
The recently signed Opioid Crisis Response Act is aiming to reduce the amount of mailed fentanyl.
"If they are successful and reduce the amount by 70 percent, that will save lives," Bender said. "That drug is fueling the opioid epidemic."   
When looking at data for who is at most risk for overdose death, it's not the 19-year-old intravenous heroin user who is playing Russian roulette by getting whatever they can from their drug dealer, Bender said.  
It is 45- to 55-year-olds.
"We have a lot of people who are used to taking these pills and we're making it much harder to get them," Sweat said. "If you've been using Percocet, and you get something from the street that looks like that, but it's 70 percent more potent than what you're used to, you will die."  
While overdose death is more common in adults, teens are also being affected.
Bender told the story of a 17-year-old high school football captain who was bound to play in college on a scholarship.
He had a friend sleep over and they planned to experiment with drugs.
"When I was a kid, that was normal," Bender said. "We'd sneak alcohol from our parents' liquor cabinet or get some weed from a friend, but experimenting has a different meaning in 2019."
The plan was to take hydrocodone — the opioid found in Vicodin — but the high schoolers didn't know the pills were pressed with fentanyl.
"When his mom came to wake them up the next morning, she found them both passed away," Bender said.  
About 90 percent of Shelby County's fatal overdoses in 2017 happened inside the Memphis city limits. In 2018, 81 percent of overdose deaths occurred in the Memphis city limits as more fatalities moved to Lakeland, Bartlett, Millington and other suburbs, Sweat said.  
From 2017 to 2018 Dayton, Ohio, saw a more than 50 percent reduction in overdose deaths after taking a multipronged, $1 billion approach to fighting the epidemic, including expanding Medicaid and Medicare, increasing access to treatment facilities and support groups, cracking down on fentanyl and helping those with addiction navigate the court system.
"We don't need to come up with some creative, innovative solution — though that is welcome," Bender said. "There is a blueprint out there. It already exists."
Bender wants to see the model go nationwide, and realizes it will take a significant amount of funding — funding he says should come from the federal government similar to the response to the HIV/AIDS crisis of the 1990s.  
The current system of state-funded treatment facilities and privately funded facilities isn't working, Bender said.
"If you work in addiction space, the hardest part of our business is just getting people through the doors. There are barriers every step of the way," Bender said.
Less than 90 days of treatment is of limited to no effectiveness, according to the National Institute on Drug Abuse, and some research goes on to suggest a year or longer is needed for long-term survival rates.   
"In the industry, we have to fight for just 30 days of coverage. It's getting more and more difficult," Bender said.
Bender remembers when he worked on the state-funded side, people would be camped out in line, begging him to help them get a bed as he walked into work. On the private side, he has to fight every day to get people in the door.
"This can't be a socio-economic problem," he said. "It has to be something everyone can get treatment for."
The city of Memphis recently filed a federal lawsuit suing 21 opioid manufacturers and distributors for the negative effects and cost opioid addiction has on the community.
---
BILL DRIES: City sues big pharma companies over opioid addiction 
---
Deceptive marketing practices is the heart of the lawsuit, alleging family practitioners were intentionally targeted because they were extremely busy and wouldn't have the time to do research and ignored that long-term use was dangerous.
The drugs were marketed for lower back pain and minor aches and pains, conditions they were not originally developed to treat.
Strong opioids like hydrocodone and OxyContin have an appropriate use, but it's for conditions like cancer, end-of-life care and severe injuries, not lower back pain, Bender said.
"The lawsuit alleges direct cause. Whether that's true remains to be seen," he said. "If they are found guilty, we need to hold people responsible. If any money is received, I hope it goes back to fighting addiction and providing better access to care."
Shelby County has a five-pillar strategy for combating the opioid crisis: data use and integration; treatment and recovery; education and prevention; law enforcement; and harm reduction.
Sweat and his team have spent the past 18 months developing data streams and analysis to drive rapid response, which includes direct outreach to people who have survived an overdose, including an invitation to get involved in treatment and recovery.
"We try to find them and talk to them," Sweat said. "We're treating this more like an outbreak of disease."
As of March 2, Shelby County has had 35 opioid-related overdose deaths — that's only nine weeks into the year.
"It goes back to 'Is it their fault?'" Bender said. "We have to treat this as a medical model. Too many people out there still believe this is a choice — you just have to put down the pill or the bottle."  
Bender says education is key to fighting the opioid epidemic and is trying to change the narrative that addiction is the result of bad choices.
"This is a brain disease. It is genetic and inheritable," he said.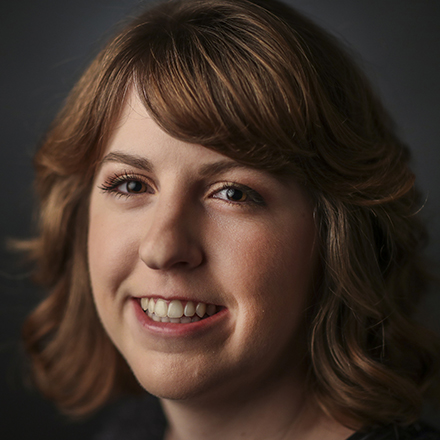 Michelle Corbet
Michelle Corbet covers business for The Daily Memphian. Prior to, she was a reporter at the Memphis Business Journal. A native Memphian and University of Memphis graduate, Michelle covered business in Conway, Arkansas after college. Michelle got her start covering business as an intern at The Commercial Appeal.
---