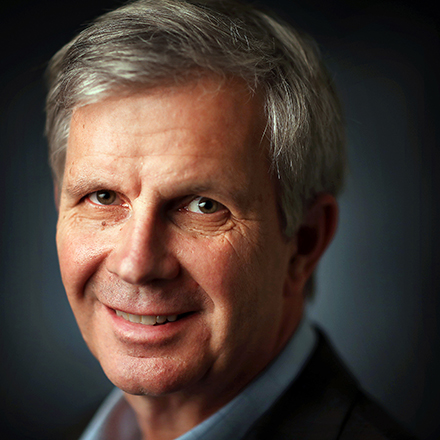 Geoff Calkins
Geoff Calkins has been chronicling Memphis and Memphis sports for more than two decades. He is host of "The Geoff Calkins Show" from 9-11 a.m. M-F on 92.9 FM. Calkins has been named the best sports columnist in the country five times by the Associated Press sports editors, but still figures his best columns are about the people who make Memphis what it is.
Calkins: With Tulane vanquished, Memphis prepares for 'biggest game of the year, by far'
Go ahead, take the day off from work. Or take a really late, really long lunch.
The Memphis Tigers play UCF at FedExForum Friday at approximately 1 p.m. and Penny Hardaway isn't downplaying the stakes. 
"It's the biggest game of the year," he said. "By far."
It's the game that makes even bigger games possible. It's the game that keeps the NCAA Tournament dream alive.
Win and Memphis will get a shot at nationally ranked Houston Saturday. Lose and FedExForum will be a desolate place over the weekend.
"It's big for the city," said Memphis forward Mike Parks Jr. "Everybody needs to be there."
As opposed to Thursday's 83-68 romp over Tulane, for example, which was a reasonable day for Memphians to go do something else.
It was less a competition than a sweet celebration, a year to the day after University of Memphis president M. David Rudd fired Tubby Smith to tip off 365 days of civic basketball giddiness.
On March 14, 2018, James Wiseman and D.J. Jeffries were headed to Kentucky, Alex Lomax was headed to Wichita State, Tyler Harris was headed to Baylor and the Memphis program was headed to irrelevance.
By March 14, 2019, all that had changed. So when Hardaway walked out of the tunnel before the game began, the crowd rose in a spontaneous standing ovation.
"I was shocked," Hardaway said. "They showed their appreciation and it shocked me. It was a warm welcome. It got my juices flowing. The ovation to me (said), 'We know how serious this is for you guys and we are here to support you.'"
That support will be indispensable Friday and beyond. But against a Tulane team that had lost an astonishing 20 straight games?
"Hearing that about Tulane could get you to fall asleep a bit," Hardaway said.
So it was particularly hilarious to hear Tulane's Ray Ona Emba spouting off during the pregame warm-up.
"Jeremiah better go for 40!" he said. "He better go for 40!"
Martin went for 21, which lifted him past Chris Douglas-Roberts and into 10th place on the school's all-time scoring list. But, believe me, 21 was more than enough.
Indeed, the story of the game was the play of Martin's teammates, who will be counted on against UCF.
Parks played his best game in ages, finishing with 14 points and 13 rebounds. Kyvon Davenport looked more like his old self with 17 points and seven rebounds. And Tyler Harris dropped in four 3-pointers, each of which he celebrated in his curious new fashion. 
"I really just wipe my nose," he said. "I just celebrate like this, just wiping my nose."
So may Friday feature metaphorical Kleenex all-around!
UCF has been playing particularly well lately, beating both Cincinnati and Houston. And, of course, UCF beat Memphis (79-72) the last time the two teams met, after getting smashed  (77-57) at FedExForum in late January.
"You know that they are good," Hardaway said. "If you don't come to play,  they will blow you out."
Which would be a bummer of a way to end the season, wouldn't it? Despite all the good things that have unfolded this year? 
To be clear: Nothing that could happen in this tournament will alter the upward trajectory of Memphis basketball, or will make this season anything other than a resounding success.
But it would be fitting if Hardaway and Memphis could get to Saturday, at the very least. In a year that has included a long list of memorable moments — the first press conference, the wildly entertaining Harris and Wiseman commitment ceremonies, Memphis Madness, the opener, the Tennessee fracas, the wins over Yale, UCF and Wichita State — a Saturday game against Houston (win or lose) would be a memorable exclamation point.
But to get there Memphis has to beat UCF. To get there, Memphis needs to win what the head coach is calling the biggest game of the year.
How big is it, exactly?
Raynere Thornton laughed out loud at the question.
"Slightly bigger than today," he said. 
---