Analysts believe FedEx stock is a bargain but expect quarterly earnings slip
FedEx Corp. reports third-quarter earnings Tuesday, March 19, with a reorganized executive team and analysts looking for profits to decline year-over-year.
A strong U.S. economy is benefiting the Memphis-based shipping giant, but it hasn't been enough to overcome weakness in Europe and China, analysts say.
Meanwhile, there hasn't been time yet for the company's cost-cutting measures announced three months ago to take hold. A deadline is approaching for selected U.S. employees in FedEx Express and FedEx Services to apply for voluntary buyouts, but the savings won't kick in until after June 1.
The earnings report comes as a number of analysts have reduced target prices for FedEx shares, although the stock is still widely considered a bargain at around $180 a share compared to a consensus target price of $222.
It will be Raj Subramaniam's first earnings report as corporate president and chief operating officer, a position he assumed March 1 after the abrupt departure of David Bronczek.
When FedEx last reported earnings in December, Subramaniam had just been named incoming FedEx Express chief executive effective Jan. 1, replacing David Cunningham, who also retired on short notice.
FedEx last week named a top sales official, Don Colleran, to succeed Subramaniam at FedEx Express, its original and largest operating unit.
Subramaniam moved up from executive vice president, chief marketing and communications, and was succeeded in that position by Brie Carere.
Subramaniam has been regarded as an up-and-comer in FedEx management for a couple years and his promotion to COO cemented his position as the company's No. 2 executive behind founder, chairman and chief executive Frederick W. Smith.
Though management turnover made some analysts nervous, Helane Becker of Cowen said the company appears to be in steady hands with a "refreshed" executive team.
"The sudden retirement of David Bronczek was surprising," Becker wrote in an update this week. "However, we checked the prior eight quarterly conference calls and Raj had spoken before David in 75 percent of these calls. As such, we believe he has been groomed to be an effective COO and is a natural fit following David's tenure with FedEx."
Becker reduced Cowen's price target for FedEx shares by $5, to $237 but maintained an "outperform" rating on the stock.
Becker cited strong growth in FedEx Express's U.S. revenue, which posted its highest growth rate in five years the last quarter, and increasing profit margins at FedEx Ground, where years of investments in automation are paying off.
"US operations remain solid led by ongoing demand for B2B (business to business) and B2C (business to consumer) services. In fact, (about) 75 percent of total transactions are focused on higher margin B2B shipments which should mitigate international headwinds," Becker wrote.
Becker also said management continues to focus on improving results at TNT in Europe. Slower than expected business in Europe, coupled with a slowing Chinese economy, prompted FedEx in December to indefinitely postpone completion of its latest multiyear profit improvement initiative.
"Europe continues to show signs of weakness ahead of Brexit, which will likely weigh on the international segment in 3QFY19," Becker wrote.
Zacks investment research reported a $3.10 a share consensus estimate for third-quarter earnings, down 18.6 percent from 60 days earlier. Other financial news outlets were reporting consensus as high as $3.17 a share. A year ago, third-quarter earnings were $3.72 a share.
Zacks said e-commerce growth and a "buoyant" U.S. economy are aiding FedEx results. It said the coming cost-reductions "are anticipated to drive the bottom line going forward." It also praised increased dividends and share buybacks.
Zacks cited areas of concern including competition from Amazon, economic weakness and trade disputes abroad and the potential for a Postal Service package rate increase, suggested by President Donald Trump's postal task force. FedEx, UPS and Amazon could be affected because they depend on the Postal Service for last-mile delivery.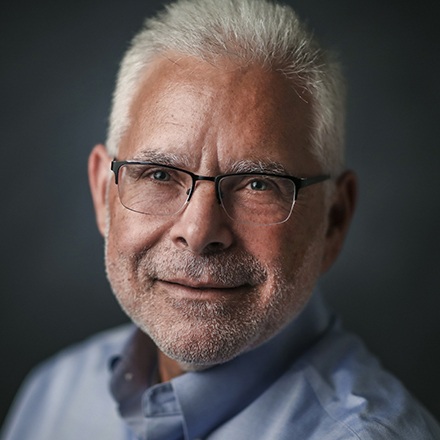 Wayne Risher
Business news reporter, 42-year veteran of print journalism, 34-year resident of Memphis, University of Georgia alumnus and proud father and spouse of University of Memphis graduates.
---