State lawmakers say charter school bill running into opposition
Gov. Bill Lee's charter school authorization bill is hitting a wall.
Proffered as a method to cull poor performers and set up high-performing charters, the Republican governor's legislation would set up a nine-member commission he appoints to handle charter applications. It would enable operators to skip local school boards. Lee also put $12 million in his budget plan to fund charter expansion statewide.
The legislation would allow the state commission to approve charters in any district in Tennessee, in addition to allowing them to take a percentage of funds from any bond issue set up locally for school construction, officials say.
State Rep. Kevin Vaughan, a Collierville Republican who also serves on the Collierville School Board and represents Germantown City Schools, is feeling heat locally. He acknowledges pushback from fellow board members and the Germantown board who want the plan to hold up.
"That would be a nice way to put it," said Vaughan, a member of the House Education Committee. "At this point in time, I've just told everybody let's calm down and see what we're asked to vote on."
With school boards exhibiting "strong concern" about the bill, Vaughan said, the measure is evolving, even though it cleared a House Education subcommittee and is set to be discussed Wednesday in House and Senate Education committees.
Even Lee isn't so sure where the matter stands.
"That bill's not finished yet, and we're looking at ways that authorization board should and could operate. And we're talking to folks about how best to define that authorization board," Lee told reporters last week. "We want to make sure we can more effectively close bad charter schools when they're not performing the way they should and open good charter schools when they have an opportunity to provide services to kids."
State Sen. Brian Kelsey, a Germantown Republican carrying Senate Bill 796, said early last week the details were still being worked out. Nevertheless, he said he is honored to carry the bill, an effort to "ensure" quality charter schools.
---
SAM STOCKARD: Kelsey, White carrying state charter commission bill as pushback begins
---
State Rep. Mark White, a Memphis Republican who chairs the House Education Committee, is hearing reaction from constituents, as well, and he said he expects his bill to be amended this week. An amendment was placed on the legislation last week setting up a method for charter operators to be placed in a state charter district if a local school board turns down their application. But that doesn't address the primary concern.
"I think the (local education agency) is going to have to have engagement on the front end," said White, who ultimately wants a state commission with charter expertise working with local districts and removing the state board of education from the process.
Under current law, charter operators must go to local school boards for approval, and, if rejected, they can seek permission from the state school board. As written, the bill would allow charter operators to go either to a local board or straight to the new commission whose members would be appointed by the governor with confirmation by the Legislature.
Members could be taken off the commission for "failure to perform," and they would have to avoid voting on requests affecting their home school districts, which would circumvent the ability of urban commissioners to vote on important issues since most charter requests are made in the state's biggest cities. The legislation also would allow charter schools to set up in any district, even if it doesn't have a Priority school, the designation for failing to meet state standards.
Senate Majority Leader Jack Johnson, a Franklin Republican, said he recognizes what the governor is trying to do and pointed out charter schools can be effective for students in "failing schools."
Nevertheless, he said, "We're hearing from local folks and getting some feedback, so I think that legislation is in its very early stages and we'll continue to have some conversations with Gov. Lee."
The legislation also allows hiring a charter schools director and staff to work with the new state commission, potentially setting up another level of bureaucracy.
Yet Lt. Gov. Randy McNally, when asked how the plan would fit into Republicans' view of smaller government, said in his weekly press conference, "Well, it does eliminate two of the processes, the local approval and then the approval by the state board of education."
As such, the proposal is being criticized by Democrats for removing those "closest to the situation" from the state's equation.
State Sen. Ken Yager, a Kingston Republican who chairs the Senate Republican Caucus, pointed out that is one reason the legislation needs thorough debate as it goes through committees.
"One of the hallmarks of public education in Tennessee is local control, and certainly the Legislature has the authority to make whatever changes are in the best interests of our students. We'll have a real conversation about that, very deliberate," Yager said.
Not surprisingly, the legislation is running into opposition from Democratic state Rep. G.A. Hardaway of Memphis, even though he is the co-founder of the oldest charter school in Tennessee and is "not anti-charter school."
Hardaway argues the state made a mistake when it "opened the floodgates" for charter schools, a move that "seriously diminished" their quality.
Shelby County Schools has about 54 charter schools, many of them operating within the state Achievement School District. Metro Nashville Public Schools, which has 29 charters, plus two within the Achievement School District and two operating under the Tennessee Board of Education, has clashed with the state board over the approval of charters. And within the past two weeks, New Vision Academy closed in Davidson County because of problems with building fire codes. According to reports, a federal investigation also is being made into its operators.
"I think the governor is a nice guy, but this is a bad idea. Any time you talk education, there has to be room for the local folks to set some standards, to be able to set some parameters to achieve the type of education they want for their children," Hardaway said.
Hardaway said he opposes any measure that "overrides" locally elected school boards and voters "who ought to have the last say-so."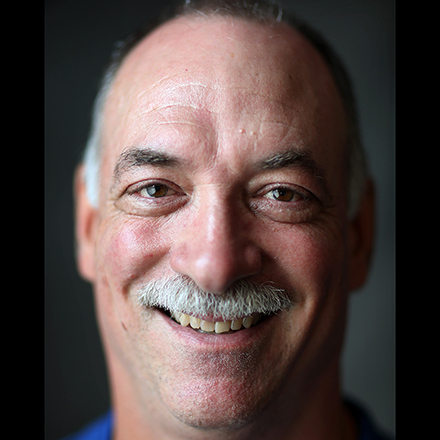 Sam Stockard
Sam Stockard is a Nashville-based reporter with more than 30 years of journalism experience as a writer, editor and columnist covering the state Legislature and Tennessee politics for The Daily Memphian.
---