Tech company opens on-campus office for student recruitment
If it wasn't already difficult for local technology companies to recruit talent, Amazon's new tech operation in Nashville certainly isn't helping.
Memphis-based Green Mountain Technology, which works as a supply chain consultant for some of the nation's largest retailers, is taking a different approach to recruiting.
Monday at 2 p.m., it is opening a satellite office on the University of Memphis campus.
All of Green Mountain's founding principals are U of M graduates. About 20 percent of the company's existing workforce are also alumni.
So, CEO Craig Russell started the conversation of how the company could become more engaged with the university to get on the radar of graduating tech talent as early as possible.
"The university answered right back, 'This is how you can do it,'" said Bruce Prentice, vice president of IT at Green Mountain Technology.
Green Mountain is leasing 1,300 square feet, making it the largest tenant in the first phase of the U of M's new CommuniTech Research Park, a community of startups and tech companies all housed in a new coworking space in the city's former library branch on Highland Street.
"As a U of M alumnus myself, I'm grateful to be part of a company that's able to give back to the university," said Brian Siler, a software engineer, who is part of the team working at the research park.
---
MICHELLE CORBET: U of M repurposes former library into first phase of research park
---
Green Mountain's customers are some of the largest U.S. retailers. Though Prentice hates using the term "Amazon effect," the e-commerce giant has created an expectation among consumers that shipping and returns are free.
"Now our customers are saying, 'Wow, we have to provide a level of service that is competitive.' They are coming to us to help them accomplish that," Prentice said.
Using its proprietary software system, Green Mountain takes customer shipping data provided by the retailer, and turns it into a way to save money and increase service when it comes to deliveries.   
The company is using the research park as an alternative to its corporate office to try to spur collaboration and innovation in two of its software teams.
"You get the competitive advantage of a startup, without the risk," said software engineer Ryan Cleary, who is part of the team "re-architecting" Green Mountain's system at the research park.
The research park allows some separation from corporate to intensely focus on a project without any red tape, he said.
"We have a fairly established system that we run the business on. We're taking that to the next level in order to run larger volumes of data with less lead time," said software engineer Robbie Hughes.
To do this, Green Mountain is in rapid growth mode.
The company plans to add 40 employees to its workforce of 100 by the end of the year; five have already been hired. There are 35 positions left to fill.
The tech company is scouring the Southeast looking for qualified employees.
Green Mountain is competing for talent with other regional areas, including Nashville, which has become a hot hub for tech, only strengthened by Amazon's commitment to hire thousands there.
"In Nashville they are feeding off of each other. One person gets hired and another gets hired away," Prentice said. "When I find graduates, they tend to have a connection to Memphis."
While Prentice has recruited a few Memphis-area natives back after they graduated from colleges across the country, Green Mountain's new U of M presence is anticipated to act as a natural pipeline.
"We'll bring students in who can work with us not just in tech, but engineering, science and business to help build our company up," Prentice said.
Green Mountain plans to hire at least four paid U of M interns this summer to go between its corporate offices in East Memphis' Ridgeway Center and the research park.  
"Those interns will come in and be part of one of the two teams, with the knowledge they have to start to understand our business and how the major they have plays into what we do," Prentice said.  
The interns won't be sent on Starbucks runs, but will be given real, production-level work. Green Mountain has traditionally hired interns in their junior or senior year, but is going to start taking sophomore-level interns as well.   
"The end goal for us, is to start cultivating a long-term relationship, and they end up in employment with us at the end of their graduation," Prentice said.  
As part of the research park's future phases, Green Mountain wants to partner with the university on doctoral student research grants that could lead to new innovations.
"Doctoral technology students tend to leave. They are lured by the big Silicon Valley names," Prentice said. "If you do this same interview with FedEx or others, the goal is to start growing ourselves as a hub of innovation and technology. The only way is to have the people here who can do it."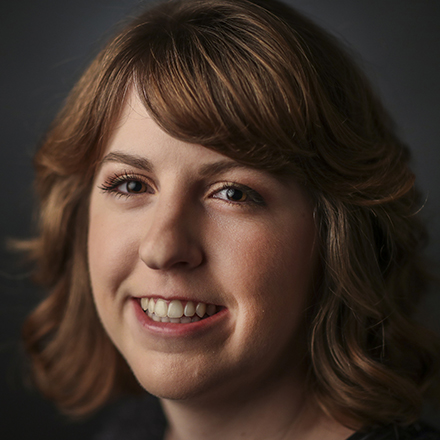 Michelle Corbet
Michelle Corbet covers business for The Daily Memphian. Prior to, she was a reporter at the Memphis Business Journal. A native Memphian and University of Memphis graduate, Michelle covered business in Conway, Arkansas after college. Michelle got her start covering business as an intern at The Commercial Appeal.
---