Death penalty opponents call for alternatives, reform
Former death row inmate: 'They have created a system that kills us'
Sabrina Smith was on death row for two years and nine months after she was convicted of capital murder in the 1989 death of her 9-month-old son in Mississippi.
She would later be exonerated, one of only two women in the country to be freed from death row after being wrongly convicted.
Smith was released from prison in 1995 and since has written a book about her experience. She has become a vocal opponent of the death penalty.
"When I made it to death row, I was 19 years old," Smith said during a recent panel discussion at LeMoyne-Owen College about alternatives to the death penalty. "They put me in a 6-by-9 cell, no bigger than a half-bathroom. I had rats in my cell. I had ants. I spent two years, nine months in that cell."
"You have to be there to know what it's like to be innocent, sitting on death row for something that you didn't do, and to know that these people in this world have created you out to be the worst person in the world. You killed a child. You are a murderer. They have created a system that kills us. I think the death penalty should not be on the books."
California Gov. Gavin Newsom recently halted all executions in that state, granting a temporary reprieve for 737 inmates on death row. The move made California the latest state to take steps to abolish the death penalty. Other states having done so include Illinois and Michigan.
In Tennessee – where officials have defended the death penalty, saying it brings justice to the families of victims – nine people have been executed since the state resumed executions in 2000. The state's death row includes 57 men and one woman. Of that total, 46 percent are from Shelby County.
The county has the largest number of people on death row, with 27 people, followed by Davidson County with six, Knox County with four and Hamilton County with three.
Panelists at the March 7 LeMoyne-Owen discussion said the topic needs to be added to the ongoing conversation about criminal justice reform in the U.S. because the current system nationwide disproportionately targets and discriminates against people of color. Of the 58 prisoners on death row in Tennessee, 28 are African-American, 28 are white, one is Asian and one is Hispanic. Among the Shelby County prisoners on death row, 19 are African-American, seven are white and one is Asian. 
The panel discussion, "A Broken System: Perspectives on the Death Penalty in Tennessee," was hosted by Tennesseans for Alternatives to the Death Penalty and the Memphis criminal justice advocacy group Just City.
"It is right in line with our mission trying to create a smaller, fairer, more humane criminal justice system," said Josh Spickler, executive director of Just City.
Rev. Stacy Rector, executive director of the Nashville-based group Tennesseans for Alternatives to the Death Penalty (TADP), said the state has the 11th-largest death row in the country. While there have been exonerations, she said the system needs to be abolished.
"Since 1973, 164 people have been exonerated and released from death row in this country," Rector said. "Since 2000, Tennessee has released four individuals who were wrongfully convicted and sentenced to death while executing nine. Mrs. Smith's story reminds us of just how real the risk of executing an innocent person really is, particularly as the state plans four executions this year."
Donnie Johnson is one of the four men set to die this year.
Johnson, 68, was convicted in 1985 in the death of his wife, Connie Johnson, who was killed in 1984 in Memphis. She died when Johnson suffocated her with a plastic garbage bag, according to court records. He denies the claim.
Cynthia Vaughn was 7 years old when Johnson, her stepfather, was convicted of killing her mother. She told the audience at LeMoyne-Owen that anger ruled her life for many years after her mother's death, driving her to be a proponent for the death penalty even as her stepfather sat on death row. He is scheduled to be executed May 16. In 2015, his execution was stayed by the state Supreme Court after challenges to the state's lethal injection protocol.  
"Just full of rage and hate and anger at everybody because I didn't have a mom and my dad was gone," Vaughn said of her feelings.
She let go of her anger when she forgave her stepfather during a 2012 visit with him in prison. She now believes "the death penalty for people in that situation is horrible. The death penalty does victimize the victim's family members and the inmate's family members."
She added: "I walked out of that prison and my life has completely changed since, to the point that the very same woman who made me so angry many years before because she walked out of jail after being convicted of killing her own baby, well, this woman is sitting beside me right now and she is one of my dearest friends."
That woman was Smith, who was also one of the panelists at LeMoyne-Owen.
Smith was convicted in Columbus, Mississippi, of killing her 9-month-old son, Walter, in 1989. She was 17 when her son died and a year later was convicted.
In 1992, the Mississippi Supreme Court overturned her conviction. It was later proven that her son died from kidney disease, the same hereditary disease that her 16-year-old daughter is battling. 
In 1995, Smith was released from prison after six years following a retrial in which she was acquitted of the murder charge. She since has moved to Memphis and told the audience at the panel discussion she is working to rebuild her life.
"I walked out of prison in 1995, and from 1995 to 2009 I was without a job," she said.
In 2009, Mississippi compensated her over her wrongful conviction.
"They gave me what they thought it was worth after they took my life from me," she said.
She told the crowd she thinks people sentenced to death should be given life in prison to save money and to help the families of the victims and inmates.
"I just believe we don't have the right to say who lives and dies," she said. "If you kill someone, are you any better than the person who did the killing?"
State officials have weighed in on the death penalty, saying capital punishment brings justice to the victim's family members. That was Tennessee Attorney General Herbert Slatery's message last year when the state executed Billy Ray Irick. 
"The death penalty is constitutional and it is the law of the State of Tennessee," Slatery said. "It has taken decades and multiple court hearings, but justice was finally served for the murder and aggravated rape of 7-year-old Paula Dyer. Justice was delayed too long for this little girl and her family." 
Recently, the state Senate passed legislation that bypasses an appellate court review of death penalty cases.
A move that was opposed by Shelby County Democrats and sponsored by Republican legislators.
"I believe we have just undone years of progress," State Sen. Katrina Robinson told The Daily Memphian about the measure that passed the Senate 26-6 on March 21.
Shelby County District Attorney General Amy Weirich said removing the appellate court  helps streamline the death penalty case process.
"I think it will streamline these cases that as you know can get lots of age on them," Weirich said. "Anything that we can do as a system to help get closure to victims' families is a good thing."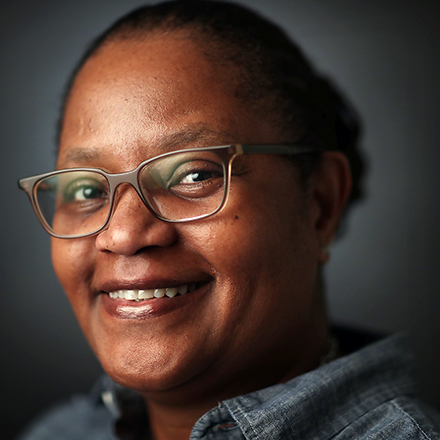 Yolanda Jones
Yolanda Jones covers criminal justice issues and general assignment news for The Daily Memphian. She previously was a reporter at The Commercial Appeal.
---