Quarterback Johnny Manziel assigned to Memphis Express
Johnny Manziel signed an agreement to join the Alliance of American Football on Saturday and was claimed by the Memphis Express according to the league and team officials. 
Welcome to the 901 @JManziel2

?? | #AllAboard pic.twitter.com/06qoyXzi5z

— Memphis Express (@aafexpress) March 17, 2019
The Express tweet was re-tweeted from what appears to be Manziel's Twitter account. It was the first activity on his account since Feb. 27, when he thanked Alouettes coach Mike Sherman, the Montreal fans and his teammates.
"My time (in Montreal) reestablished my love for the game of football and the work that goes into it," Manziel said, and as if a hint to his future, added: " I look forward to exploring new options within the United States."
The signing of the former Heisman Trophy winner from Texas A&M came only hours after Express starting quarterback Zach Mettenberger was injured in Memphis' loss to Salt Lake City on Saturday. As the team with the lowest winning percentage in the Alliance of American Football, Memphis had first claim on Manziel.
"We are pleased to welcome Johnny Manziel to Alliance of American Football, which we've always described as a league of opportunity for talented players to launch or revitalize their pro football careers," AAF Head of Football Bill Polian said in a statement on the league website and a story written by team reporter Dylan Rubino.
"We completed extensive background work to determine whether it would be appropriate for Johnny to play this season, and after consulting with many people familiar with his situation, we concluded that it would be good for him to resume his pro football career here at The Alliance."
---
GEOFF CALKINS: Johnny Manziel joins the Memphis Express. What could possibly go wrong?
---
According to Polian's statement, the San Antonio Commanders released their rights to Manziel and the Express claimed him. 
"He will report to Memphis (Sunday), where we all believe he'll benefit from the coaching and mentorship of Mike Singletary," Polian said.
Quarterback woes have plagued the Express this season. First Christian Hackenberg struggled to complete passes with consistency. His replacement, Mettenberger, was injured in the first play of Saturday's 22-9 loss to the Stallions. 
"I'd say in light of our present situation, Johnny Manziel is going to be an option for us like anybody else would be," Will Lewis, the Express general manager, said. "Obviously in light of our situation with our present quarterback, an injury related issue, we decided we'd look at all options."
Manziel recently was released by the Canadian Football League's Montreal Alouettes after spending last season with Montreal and the Hamilton Tiger-Cats of the CFL. At the time of his release in late-February, the CFL directed that no other teams in the league could sign Manziel.
An article on a question-and-answer session with CFL Commissioner Randy Ambrosie posted on the Montreal Alouettes' website Friday subtly addresses the situation that led to Manziel's release from the league. And, much like Polian's statement accompanying Manziel's signing, the CFL tried to work with experts regarding the quarterback's troubled past.
Ambrosie said he was "disappointed" in the result of removing Manziel from the league.
"When Johnny approached us, we knew his past," Ambrosie said, according to the team website. "Experts were called upon to create an environment for him to succeed in the field and in his everyday life. We wanted him to prosper in our league, in the long run. A few weeks ago, we learned that he had breached one of the clauses listed in his contract. We consulted again with experts who explained to us that after having made a first gesture, there was a good chance that he would continue in that direction."
Ambrosie did not specify the specifics of that "first gesture."
In another quote from the article, the commissioner said: "I know some people think it's a conspiracy, that the story was fabricated by Johnny himself. Think about it, however. He did not have the best performance last season, broke a rule by doing something that could have a big impact on his life, and he would find a job quickly in the US? I do not think it's a very good strategy ... "
The 2012 Heisman Trophy winner was drafted by the Cleveland Browns in the 2014 NFL Draft. He totaled 1,675 yards passing, seven touchdowns and seven interceptions in two seasons with the Browns. 
On the field Manziel became known for his exciting play and celebrations. The accolades piled up during his several seasons at Texas A&M. Off the field he has been embroiled in several scandals. 
"I've always viewed him as a viable option, so we'll look into that situation and see how that works out for us," Lewis said. 
Sports editor Clay Bailey contributed to this story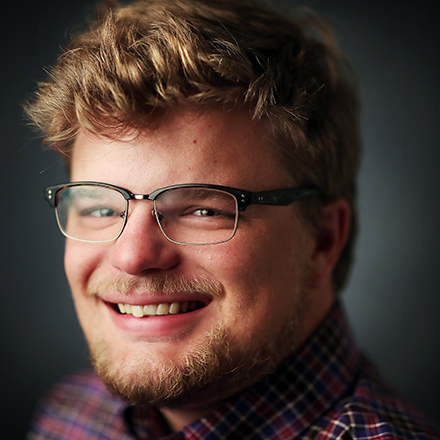 Jonah Jordan
Jonah Jordan was born and raised in Memphis, graduated from the University of Memphis and has covered the Memphis Tigers for three years. When he's not writing, he enjoys golfing and eating barbecue.
---