Strong 2018 showing adds 13,500 jobs in Memphis metro area
Memphis led the nation in a Bloomberg comparison of 2018 job creation to the 10-year trend, and the Greater Memphis Chamber says the growth picked up towards year's end.
A Bloomberg news item singled out Memphis, Sacramento and Las Vegas as metro areas where 2018 job-creation outperformed 10-year averages by the largest margins.
While the numbers represent a snapshot, not a trend, they point to growing business confidence and a foundation for more job growth, said the Greater Memphis Chamber's new vice president of business intelligence, Chad Matheson.
"It doesn't quite suggest a trend just yet, but certainly might be a signal of a repositioning of the business environment," Matheson said. "Certainly the United States and the state of Tennessee, they're in a state of health, they're in a state of growth, they have been for quite some time. I think it's a sound foundation for the Memphis market to build upon."
Matheson added, "I would suggest also the growth that has occurred really speaks towards employer confidence in the market as they project out for their long-term sustainability. They're comfortable with the business environment that exists here within the market, and they're comfortable to go ahead and add employment in that fashion."
In a new jobs report Monday, the chamber said:
The Memphis area added 13,500 net new jobs in January from a year earlier, including 3,100 jobs in trade, transportation and utilities and 2,700 professional/business services.
The 2.1 percent growth in payroll employment in Memphis in 2018 topped the nation's 1.91 percent and Tennessee's 2.02 percent.
The region's estimated unemployment rate was 4.3 percent, up from 3.7 percent in December.
The most recent three-month moving average increase in employment was on pace for an annual growth rate of about 3 percent.
John Gnuschke, director of the Sparks Bureau of Business and Economic Research at the University of Memphis, agreed 2018 "was an above average year for Memphis."
"The data analyzed by Bloomberg clearly shows that the national growth seen by most major cities has in fact reached Memphis," Gnuschke said. "Positive leadership and a push for improving economic development efforts are essential ingredients for moving the community forward."
"In general, Memphis tends to be a slow growth economy, which is consistent with the 5 and 10 year average numbers that are shown in the article," Gnuschke said. "I believe that one positive year does not change the long term structural issues faced by Memphis. But the data for 2018 is good news, and we would rather have good news than any other kind," he said.
The chamber's March 2019 Market Trends for the Greater Memphis Region said, "The Memphis MSA enjoys a comfortable position above that of the State of Tennessee in both the most recent 12-month percent change as well as recent momentum."
Matheson said the growth rate in the last three months of 2018 was "basically a framework to identify current momentum in the market" compared to the historical average. "Toward the end of 2018 we kind of have that upwards trajectory as well, kind of moving towards outpacing the growth of the nation as well as the state," he said.
The latest statistics come at a time when the chamber and Memphis and Shelby County governments have overhauled business recruitment processes to improve coordination between the chamber and Economic Development Growth Engine (EDGE).
It also comes amid continuing debate about public incentives such as tax abatement and grants for projects ranging from a soon-to-be-shuttered Electrolux manufacturing plant to a planned FedEx Logistics headquarters at the former Gibson Guitar plant Downtown.
Chamber chairman Richard W. Smith touted the Bloomberg story, saying, "Good private-public sector leadership and a climate that welcomes business and works with it are the ingredients contributing to this growth."
Smith, president and chief executive officer of FedEx Logistics, has prodded for reform of business recruitment efforts during his tenure as chamber chairman, warning Memphis is in danger of falling behind peers.
Matheson's hiring is part of the chamber's push to take a more pro-active, data-driven approach to business recruitment, said senior vice president of economic development Eric Miller.
"Chad's onboarding signifies a repositioning and rebranding of the chamber research efforts as it relates to economic development," Miller said. "We intend to develop a more robust research effort, and more than research, a forward-looking perspective from a business intelligence standpoint utilizing data to anticipate opportunities, rather than just react, by analyzing market and industry trends," Miller said.
Matheson, who has a bachelor's degree in economics from Old Dominion University, came to the Memphis chamber from the Hampton Roads Economic Development Alliance, where he was director of business intelligence.
The chamber's Market Trends report said Memphis job growth in 2018 was third, behind Nashville, 3.6 percent, and Cincinnati, 2.12 percent, among a dozen peer cities.
Bloomberg compared 2018 employment growth to annualized averages based on 6.4 percent job growth in Memphis over 10 years and 7.4 percent growth over five years.
Bloomberg said Memphis, Sacramento and Las Vegas were among seven large metro areas where annual job growth outstripped the 10-year pace by more than 1 percent. The financial news publication said employment grew faster than the 10-year average in 33 of the 51 metropolitan areas of a million or more people.
Bloomberg said 14 cities had higher rates of job creation in 2018, led by Nashville and Orlando, which it listed at 3.9 percent growth.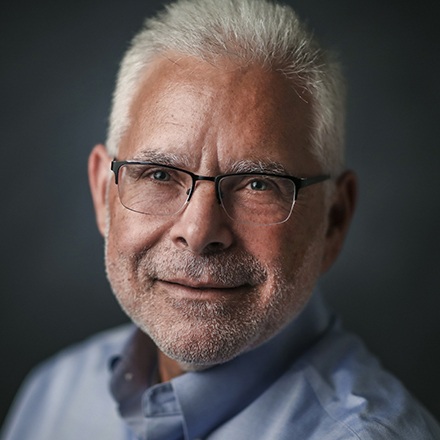 Wayne Risher
Business news reporter, 42-year veteran of print journalism, 34-year resident of Memphis, University of Georgia alumnus and proud father and spouse of University of Memphis graduates.
---