Mourners recall John Kilzer's message of 'hope, love and recovery'
St. John's United Methodist Church was overcrowded for Monday's memorial service for the Rev. John Turner Kilzer. But it had to be that way, the church's lead pastor said.
"John's life, John's ministry, life in ministry, while it belonged to the whole of this city, it emerged from this room," said the Rev. Johnny Jeffords. "There is no other place – thank you all for being willing to cram in here – there is no other place we could really do this right except here. This is the place where he welcomed people."
Many spoke of The Way – the recovery ministry Kilzer led on Friday nights at the church starting in 2010, a service Jeffords said will continue at 6 p.m. each Friday.
There were loving remembrances and upbeat musical selections. Kilzer's history as a Memphis State University  Tigers basketball player and as a singer/songwriter were honored.
Kilzer, 62, died March 12 at the Hazelden Betty Ford Center in Center City, Minnesota, according to the communications director for Anoka County, Minnesota.
"John Kilzer not only touched, but transformed, many lives during his time on this earth," Brad Martin, a supporter of The Way ministry, said during the service. "His extraordinary music commanded our attention, while his message of hope, love and recovery sustained struggling individuals and families when they actually felt there was no way forward.
"John knew the disease of addiction does not discriminate based on age, gender, race or financial status."
Martin, founder of RBM Ventures and retired chairman and CEO of Saks Inc., said Kilzer was someone people turned to when they had no one else to call.
"John was there in the church, John was there in the jail," Martin said. "John was there in the workplace. He was there in the streets. He was there in the hospital. He was there at the clinic. John was there at the treatment center. John was there at the drug court."
Jeffords said he accompanied Kilzer on the plane to Minnesota last week. He said people never know the pain that someone seated next to them is carrying.
"John felt shame in his relapse, and he believed that we would not understand," said Dr. Scott Morris, founder and CEO of Church Health. "He was wrong."
The service closed with the audience standing, clapping and singing along while Jeffords sang The Beatles' "Hey Jude."
Related stories:
GEOFF CALKINS: Calkins: John Kilzer — former Tiger, musician, minister — lived a life of recovery and grace
BILL DRIES: Memphis singer, songwriter John Kilzer dies
G. SCOTT MORRIS: Remembering John Kilzer: 'The theme of his songs was always love'
YOLANDA JONES: John Kilzer's death ruled suicide     
MARK WINBORN: Reflections on the death of John Kilzer
DONNA DICLEMENTI: For John Kilzer's mourners: Remember 'shared sorrow is half sorrow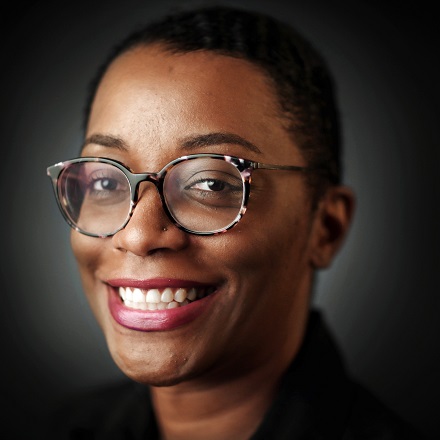 Elle Perry
Elle Perry covers arts and culture and other news for the Daily Memphian. She is a native of Memphis and a two-time graduate of the University of Memphis. Elle previously worked for the Memphis Business Journal and has written for publications including The Memphis Flyer and High Ground News.
---