'Doing the math' fuels growth of Green Mountain Technology
Say you're a big business that uses carriers like FedEx or UPS to ship 24 million packages a year to customers, and say those carriers mistakenly overcharge you by just a penny per package.
That's a $240,000 loss.
Memphis-grown Green Mountain Technology has developed the expertise and software to break down the complex contracts between the parcel shippers and carriers, correctly apply the billing agreements to the millions of packages that get moved around, and save money for their clients in a way that provides a service to the carriers as well.
Finding tiny billing mistakes that make such a big difference to the bottom line is an example of why Green Mountain Technology is rapidly growing its workforce and square footage.
The company bought the four-story, 55,000-square-foot office building at 5860 Ridgeway Center Parkway four years ago for $4 million. When it moved in, Green Mountain Technology had 45 employees, occupied just the third floor and 75 percent of the fourth floor, and leased out the rest.
Now the company has 110 employees with plans to hire another 37 this year, and will soon occupy all of floors 2-4, or about 42,000 square feet.
In addition, Green Mountain has just leased 1,300 square feet of the University of Memphis' new CommuniTech Research Park, the former library branch on Highland. Ten of its employees work there.
---
MICHELLE CORBET: Tech company opens on-campus office for student recruitment
---
Still, the privately held company anticipates so much more growth – at least 20 percent annual growth through 2022 – that it will need even more space. So Green Mountain has asked its Avison Young real estate broker to start searching for another 12,000 to 15,000 square feet at another site.
The 20-year-old firm counts some of the nation's biggest retailers among its customers that ship massive amounts of packages. They include Walmart, Costco, Kohl's, Grainger, Macy's, Best Buy, Abercrombie & Fitch, GM and Pfizer.
Green Mountain Technology customers each ship 24 million packages annually on average. Assigned to each parcel are 120 bits of information including weight, origin, destination, package dimensions, status scans, delivery-signature information, and much more.
"You're talking about massive numbers," said Craig Russell, president, chief executive and one of three company principals. The other two are Jim Jacobs, chief commercial officer, and Chris Carr, chief product officer.
Russell is a software developer who started the company in 1999 after working 16 years for FedEx and helping that carrier modernize its billing. His work there included converting a paper-based system to electronic billing. Among his responsibilities was overseeing a call center that fielded calls from shippers who questioned a bill. 
Russell's background with such a major carrier like FedEx gives the company credibility with both Green Mountain Technology's shipping customers as well as the carriers, Jacobs said.
The respect is generated by Green Mountain Technology's "ability to do the math and audit and monitor and provide the value proposition," he said.
Russell and Jacobs have known each other since the fifth grade. They didn't attend the same school, but grew up in the same Northeast Memphis neighborhood, Trafalgar Village. The subdivision is generally behind the Walmart on Raleigh Lagrange Road near Interstate 40.
"His math brain is insane," Jacobs said of his childhood friend.
Win win
"This has to work for the carrier, too. They can't take it on the chin," Jacobs said of the billing scrutiny.
Correcting the billing provides a service to the carriers, which suffer when revenue from a sale is delayed because the bill is wrong, he said.
"Our ability to do all this puts us in a special spot with UPS and FedEx," Jacobs said.
Russell cited a recent example of how much carriers trust Green Mountain Technology.
The company had found that a carrier overcharged a shipper $16 million over four weeks because of a billing error.
The carrier did not have a good way to re-rate the bill itself. So the carrier simply asked Green Mountain Technology what it owed the shipper.
"They cut a check to the customer for $16 million," Russell said. "That's about the relationship we have. They know we do things to the penny."
The company's software and credibility combined with the explosion of package shipping accounts for much of its recent growth.
 The 'what ifs'
The ability to "do the math" enables Green Mountain Technology to model scenarios for customers, as well.
"We support doing the 'what ifs,'" Russell said.
A customer may come to the firm asking: What happens if we switch to five distribution centers or go from five to three, or five to six, Russell said. What happens to the contracts or cost per shipment?
"We can change the origination locations for a set of shipments, change the service and then re-rate their historical things," he said. "… It did cost X and what would it cost under the new scenario?
"Doing all that math is really what we do to help figure it out," Russell said. "With the costs, it's worth hundreds of millions of dollars. Being slightly wrong can be very significant.
"We rate it to the penny. At 100 million times, that's a lot of money," he said.
Real estate
"They have this technology that helps give them an edge on how people look at parcel distribution," Greg deWitt said of Green Mountain Technology.
DeWitt, vice president at the Memphis office of the Avison Young commercial real estate firm, is the real estate professional who identified for Green Mountain Technology the opportunity to buy the 5860 Ridgeway Center building, even though it was not listed for sale. DeWitt was with Newmark Grubb Memphis at the time.
Green Mountain Technology had operated in 12,000 square feet off Goodlett Farms Parkway in Cordova.
The Ridgeway Center building near Poplar at I-240 was about 40 percent occupied and had a lot of deferred maintenance, including the need for a new roof and chiller for the heating and cooling system.
Still, the Green Mountain Technology principals figured owning the building in such a strong office market as East Memphis would be a good investment and, in the long run, cheaper than leasing. So they paid $4 million for the building and spent another $1.5 million on renovations.
The building still has some ground-floor tenants, including Marx-Bensdorf Realtors and CloseTrack.
Green Mountain Technology could someday expand its offices to the ground floor, but will need more space long before those leases expire, deWitt said.
Besides, Russell said, "We don't get walk-up traffic. Having first-floor space doesn't help us at all."
DeWitt is looking for the extra 12,000-15,000 square feet in East Memphis.
"My job will be to say, 'You guys need X number of square feet in the next 12 months. Here are your 50 options,'" deWitt said.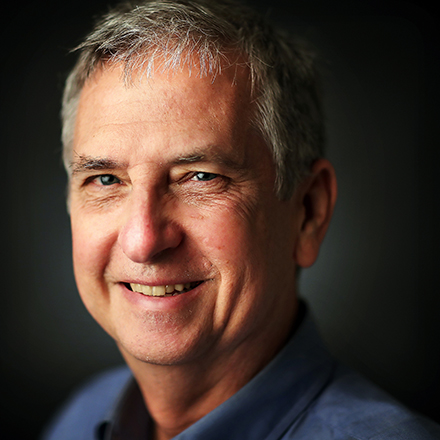 Tom Bailey
Tom Bailey covers business news for The Daily Memphian. A Tupelo, Mississippi, native, he graduated from Mississippi State University. He's worked in journalism for 40 years and has lived in Midtown for 36 years.
---