EDGE holds Graceland TIF public hearing, approves Midtown project
Graceland's proposal for a larger public incentive for a $100 million continuation of the Whitehaven tourism magnet's expansion sailed through a public hearing by an economic development board Wednesday.
The Economic Development Growth Engine of Memphis and Shelby County also approved changes in a developer's plan for apartments at 1544 Madison in Midtown, which won a tax abatement in 2017.
Lawyer James McLaren said Elvis Presley Enterprises expects to present to the EDGE board within the next month a development agreement and financial breakdown required under a deal with the City Council that allowed the Graceland expansion to move forward.
A legally required public hearing on the proposal drew no comments from the public at the EDGE board's meeting.
Graceland has boosted the value of its property surrounding the Elvis Presley mansion in recent years from $22 million before redevelopment to a current appraisal of about $112 million, McLaren said.
An exhibit hall valued at about $20 million should be completed and hosting exhibitions by May.
Elvis Presley Enterprises is seeking to increase its share of revenues in a tax-increment financing district to 65 percent from 50 percent, while reducing the city and county government share to 35 percent.
The district funnels a portion of increased taxes from improvements into financing of those improvements.
McLaren said Graceland's next phase of expansion will total about $100 million. The plan includes more exhibit space, perhaps showcasing craft goods made by a Graceland-related manufacturing entity; a relocated RV park making way for construction of 30 or so guest cabins; a 150-room expansion of The Guest House at Graceland; and a new home for Presley's aircraft, among other improvements.
It would create 250 new jobs, and McLaren said the owner is committed to a wage of at least $15.50 an hour for permanent, full-time jobs.
It does not include a 6,200-seat arena that's been a bone of contention among Graceland, the city of Memphis and the Memphis Grizzlies owners.
Whether public incentives for the arena would be barred under the city's non-compete clause with the Grizzlies is the focus of a lawsuit pending before the Tennessee Court of Appeals.
McLaren said while finalizing the development agreement and finances, Graceland owners are continuing to address concerns of residential neighbors in Whitehaven.
He suggested the project already has succeeded at being a catalyst in Whitehaven's redevelopment.
"People are going to Whitehaven to go to the Graceland campus who haven't gone to Whitehaven in a decade," McLaren said.
In other action, the EDGE board approved an amended tax abatement agreement for 1544 Madison Partners with little discussion.
The development group, which includes Orgel Family LP and City Council member Berlin Boyd, proposed to reduce the number of affordable housing units to 55 from 70, to increase overall units to 220 from 217, and to reduce parking to 244 spaces from 256.
The developers cited a major cost increase and design changes to address neighbors' concerns and an underground, eight-foot-wide culvert that bisects the former BellSouth property next door to the P&H Café.
City Councilman Worth Morgan questioned the developers about a reduction in on-site parking spaces. "We need the apartments in Midtown but we need adequate parking," Morgan said.
Development partner Adam Slovis said the parking would still meet code requirements for the number of bedrooms.
EDGE staff said the project still qualified for a 15-year tax abatement after the changes. The capital investment increased since the project was first proposed, from $24.8 million to $35.8 million.
Development consultant James Maclin cited design changes and cost increases in construction materials and labor over the past couple of years.
The abatement is expected to save the developers about $8.6 million in property taxes over 15 years while producing a local tax benefit of about $5.3 million.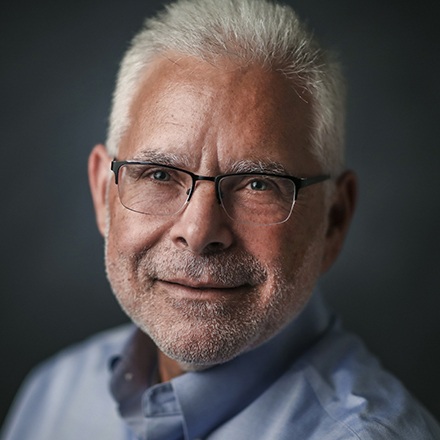 Wayne Risher
Business news reporter, 42-year veteran of print journalism, 34-year resident of Memphis, University of Georgia alumnus and proud father and spouse of University of Memphis graduates.
---