Memphis BBQ chain Tops to 'yank' out dead palm trees
The Tops Bar-B-Q experience with planting palm trees at its restaurants is not ending well.
The restaurant chain installed dozens of windmill palms – some up to 16 feet tall – at most of its 15 Memphis-area restaurants nearly four years ago.
But now, the fronds that are supposed to be evergreen are never-green. They appear brown and dead.
"I'm getting ready to yank all those old dead palm trees up out of the ground,'' general manager George Montague told The Daily Memphian last week. "Going to put something down a little smaller and more beautiful.''
No palm reader was needed to predict that keeping the exotic trees alive during Memphis winters could be a challenge.
Tops landscaped with palms because they catch attention, lighten the mood and are fun, Montague told The Commercial Appeal in 2015.
The restaurant chain had purchased many of the trees from Palm Source, a Marion, Arkansas, business that still has a website but has since become mostly dormant, founder Paul Johnson said.
The problem, Johnson said, is that Tops failed to have its palms covered by tarps when frigid weather was forecast last winter.
"If they would have called me I would have come out and wrapped the trees,'' said Johnson, who charges $35 per palm for the protection.
The trees should be wrapped when temperatures dip to 25 or below, he said.
Tops' episode with palm trees may have ramifications for any Memphis business that wants to plant them in the future.
The Memphis and Shelby County Unified Development Code does not include palm trees among the plants that commercial businesses are permitted to use. The public's interest is in not having to look at dead landscaping in commercial districts.
At the time, Montague did not know palms were prohibited. When the Office of Planning & Development in early 2015 noticed Tops was replacing Bradford pear trees with palms at its restaurant at 6161 Macon Road, the planners exchanged a series of emails with Tops executives and gave notice.
Eventually, OPD decided to give Tops' palms a chance as an "equivalent alternative'' species.
But the experiment is over now that so many palms are dead.
"This experience will affect our future analysis of landscaping plans that involve palm trees, but we will still be open to trees that are not found in the acceptable tree list of the zoning code,'' Memphis & Shelby County Planning Director Josh Whitehead said in an email on Monday.
Palm Source's Johnson estimates that his business sold perhaps 1,000 palm trees during the heyday.
There are as many as a 100 different types of palm trees, and some are better suited for colder climates than others, said Greg Touliatos, owner of Urban Earth Garden Center.
The windmill palm that Tops planted is one of the few types hardy enough to survive in Memphis, especially in Midtown, where denser housing and big trees provide windscreens and a bit warmer conditions, he said.
But the needle palm is even hardier, Touliatos said, adding, "That rascal lives in Illinois and is plenty cold-hardy here in Memphis.''
While windmill palms can succeed in Memphis, those that are originally produced and transported in containers instead of ball-and-burlap have stronger root systems and are more winter-resistant, Touliatos said.
But there's a beautiful and fun way to help palm trees endure freezing weather, he said.
"I think what's cooler is when people put Christmas lights on a palm tree and turn them on,'' Touliatos said.
"It's not only beautiful, but the lights usually will provide enough warmth to offset temperature extremes.''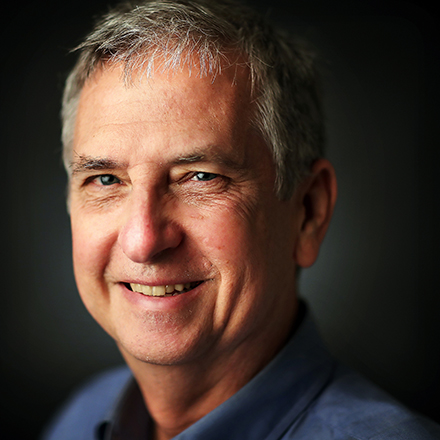 Tom Bailey
Tom Bailey covers business news for The Daily Memphian. A Tupelo, Mississippi, native, he graduated from Mississippi State University. He's worked in journalism for 40 years and has lived in Midtown for 36 years.
---