Illinois couple turns past Memphis brands into apparel
Keith and Amy Watson, a couple in Rockford, Illinois, have combined their love of travel, design and history into a side business – Bygone Brand, a retro apparel company.
The Watsons have released a new line of T-shirts featuring businesses and brands from Memphis' past, including the Antenna Club, Lowenstein's department store, Katz Super Drug Stores and Pop Tunes record store.
They were inspired by the Bluff City's rich history when they traveled to Memphis about five years ago.
"We just loved it," Keith Watson said. "We spent a lot of time on Beale Street. We visited Graceland and the Stax Museum (of American Soul Music), which was my personal favorite. We went to Sun Studio and the National Civil Rights Museum. It was awesome."
Keith Watson said he assumes most people who visit Memphis have T-shirts from Graceland or Sun Studio, so he and Amy tried to pick brands that will resonate with the locals who grew up here.
"Memphis has so much big history, but it is the day-to-day history that we are so passionate about," he said.
Bygone Brand has turned the retro brands of about a dozen other cities into lines of T-shirts, featuring old recording companies, publications and local landmarks. The shirts often evoke memories and bring up conversations about times past.
"Everywhere you go, someone will comment, 'Oh, I remember that,' " Keith Watson says. "Everybody – it doesn't matter what time you're from – has strong memories, good or bad, and that's what we try to tap into."
When picking a brand, the process is pretty casual. It usually starts with a Google search. Then, the Watsons dig deeper, scouting for nostalgic Facebook groups where people share "remember when" stories about places that are no longer open.  
"If we don't have a base to start, we'll open up the conversation with people in that city — 'What do you remember,'" Keith Watson said. "It could be a hole-in-the-wall barbecue spot you used to go eat at or the place you took your wife on your first date."
When it comes to printing the old logos, the Watsons consulted a lawyer, who advised them on how to find trademarks and copyrights and make sure they are no longer active or owned by someone.
"We do our best," said Keith Watson. "But it's not 100 percent."
In another city, the Watsons got an earful from the original artist of a logo. The trademark was not active, but the artist did not want his work sold on a T-shirt.
"We're not trying to make a quick buck, we're just Keith and Amy Watson who love history," Keith Watson said. "Ninety-nine percent of the time it isn't a problem."
The majority of the designs come from family members of the original business who welcome the idea of honoring the legacy of their relative's former business.
As for what designs could be next, the Watsons have a laundry list of initial research, including Goldsmith's department store and the Memphian Theater, which is now Circuit Playhouse.  
But they are really looking forward to hearing from the Memphis community about which brands they would like to wear.
"That's what's so fun, to talk to people and hear the stories," Keith Watson said.
Most of those conversations take place on social media and through email.
"It depends on the generation," he said. "Baby boomers tend to go to our website."
When spitballing a few ideas during his interview with The Daily Memphian, Keith Watson learned about the Mid-South Coliseum. In the days since, he and Amy researched the trademark and found it was expired, making the circa-1963 logo the latest to be added to the Memphis line.
"How cool and what history. Are they still trying to save it?" Keith Watson asked.
Bygone Brand has been selling the Memphis line directly through its website for a few weeks and is still gauging demand, but it doesn't take a plethora of sales to convince the Watsons to add a new design.
"Honestly, if someone writes to us and says, 'This would mean a lot to us,' we'll try to go for it," he said.
Bygone Brand is also looking for local retailers who would be interested in selling the line of Memphis T-shirts. The company offers a retailer pricing sheet, making bulk orders more affordable. Bygone Brand does not require a minimum.
"We try not to sell through the Targets or Walmarts," Keith Watson said. "We're looking for unique local gift shops."
For more information and to see the entire line of Memphis T-shirts, visit bygonebrand.com/memphis.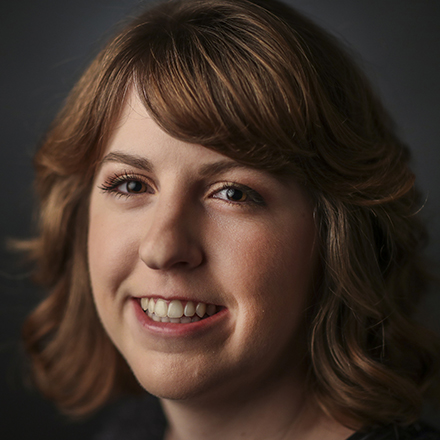 Michelle Corbet
Michelle Corbet covers business for The Daily Memphian. Prior to, she was a reporter at the Memphis Business Journal. A native Memphian and University of Memphis graduate, Michelle covered business in Conway, Arkansas after college. Michelle got her start covering business as an intern at The Commercial Appeal.
---