Joshua Kushner and Brandon Arrindell purchase shares of Grizzlies
Joshua Kushner and Brandon Arrindell, former classmates at Harvard, have purchased separate minority stakes in the Memphis Grizzlies, according to league sources.
Kushner, brother of President Donald J. Trump's son-in-law Jared Kushner, is founder and managing partner of Thrive Capital, a venture capital investment firm focused on internet and software investments.
Arrindell is a senior analyst and principal at Southeastern Asset Management, the local investment management firm where significant Grizzlies minority owner Staley Cates is vice-chairman.
Arrindell has been with Southeastern Asset Management for nearly 10 years and is a 2004 graduate of Memphis University School.
A team spokesperson subsequently confirmed to The Daily Memphian that Arrindell and Kushner "recently in their respective individual capacities purchased minority stakes in the Grizzlies."
The separate minority stakes are of comparable though perhaps not equal value, according to a league source.
It is unknown what percentages Arrindell and Kushner purchased, but they were not at a level that necessitated a review by the NBA's Board of Governors. A source says that a 10 percent purchase would trigger this review. 
These purchases come on the heels of last spring's conclusion of a "buy-sell" negotiation between controlling owner Robert Pera and then top minority investors Steve Kaplan and Daniel Straus, in which Pera bought out Kaplan and Straus' shares (roughly 14 percent each at the time of the initial purchase) at a franchise valuation that was reported to be $1.3 billion. Pera's purchase of these minority shares likely gave him a majority share of the team. Pera owned more than 25 percent of the franchise at the time of his initial purchase. He was already the lead shareholder and controlling owner before the "buy-sell" resolution.
Kaplan and Straus owned a combined 28.44 percent of the franchise at the time of initial purchase. At a franchise valuation above $1 billion, Pera would have paid more than $350 million as part of the "buy-sell" resolution, or similar to the entire $377 million purchase price when then-owner Michael Heisley sold the team to Pera and a large group of minority stakeholders in the fall of 2012. 
Pera talked about the buy-sell negotiation in a December interview with The Daily Memphian.
"I always wanted to retain the team but, inherently, the agreement was contentious by nature. You had guys that wanted the team and I couldn't show my hand because, the way it was structured, if I showed my hand they'd have leverage on me," said Pera. "So I did the best I could. I wish I was wiser and more sophisticated at the time I did the initial deal. But I just did the best I could and cleaned it up. I think the end result is OK."
The team's largest minority stakeholders are Cates and J.R. "Pitt" Hyde, members of the Grizzlies' original minority local ownership who bought back in at roughly 5 percent each at the time of the Pera group's 2012 purchase, according to an official NBA memo from the time of the purchase.
Arrindell and Kushner join a minority ownership contingent that, in addition to Memphis business people such as Cates, Hyde, Billy Orgel, and Duncan Williams, also includes such notable figures as Justin Timberlake, Ashley Manning, Penny Hardaway, Elliot Perry, and former congressman Harold Ford Jr. 
A recent New York Times piece on the Kushner brothers notes that "Josh Kushner, however, has largely escaped the scrutiny that has fallen on the Trump administration, in part because he kept his distance. He stepped away from the family business to found his venture capital firm, and he is a Democrat who has said he voted against Mr. Trump despite the family connection.
"Supporters of Josh Kushner note that his young firm has scored early wins — like a timely investment in the photo-sharing app Instagram — and that he was regularly invited to major tech investment conferences before 2016."
The story does, however, raise questions about the younger Kushner's involvement in a 2017 investor conference in Riyadh, Saudi Arabia that coincided with an official visit by his brother.
Joshua Kushner is married to model and entrepreneur Karlie Kloss, who recently launched the revival of the fashion competition television show "Project Runway" on Bravo.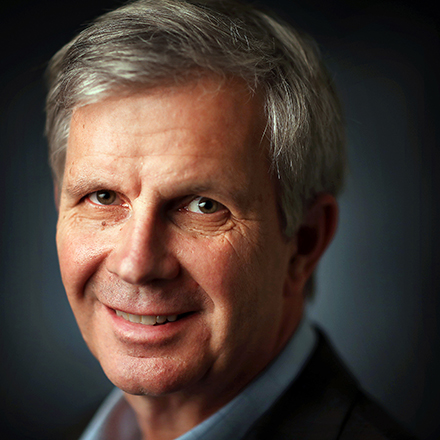 Geoff Calkins
Geoff Calkins has been chronicling Memphis and Memphis sports for more than two decades. He is host of "The Geoff Calkins Show" from 9-11 a.m. M-F on 92.9 FM. Calkins has been named the best sports columnist in the country five times by the Associated Press sports editors, but still figures his best columns are about the people who make Memphis what it is.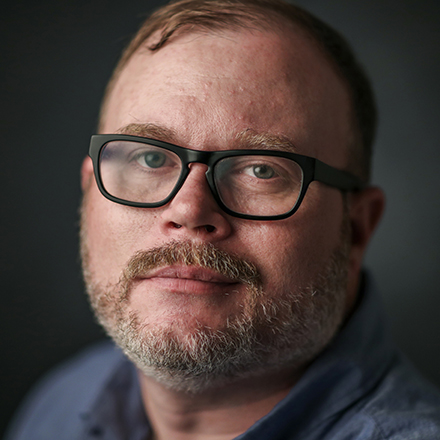 Chris Herrington
Chris Herrington covers the Memphis Grizzlies and writes about Memphis culture, food, and civic life. He lives in the Vollentine-Evergreen neighborhood of Midtown with his wife, two kids, and two dogs.
---