Senate Education panel passes charter bill, but Dems find some disagreement
The Senate Education Committee passed a heavily-amended charter schools bill this week marked by support from Democratic state Sen. Raumesh Akbari and the bill's sponsor, Republican state Sen. Brian Kelsey, both of Shelby County.
But while Kelsey's vote for approval was a given, Akbari's backing showed some separation between her and some Democratic colleagues in the Legislature.
The measure would enable a governor-appointed charter commission to authorize and oversee any charter applicant denied by a local school board in districts statewide, not just those with Priority schools in the bottom 5 percent for performance. Initially, Senate Bill 796 would have allowed charter applicants to bypass local school boards.
Akbari, of Memphis, said she voted for the amended version of the bill because the charter approval process will be "almost the same" as it is now with the State Board of Education.
"And I have always had a problem with the State Board of Education being that review board for the appeals for charter applications. I think when you are creating standards and then you are also judging applications and having your own school district, that is an inherent conflict," Akbari said, noting the board has granted approval in only three of 21 charter appeals.
She also backed the bill, in part, because of a provision requiring commission meetings to be available through online streaming and archived video recordings.
Her view is markedly different than that of House Democratic Caucus Chairman Mike Stewart, who called the proposed commission a "crazy charter rubber-stamp authorizer" this week.
"The State Board of Education has not, to the great disappointment of charter zealots, rubber-stamped every appeal, and so now the administration plans to create a pro-charter board designed to proliferate charters in every county in this state," Stewart said.
He contends the charter legislation poses "danger" to every school board in the state because even though charter schools may take a portion of students from traditional public schools, the local school system still keeps the overhead cost of running each school.
According to a Senate Republican Caucus statement, the bill contains a provision giving charter schools first right of refusal to lease or buy vacant school system property before it could be sold. And a State Board of Education official said rules for the use of buildings are not expected to change.
Though the bill's fiscal note, or the projected impact on state budget is not significant, Tennessee Education Association lobbyist Jim Wrye said the amendment has a $1 million cost for administration, which will be paid out of the budget and charter fees. The commission, which creates a new charter district, would have a director and staff responsible for overseeing those schools. 
The proposed charter commission will be able to appropriate local tax dollars and state funds to charter schools, and it will take 3 percent of the state and local funds from charter operators for its own operations. 
Priority system or not
During debate in a House Education Committee this week, state Rep. Antonio Parkinson noted the one thing he likes about the legislation is that it will give districts across the state "a taste" of charters. Shelby has about 70 charter schools, about 30 of which are part of the Achievement School District and remain among the state's weakest.
"This opens up a nice little floodgate for the rest of y'all to see what we've been screaming bloody murder about," said Parkinson, who believes it will take authority away from local school boards.
Lawmakers differ over whether charters are allowed now only in districts with Priority schools, but the legislation spells out a new charter commission would have authority to approve charter schools in any district.
Senate Majority Leader Jack Johnson said this week Gov. Bill Lee's office offered the amendment putting the first decision before a local school board.
"I applaud Gov. Lee and his folks. We had extensive conversations, not only with members of the General Assembly, but I think he spoke with some school boards and some directors across the state and took some of the feedback he received and that resulted in the amendment," said Johnson, a Franklin Republican.
Asked if he's prepared to have a charter open in Franklin Special Schools or Williamson County Schools districts, Johnson said that could happen already under current law.
However, the State School Board has approved charters for only Davidson and Shelby counties.
In a statement after the Senate Education Committee sent the measure to the State Government Operations Committee, Kelsey said, "I am pleased that Gov. Lee worked with local school districts and charter schools to gain unanimous support for the bill. The new commission will ensure that charter school denials will be reviewed by a commission with expertise on quality schools. This law will help ensure that our children will have quality charter schools to attend in Tennessee."
In 2017, Kelsey sponsored legislation requiring the State Board of Education to set quality standards for all groups with the authority to approve charter schools as well as a Charter School Facility Fund for grants. Lee is requesting to increase its budget to $12 million from $6 million in the fiscal 2020-21 budget. All told, the state is considering $6.5 billion for K-12 education in fiscal 2020-21.
As the House version of the bill, 940, prepares to go to the Government Operations Committee Monday, and then the Finance, Ways and Means Subcommittee, it remains to be seen whether House Speaker Glen Casada will need to keep lobbying members for passage.
During this week's House Education Committee, he was seen talking to lawmakers.
"I was encouraging folks. I served as a source of information on how effective the bill is and, as speaker, I was just conveying the governor's vision to members, and they saw it and they approved it," Casada told reporters.
House members had received the amendment to the bill the previous evening before the committee vote, and state Rep. Kevin Vaughan, a Collierville Republican, was among those who changed his mind on the matter after having legal language explained.
Vaughan, who serves on the Collierville School Board, initially said he couldn't support the bill.
Urban and rural lawmakers alike have been leery of anything that could drain money from their local school districts, and the ultimate test will come on the House floor where members will have to decide if they want to pass legislation enabling charter schools to open in their districts.
Casada and House Majority Leader William Lamberth, asked if they want charters in their school districts, said the charter commission is being proposed for areas with failing schools, though the bill doesn't specify charters are only for districts with Priority schools.
"What we're talking about is districts that need additional help for those children. It's not about the institution, it's about the child that's desperate for a good education," said Lamberth, a Portland Republican.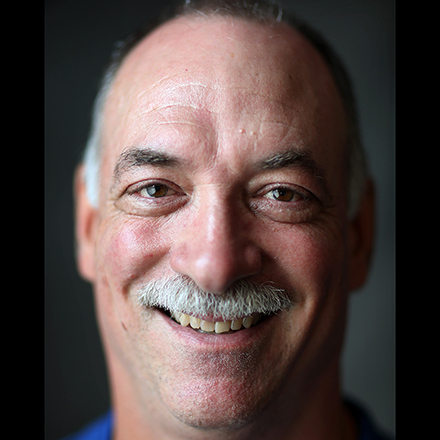 Sam Stockard
Sam Stockard is a Nashville-based reporter with more than 30 years of journalism experience as a writer, editor and columnist covering the state Legislature and Tennessee politics for The Daily Memphian.
---