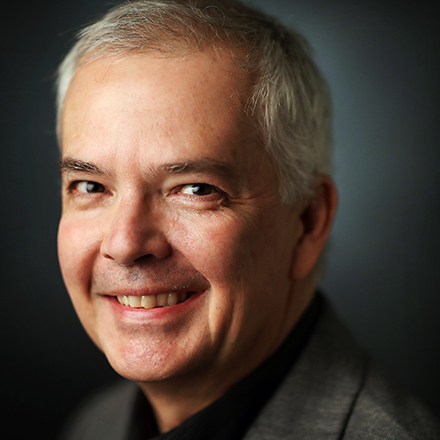 Home Again: Memphis Redbirds manager Ben Johnson back where it all began
He was raised to be a Cardinal. Drafted by the St. Louis Cardinals, too, 20 years ago out of Germantown High School.
And now Ben Johnson is the manager of the Triple-A Memphis Redbirds.
So, in February, when he walked into the Cardinals' spring training facility in Jupiter, Florida – his first time there in almost two decades – Johnson had a "déjà vu moment."
"Even the lockers looked the same," he says. "Maybe, a fresh coat of paint. I wouldn't say time has gone fast or slow, it's gone in a circle."
When the Redbirds and Cardinals meet at 7 p.m. Monday at AutoZone Park in the "Battle of the Birds," Johnson, 37, will have charge of the organization's top farm team. Over in the first base dugout with the Cardinals will be three former Memphis managers: St. Louis skipper Mike Shildt and coaches Pop Warner and Stubby Clapp, the latter of whom just led the Redbirds to back-to-back Pacific Coast League championships.
Ben's father, Larry Johnson, will be among those in the stands. Larry started this circle of baseball life.
"I've been a Cardinals fan since Ken Boyer," Larry says, speaking of the seven-time all-star who manned third base in St. Louis from 1955 through 1965.
Ben was born on June 18, 1981. Two summers later, Larry decided it was high time he took his boy to his first Cardinals game at the old Busch Stadium.
Larry, now 66, doesn't recall much about the game, just that Hit King Pete Rose was playing first base for the Philadelphia Phillies that day. It was a long time ago … and also, just yesterday.
Naturally, the father was thrilled when in 1999 the son was drafted by the Cardinals. But by the summer of 2000, he was being traded to San Diego. Ben would get 222 big-league at-bats with the Padres and New York Mets – but none with Dad's beloved Cardinals.
Truth is, the change of uniforms always created something of a dilemma for the father. The Cardinals were his team, but Ben had to come first.
"It'll be that much sweeter," Larry says of Ben managing the Redbirds. "I can pull for the Cardinals and not be against anything Ben is doing."
Ben's path to the managing gig was not the usual one. He hadn't been in the Cardinals' system as a manager or a coach at lower levels and worked his way up as Shildt and Warner did. He didn't have lot of time working in other affiliated organizations, as Clapp did.
Johnson was a coach at Triple-A Durham (Tampa Bay) last season, but most of his experience after his playing days came on the scouting side.
So, there was a quick conversation this winter between father and son that went something like this:
Ben: "You're not going to believe this, but I'm going to be managing the Memphis Redbirds."
Dad: "How?"
Ben laughs as he tells that story on himself. If he is an unlikely Triple-A manager based on previous experience, he won't be an unprepared one.
Says Clapp: "He's got great intent and he's not scared to ask questions."
That's, well, one way to put it.
"Poor Stubby, I've been wearing him out," says Johnson. "I talk to Stubby about the rules he had in the clubhouse, his day-to-day routine, travel days … I've picked his brain about as thin as I can pick it."
Ben's father was his first coach and coached him until about age 12. He knows the game. And after spending some time at spring training this year with Ben, he's got a head-start on knowing not only the Cardinals but their top prospects, some of whom will be in Memphis.
Normally, Larry Johnson would go to about 10 Redbirds games a season. He likes the ballpark and he likes downtown Memphis, too. This year, that number will be closer to 70.
He'll watch closely, just like he does when following Cardinals games on TV, and he'll think right along with the manager.
He won't always agree with him.
"I'm an old-timer," Larry says, "but I also understand the game is changing. I'll try not to be too judgmental about all that."
Which is a good plan, given that while Ben's wife and kids spend of most of the summer out in Phoenix, he'll be living with Dad in the Whitehaven house in which he grew up.
"The old home place," says Larry.
A baseball life come full-circle.
---