Former Redbirds manager Stubby Clapp learning on the job as Cardinals coach
The St. Louis Cardinals' latest spring training game had been over for a couple of hours. But Stubby Clapp's work day was merely morphing into his work night; a trace of weariness could be heard in his voice over the telephone.
The former Memphis manager had proved all there was to prove at Triple-A, leading the Redbirds to consecutive Pacific Coast League titles in 2017-2018. His reward: a promotion to St. Louis to be first base and infield coach.
As Clapp spoke to The Daily Memphian one recent evening from Jupiter, Florida, where the Cardinals hold spring training, he was taking a brief respite. Back in his hotel, he still had more video to dissect.
"I'm mentally exhausted every day because you're living on every pitch," Clapp said. "And you hope your homework is correct. When something works, it's a big sigh of relief. If something goes wrong, you're on the hook. But if something didn't work out it's like anything else: You pick your chin up and keep going.
"It's a lot of extra hours and gratifyingly so. I fall asleep with my iPad next to me in the bed."
No, the Grapefruit League games that the Cardinals played didn't count – same as the exhibition game at 7 p.m. Monday against the Redbirds at AutoZone Park won't show up in the standings.
But all the work matters, holds the potential to pay dividends in future games and impact the larger season.
As first base coach, Clapp has to know the opposing teams' catchers and pitchers – who has a strong arm from behind the plate and blocks well, who has a good pick-off move from the mound, and which outfielders are lazy to the ball and afford an opportunity to take an extra base.
Clapp is also responsible for positioning infielders. So, when the Cardinals open the season in Milwaukee on Thursday, he will have to know all there is to know about every Brewers hitter, from leadoff man Lorenzo Cain to 2018 National League MVP Christian Yelich to likely No. 8 hitter Orlando Arcia.
Clapp has to know when to deploy shifts and when to modify them. And that information has to be used in concert with the pitch being thrown and the given situation. Also, is the batter a capable hit-and-run guy? An adept bunter?
"Until you get in the middle of this, you don't know what you don't know," Clapp said. "It's like, `Oh, yeah, that's part of this, too.'"
But the whole experience is also a blast. Clapp, 46, hadn't had a job in the majors since playing 23 games with the Cardinals in 2001.
So, no amount of homework is too much.
Have iPad, will travel.
"There won't be too much sleeping on flights this year," he said.
Wainwright, Wacha to start Monday
With the Cardinals trying to tune up for the season-opener in Milwaukee, Adam Wainwright will serve as starting pitcher for the Redbirds Monday night and Michael Wacha will pitch for the Cardinals.
Miles Mikolas will start the Thursday afternoon game in Milwaukee and Jack Flaherty will start the home opener on April 4 (the Redbirds begin their regular season at AutoZone Park at 7:05 p.m. on April 4, too). Dakota Hudson locked up the fifth spot in the St. Louis rotation.
Two other candidates for the Cardinals' rotation – lefty Austin Gomber and Daniel Ponce de Leon – will begin the year in Memphis. Gomber went 6-2 with a 4.44 earned run average in 29 games, 11 of them starts, with the Cardinals in 2018. Ponce de Leon was 0-2 with one save and a 2.73 ERA in 11 appearances, four of them starts, for St. Louis last season.
"We're excited to have them," said first-year Memphis manager Ben Johnson.
Tickets, batting practice and such
Limited seats remain for Monday's "Battle of the Birds." Gates are scheduled to open at 4 p.m. with the Redbirds to take batting practice from 4:15 to 5:15 and the Cardinals from 5:15 to 6.
At 6:35, pregame ceremonies will begin. This will include the 2018 Triple-A Championship ceremony. Not only was Clapp managing the Redbirds then, but Johnson was involved as a coach with Triple-A Durham (Tampa Bay).
No Carp
Third baseman Matt Carpenter was expected to be left back in Florida to get in more work there before joining the team in Milwaukee. Carpenter has been dealing with some back tightness this spring.
The $130 Million Man
The Cardinals wasted no time signing first baseman Paul Goldschmidt to a five-year $130 million extension this spring; Goldschmidt, 31, was acquired via trade from Arizona in the offseason.
Johnson, of course, knew Goldschmidt's on-field resume: six-time all-star, three times finishing in the top three of MVP voting, and multiple Gold Gloves.
But also impressive is the kind of teammate "Goldy" is.
"He's the hardest worker and he holds other players accountable and he goes about it the right way," said Johnson. "It's really cool to see and it's not fake in any way."
Extended spring training in Memphis for Redbirds
After Monday's exhibition, the Redbirds have a long wait before starting the PCL season on April 4. No palm trees at AutoZone Park, but that will nonetheless be the site of an extended spring training.
Johnson likes it. Players will have more time to get settled in apartments and the latter days of spring training can have a staleness about them.
"Once you break camp, you get a new-found energy," Johnson said. "We're gonna mix in a couple of night practices, too."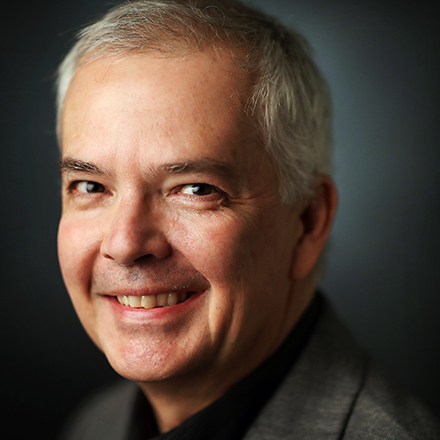 Don Wade
Don Wade has covered Memphis sports since 1998, voted on Baseball's Hall of Fame and the Heisman Trophy, and remains stunned his Kansas City Royals won a second World Series in his lifetime.
---