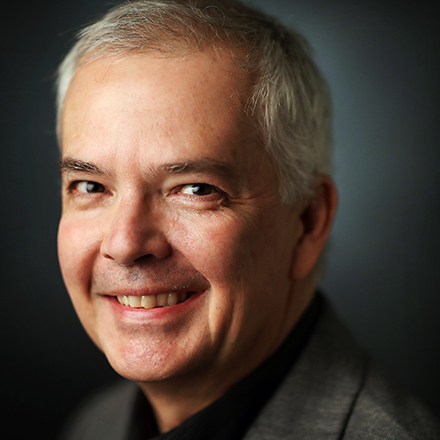 Cardinals win 'Battle of the Birds,' but Redbirds are the ones wearing the rings
Absent from postseason for three years, the Cardinals wouldn't mind a ring ceremony of their own
Hand out the Triple-A National Championship rings. That was Stubby Clapp's one piece of unfinished business as manager of the 2018 Memphis Redbirds.  
"Remember last year one more time, and then move on from there," Clapp said before he posted up in the first-base coaching box wearing a St. Louis Cardinals uniform on a chilly Monday night at AutoZone Park.
The Cardinals won this "Battle of the Birds" 6-3, a tradition that christened the Downtown ballpark 19 years ago.
Before that one, Clapp did the pregame flip that fans so loved and though literal home run giant Mark McGwire didn't play that night because of a sore back, the mere sight of him made grown men swoon.
Legendary Cardinals broadcaster Jack Buck that night proclaimed AutoZone Park "nicer than Wrigley Field." Which was just about the best doubleheader of a compliment/dig you could give a Cardinals fan.
But in those days, the Cubs were still lovable losers who hadn't won a World Series since 1908. Now, they've won one more recently (2016) than the Cardinals (2011) have.
And as the red-clad faithful, who came out 10,422-strong Monday night well know, the Cardinals are in the midst of a three-year playoff drought.
Three years isn't a long time. But like dog years, Cardinal years are counted differently.
"Given our history, and what we've done, it is a long time," said John Mozeliak, the Cardinals' president of baseball operations.
Consider that from 2000 to 2015, they were in the postseason 12 of 16 years. And all of those teams had players who spent time in Memphis. The connection was, and remains, real.
Memphis, in essence, is one of the prime political states within Cardinal Country.
"It's not just that they love the team," said Cardinals skipper Mike Shildt, also a former Redbirds manager, "they know the team."
That was evident during player introductions Monday. Loud cheers for future Hall-of-Fame catcher Yadier Molina and new slugger and Gold Glove first baseman Paul Goldschmidt, and a mere smattering of applause for outfielder Dexter Fowler, who is on a Chandler Parsons-like contract and hit .180 last year.
So, yes, the pregame ring ceremony served as a reminder: The little farm team in Memphis has, of late, been outshining the big club in St. Louis. The Redbirds won two-straight Pacific Coast League titles under Clapp and set several records along the way.
The job here, of course, is to feed the talent upward. Clapp and the Redbirds did such a good job of this last season, that they went through the playoffs and won the Triple-A National Championship Game with their original starting rotation and the heart of the batting order all playing within the shadow of the Gateway Arch.
If you've been watching March Madness, you may have noticed every team has warm-up shirts that say "Family." But the now-oversold notion of family among sports teams was a Cardinal staple long before it became a trend.
So, it's not surprising that Mozeliak stayed within the family when hiring Clapp's successor: Ben Johnson, who in 1999 was a fourth-round draft choice of the Cardinals out of Germantown High School.
The Cardinals traded him the next year, but once Johnson's playing days were done and he was working as a big-league scout for the Arizona Diamondbacks, he'd sometimes be at Cardinals games and usually find a way to "get a little face time" with Mozeliak.
"Baseball," Johnson said, "is a small world."
During batting practice before last year's Triple-A National Championship Game, Mozeliak caught sight of a familiar face. But he couldn't quite place it. Told it was Ben Johnson, Durham's third base coach, he decided to reach out.
"I think I walked up to him and said hello," Mozeliak recalled. "I asked him about his career, what he was doing, what he hoped to do. When you sit in my seat, you're always mining.
"It happened organically. First of all, I didn't know we were going to need a Triple-A manager. As I was putting together a short list, that conversation sparked my interest."
And so, on Monday night, there was Shildt managing the Cardinals, Clapp coaching first base for the Cardinals, and Johnson managing and coaching third base for the Redbirds.
Johnson need only look at Shildt and Clapp, and St. Louis coaches Pop Warner (a former Redbirds player and manager) and Mark Budaska and Bryan Eversgerd, who were coaches under Clapp and now on the Cardinals' staff, to know promotions don't just happen for players.
"There's a clear path," Shildt said.
And the best way to find the path is to develop the young talent under your charge and for that young talent, which over the years has included future all-stars, everyone from Albert Pujols to Yadier Molina, Adam Wainwright to Matt Carpenter, to help the Cardinals win and distribute championship rings.
Mozeliak participated in Monday's ring ceremony at AutoZone Park, shaking the hand of every player here who was a part of it.
"A compliment to your organization," he said. "No ill will toward that. I take a lot of pride in that."
But also, not the ultimate goal.
Dakota Hudson received one of those Triple-A National Championship rings and he more than did his share, winning 2018 Pacific Coast League Pitcher of the Year. This season, he's in the Cardinals' starting rotation.
The championship ring, he says, will go in his man cave. Where, it's worth noting, there is always room for more hardware.
"We got to face our own hitters and our own pitchers, and we gained a little respect today to see actually how good we are," Hudson said after Monday's game. "It's gonna be a good year."
And by that, he means in St. Louis and Memphis.
"I overheard Yadi say they may win a third one in a row," Hudson said, "so that's a good sign."
---