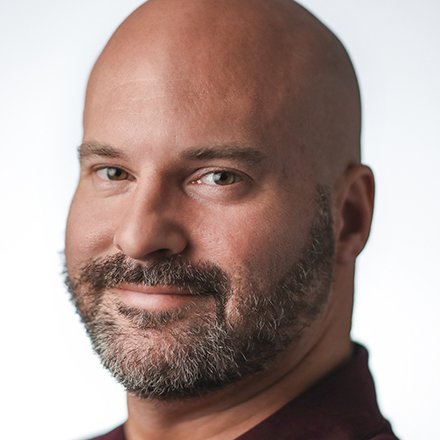 Don't click that link! Tips for avoiding online attackers
We often hear about big company data breaches like eBay and Equifax. In fact, just last week, both Macy's and Bloomingdale's warned their customers of a potential online hack.
In today's world, we do everything online – from shopping to paying bills, applying for loans and everything in-between. It's important to know how to avoid being hacked with just a simple click of a link or a download of an attachment.
One of the most popular methods that online hackers use is "phishing," or sending mass e-mails with links or attachments (the "bait").
If you click on the link, you're often directed to a website that appears legitimate; however, it is not. The goal is for the hackers to manipulate the recipient into entering sensitive information such as credit card numbers or login information. From there, they can do and access just about anything they please.
Another form of phishing is "spear phishing." This happens when an individual's personal information is collected somewhere online (think social media platforms), and a hacker sends an e-mail directly to the individual. Just because an e-mail doesn't appear as a mass e-mail, doesn't necessarily mean it's safe.
There are also malware or virus downloads that happen when a link infects your computer with ransomware or even a keylogger that can capture everything you type on your keyboard.
Sometimes, the malware can download directly to your computer without going to an outside website. The bottom line is, if you don't recognize the sender, be cautious of clicking any link in an e-mail.
Here are tips for staying safe online and away from a potential scam or hack:
Check the link first
Before clicking any link in an e-mail, hover over it to see where it actually leads to. If the e-mail says the link will take you to ebay.com, but when you hover over it, it says a different website, chances are it's taking you somewhere you don't want to go.
Who's it coming from?
One easy tip to avoid being hacked is to check the e-mail address that the message is coming from – it's often not related to the subject line or the e-mail message body. It's usually easy to tell if it is in fact coming from the correct source. For example, if you receive an e-mail from Apple, and the sender's e-mail address is apple1245@yahoo.com, it's most likely not coming from Apple.
Avoid downloading attachments
Often times, attachments will contain malware, which can infect your computer. Unless you're certain that the attachment came from a reputable sender, don't download it to your computer (or phone).
Is there a typo?
Chances are that if an e-mail is coming from a hacker, there is at least a typo or two to be found. Look for spelling and grammatical errors, including in the subject line, which can be red flags.
If you follow these simple tips, you'll keep yourself and your computer safer from potential hacks.
---