Black Caucus could be at odds with DeBerry over voucher vote
Democratic state Rep. John DeBerry of Memphis could be in a bit of a conflict with the Tennessee Black Caucus of State Legislators over his vote in favor of Gov. Bill Lee's education savings account plan this week.
The Black Caucus met Thursday after the House and Senate adjourned for the week to discuss its budget priorities for this session. During the meeting, though, caucus members also discussed other issues that dominated the Legislature this week, including DeBerry's actions.
DeBerry, who was vocal in his support of the education savings account bill in the House Education Committee meeting  Wednesday, is taking a stance opposite of state Rep. G.A. Hardaway, chairman of the Black Caucus, and most other caucus members, as well as legislative Democrats. The bill passed the committee on a 14-9 vote, setting it up for consideration in the House Government Operations Committee and then Finance committees.
Asked after the Thursday caucus meeting if discussion dealt with his vote on the voucher legislation, DeBerry said, "Well, you know, yes, (we) had a general discussion, a general discussion about different things."
Asked if the caucus believes he is voting along Republican lines too often, DeBerry said, "No. But the Black Caucus position is that we can agree on procedure but each man has to vote his way on policy. That's the way they left it."
Hardaway, when asked if he or the Black Caucus discussed concerns about DeBerry's votes on several issues and the voucher legislation, said, "We don't have any comments on that right now. Perhaps next week, but we don't have any comments on that right now."
DeBerry was the only Democrat on the House Education Committee voting in favor of the education savings account bill, which is designed to put $7,300 in state funds into the hands of parents to send their children to private schools. Affecting districts with schools in the bottom 10 percent for performance, it is expected to have the biggest impact on Shelby County Schools.
The plan is proposed to benefit 5,000 students in its first year in 2021-22, costing $75 million, then go up to 15,000 students by 2025 with a cost of $125 million.
About $25 million in recurring money would start going toward struggling schools in the form of improvement grants after three years when the state will stop sending money to school systems to replace the BEP money they lose for students who opt for private schools or other options.
Critics of the legislation say it will cause a slow drain on public schools, likely forcing property tax increases in districts where students take public dollars to go to private schools.
DeBerry, however, reiterated in the committee what he's been saying for years – that students trapped in failing schools need to be given a chance to attend private schools. He pointed out opponents of the legislation accuse charter and private schools of "cherry picking" students and said it's time to "pick some cherries."
He said after Wednesday's House Education meeting: "I support choice. I support the parents having a choice. I have dealt with too many children who've been stuck in schools where at the teacher's best effort, the classrooms are too full, we have got too much responsibility and kids get lost. I have dealt with those lost kids for 40 years. There are too many parents out there who will work hard, who will take responsibility for their children. This is a leg up for them."
DeBerry's support of the legislation is no surprise. He previously backed legislation calling for a pilot voucher program in Shelby County and had run-ins with Memphis residents who opposed it.
Earlier this session, DeBerry also voted with supermajority Republicans in favor of the fetal heartbeat legislation many lawmakers, including Republicans, say has constitutional problems. And at the outset of the session, he voted for Republican Glen Casada of Franklin to become House Speaker instead of House Minority Leader Karen Camper of Memphis.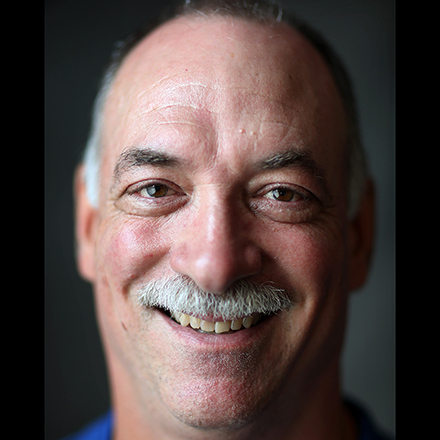 Sam Stockard
Sam Stockard is a Nashville-based reporter with more than 30 years of journalism experience as a writer, editor and columnist covering the state Legislature and Tennessee politics for The Daily Memphian.
---