Collaboration, cooperation are Memphis' 'secret sauce' in blight fight
Memphis has become a national model in the legal fight against blighted property owners.  
Representatives from 10 cities nationwide have gathered at the University of Memphis Cecil C. Humphreys School of Law for the third annual Strategic Code Enforcement Management Academy, which began Thursday and continues Friday.
"In Memphis, the big C, for collaboration and cooperation, has been in some ways their secret sauce – maybe even better than their barbecue sauce," said Joe Schilling, a senior research associate at the Urban Institute. "There could be some debate about that, but … this is all about hard work, relationships, and this didn't happen overnight."
When Schilling asked how many people had been to SCEMA before, about a fourth of the audience members raised their hands Thursday morning.
This is the second year in a row for Ken Towsley, director of code enforcement for Syracuse, New York.
"When you go to these community meetings you hear, 'What are you going to do as code enforcement?' Code enforcement is used as a misnomer for the division itself because we don't enforce it," Towsley said. "That's why we have the law department. We just write the tickets. We cite. And we try to be proactive rather than reactive."   
In raising his concern, Towsley also summarized one of Memphis' solutions: bringing the power of the law – in this case, students – to the issues cited by code enforcement.
SCEMA is not meant to be a bragging session, but an opportunity for Memphis and the other cities to learn from each other – the successes and the mistakes.
"We have not solved code enforcement in Memphis. I need to be the first one to say that and say it often," said Steve Barlow, president of blight-fighting nonprofit Neighborhood Preservation Inc. "We are not doing everything right, but in Memphis we feel there has been a gentle trend in the right direction."  
Neighborhood Preservation Inc., in close collaboration with the law school, has been developing what Barlow hopes will one day be a center of excellence for blighted property remediation.
About five years ago, Barlow was a litigator handling 250 cases that went before Shelby County Environmental Court on what could be a monthly basis.
"I had one assistant, and I was dying. It was terrible," he said.
So, Barlow reached out to the law school at the advice of Kermit Lind, who supervised a similar partnership at the Cleveland-Marshall College of Law in Cleveland, Ohio, where students gained experience working with nonprofit community development clients in that city's neighborhoods.
Barlow called then-professor Danny Schaffzin, now director of experimental learning at the law school.
"He ignored me for a while, but eventually I talked him into letting me buy him lunch," Barlow said.
Schaffzin wasn't ready to take the idea of students litigating blight cases full-scale, but gave Barlow a helping hand on some of the cases through student law clerk Brittany Williams, who now works with the clinic as a full-time staff attorney.
"When he took me to lunch, I thought he was crazy because law clinics certainly don't represent cities or do work in this area of solving problem properties and working in collaboration with code enforcement," Schaffzin said.
It was 2014, Memphis was a few years removed from the foreclosure crisis and, like many of the cities attending SCEMA, had thousands of blighted properties.
"The more I realized how rich, how deep the legal problems and barriers are that stand in the way to effective solutions to vacant and abandoned property, the more I saw what was happening in Memphis, the collaboration that was already happening. ... The energy here was something I could tap into right away," Schaffzin said.  
Through the Neighborhood Preservation Clinic, the law school enrolls up to eight law students each semester who investigate property ownership, coordinate with code enforcement and prepare civil cases.
"They are on the front line, working 30 to 35 cases every semester," Schaffzin said.
The clinic currently has about 730 active cases being brought against negligent property owners.
By partnering with stakeholders across the board – the law school, code enforcement, environmental court, neighborhoods – Memphis created a culture of collaboration to figure out and implement effective solutions.
With industry and commercial properties on the way, the city of Union City, Tennessee, wants to invite more families to live there, but first, it has to clean up its neighborhoods.
"We have a blight problem, not that blight is never not a problem," said Kathy Dillon, city manager in Union City. "Somebody earlier said it best: Where there's blight, you have trouble, and we're trying to curb that and beautify our city."
It was Schaffzin who referenced the crime that often comes with blighted property.
"These properties cause so many problems beyond just looking bad, beyond just standing there as an eyesore physically. Once you scratch that horrible-looking surface, that's where the real problems are," he said.  
One of the most important things Barlow has learned in his decades of fighting blight is how important it is to get elected officials on the same page.
In introducing Memphis Mayor Jim Strickland, Barlow described Strickland's approach to blight as patient but persistent.
"Code enforcement can't make every neighborhood in Memphis better overnight," Barlow said. "We can't overpromise. Strickland understands that."
While Strickland is proud of the $15 billion in development planned or underway in areas such as Downtown Memphis and the airport, he recognizes the same investment is not felt in every area.  
"And that's where y'all come in," he said.  
Strickland referenced the Memphis Grizzlies' style of basketball, describing blight as a grit and grind issue.
"It's one house, one lot at a time," he said.
Over two days, SCEMA attendees will assess their city's own code enforcement environment and work on ways to develop data-driven policies, programs and procedures, while developing partnerships and expanding networks.
"We have found in Memphis, by setting aside those personal needs and working collaboratively on one property at a time, that the successes are incredible and they keep coming," Schaffzin said.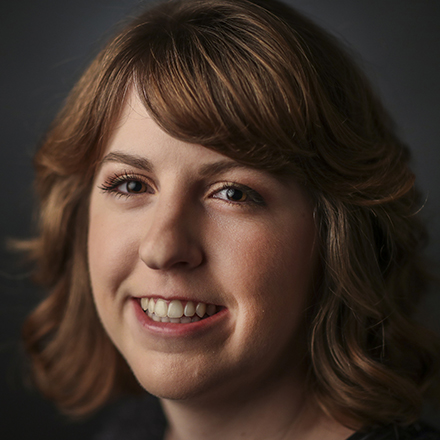 Michelle Corbet
Michelle Corbet covers business for The Daily Memphian. Prior to, she was a reporter at the Memphis Business Journal. A native Memphian and University of Memphis graduate, Michelle covered business in Conway, Arkansas after college. Michelle got her start covering business as an intern at The Commercial Appeal.
---