BCBS breathes fresh air into Le Bonheur asthma program
When asked if using her inhaler is easy or hard, Marlie Harris, 5, thought about it for a minute, wrinkled her nose and gave a quick, affirming nod.
Later when her mom asked if she wanted to demonstrate how well she uses her inhaler, Marlie jumped at the chance, breathing in the asthma-calming mist like a true champ.
That wasn't always the case. 
"One day I took her to the emergency room thinking it was a cold and they were like, 'She's fine. She just needs some medicine,' but then when I kept coming back, they knew it was something else," said Marlie's mom Marlissa Harris.
Le Bonheur Children's Hospital identified Marlie as a high-risk patient in the spring of 2017 after data revealed she had been to the ER for asthma more than three times in a single year.
Marlie wasn't the only one.
"In Shelby County, not only do we stand out in Tennessee, but nationally for the problem of asthma," said allergist-immunologist Dr. Christie Michael. "We don't have the highest prevalence of asthma, but we have the highest hospital utilization in the state."  
In 2012, Le Bonheur Children's Hospital was awarded a competitive $2.9 million grant from the Centers for Medicare and Medicaid Services (CMS) to come up with an innovative way to prevent frequent ER visits for families enrolled in TennCare.
The result was CHAMP (Changing High-Risk Asthma in Memphis through Partnership), an effort to continue care once ER patients are discharged through home visits and prevention training.
"Our whole vision for the program was to effectively breakdown the wall of the clinic and go out into the community as best we could," Michael said, who serves as CHAMP medical director. "Through relationships with families, schools, primary health providers and by addressing housing issues, we can make a difference for these kids."  
When the grant ran out in 2015, the results were too great for Le Bonheur to abandon the program.
The initial goal was an impact of 15 percent, but the program resulted in a 55 percent reduction in ER visits and a 70 percent reduction in hospitalizations.
The reduced utilization rates also came with a cost savings of more than $2,000 per child per year.  
Using TennCare claims, Le Bonheur was able to demonstrate the program's success to BlueCross BlueShield (BCBS) of Tennessee, which became the first commercial insurance company to help fund this cost-reducing program.
"I'm with Marlie's insurance company, so we've been spending a lot of money on these trips to Le Bonheur," said Verlene Carter, RN and case manager for BCBS of Tennessee. "So, we partnered with CHAMP because it is an excellent program as far as keeping our little members out of the (emergency department), cutting down on admissions and decreasing the exacerbations."
BCBS covers the cost of the community health educators, who visit patients' homes and schools to remediate asthma triggers such as carpet or bugs, an investment of about $600,000 a year.
When Le Bonheur community health educator Alexandria Bagley came to Marlissa's home in Frayser, she brought ceiling fan dusters and other products to eliminate as many allergens as possible.
"When I'm entering the home, I pay attention to strong odors," Bagley said. "It could be the cleaning products the family is using, or even though we like our candles and air fresheners, those things are not good for our asthmatic patients."  
Marlissa was surprised to learn there are specialty pillows and pillow cases made for people with asthma. Marlie now has two in her room. The most significant environmental change to the home came when the family's carpet in the front room was replaced with wood floors following fire damage.
An assessment was also conducted at Douglass Head Start, where Marlie is finishing up pre-kindergarten.
Bagley trained Marlissa on treatment options. In addition to using her inhaler every morning and every night, Marlie has two other medications she can use when her asthma flares up.  
"If she stays outside for more than 2.5 hours a day, she's exposed to more (allergens)," Marlissa said.
At school, Marlie is able to participate in 45 minutes of recess, but it's the days when she wants to go back out and play after homework, Marlissa has to watch for symptoms.
The Asthma and Allergy Foundation of American recently released its list of the cities that are the most challenging to live in for people with spring allergies.
Memphis is No. 4 on the list with worse than average pollen scores and a high allergy medicine utilization per patient.  
When Marlie is having an attack, her eyes turn red and she begins wheezing.
"I can feel it," Marlie said as she put her hand on her chest.  
"We did find when kids go to the ER and then a specialist, they don't go to a primary care provider to get the regular childhood care they need," said Fran Martini, BCBS of Tennessee's vice president of population health. "We think we can make a great program even greater by building on that coordination and family engagement to also get them to go to the family doctor to improve immunizations rates within that population."
Since CHAMP is not reimbursable by medical standards a patch work of different sources are required to fund the program.
Susan Steppe, CHAMP program director, hopes the collaboration with BCBS of Tennessee will inspire other payers to fund innovative health care solutions.   
"I cannot stress enough how much they have helped me and my child," Marlissa said. "I kid you not, my baby probably would have been dead if it weren't for CHAMP. They explain things in a way you can understand it and help you utilize all the medicines, and it's all the little things you learn along the way."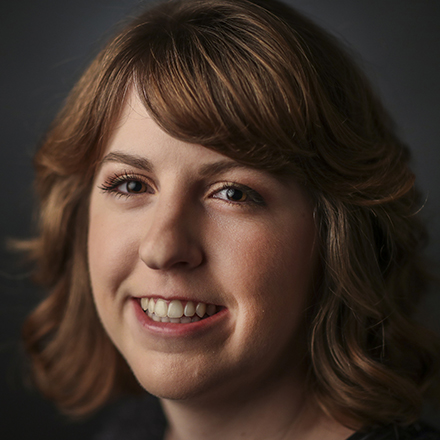 Michelle Corbet
Michelle Corbet covers business for The Daily Memphian. Prior to, she was a reporter at the Memphis Business Journal. A native Memphian and University of Memphis graduate, Michelle covered business in Conway, Arkansas after college. Michelle got her start covering business as an intern at The Commercial Appeal.
---