Firm foundation? With healthy Mike Conley, Grizzlies say yes
On Oct. 19 at FedExForum, the Memphis Grizzlies will tip off a new season against the Atlanta Hawks. At that moment, with ball and anticipation in the air, last season's 22-60 debacle officially moves off-stage.
Rookie Jaren Jackson Jr., the No. 4 overall pick in the 2018 NBA Draft, should be poised to make his debut as the brightest and springiest reminder that Grizzlies basketball is not all about the past. Not just so many fond memories of the "throw-it-to-the-hand" days of Zach Randolph and the air-faucet "turn-the-water-off" days of Tony Allen.
Dillon Brooks may have had great fun at the start of training camp by calling Marc Gasol and Mike Conley "grandpas," but neither has been fitted for a rocking chair. If not exactly still in their prime, they can still see it from here.
So, Conley, aka "The Conductor," would like Grizzlies fans to know something at the outset:
"Last year was an anomaly. It's not something we see as a trend. Before last season we had gone to the playoffs so many years (seven) in a row, I think people had gotten numb to that fact."
Lost Season Took Toll on All
Conley may well have a point. Even though the Grizzlies made only one deep run in those seven years, reaching the Western Conference Finals in 2013, their annual appearance in the postseason had become a rite of spring in Memphis. And yes, probably taken for granted.
That changed in 2017-18. Conley's season-ending foot injury essentially left the Grizzlies without a leg to stand on. Then there was the well-documented turmoil. Gasol and coach David Fizdale didn't like one another. So, somebody had to go. In November, Fizdale did.
By that time, the losses were piling up and the season already was a disaster. J.B. Bickerstaff was promoted to interim coach. He didn't win a lot of games, but he won over Gasol and the front office and received the job on a permanent basis.
"That was a very difficult situation we handed him and he pulled it off with aplomb," said general manager Chris Wallace.
If all that wasn't enough, the team's ownership future was murky for several months until in the spring Robert Pera committed to remaining controlling owner.
"We recognize this has been a very trying season for you as fans," Pera said in an email to season ticket holders.
Truth is, it was a trying season for players, too.
Brooks was just a rookie. He ended up playing all 82 games and received a crash-course in locker room chemistry and the impact the lack thereof can have on a team.
"If you're half-ass in practice, you're gonna half-ass the game. And if you half-ass the game in the NBA you might get torched for a 20-point loss," Brooks said, sounding rather like an unfiltered Marc Gasol. "And then you create a downward spiral where you're gonna lose 10, 15 games and be out of the race."
A New Day
Wallace praised Bickerstaff for restoring team pride after the embarrassing 140-79 loss at Charlotte on March 24. The Grizzlies won two of their next three games, beating playoff teams in the Minnesota Timberwolves and Portland Trail Blazers.
Now, Bickerstaff will have a full training camp and preseason to get the Grizzlies ready for a season in which coach and players have voiced their belief that a return to dedicated defense can raise their standing in the modern space-and-pace NBA.
Preparations also are taking place on the marketing side. The Western Conference may have only gotten tougher with LeBron James joining the Los Angeles Lakers, but on a positive note the Lakers come to FedExForum twice this season and so do the reigning NBA champion Golden State Warriors after only making one early trip here last season.
"We've got four A+ games, which is nice for our fans," said Jason Wexler, Grizzlies' president of business operations. "Saturday night Dec. 8 (LeBron's first appearance as a Laker) is going to have massive, big-game atmosphere."
The Grizzlies have some new faces beyond lottery pick rookie Jackson Jr. as Wallace and the front office made several offseason moves. Fans will need time to get to know new players such as Ryan "Slow-Mo" Anderson and veteran Garrett Temple and second-round draft pick Jevon Carter.
But, as Wexler said, "The great thing about being the only (major) pro sports team in town is everybody pays attention."
Or at least they do as long as they believe there are good reasons to pay attention.
Las Vegas oddsmakers are skeptical, with the opening futures line on wins for the Grizzlies ranging from 32.5 to 34.5.
That would leave the Grizzlies improved from a year ago, yet well short of playoff contention.
"We're OK with flying under the radar and surprising some people rather than the opposite," said forward Chandler Parsons.
Effort, Brooks promises, won't be an issue.
"Memphis fans, we got a whole different team, a new outlook," he said, making his pitch. "We're not going to play soft. We're not going to play selfishly … We're going to outwork our opponent."
And as long as he can stay healthy and upright, The Conductor will be there to lead them.
"We're back on both feet, planted," Conley said of the Grizzlies' collective mindset. "We give ourselves just as good of a shot as anybody."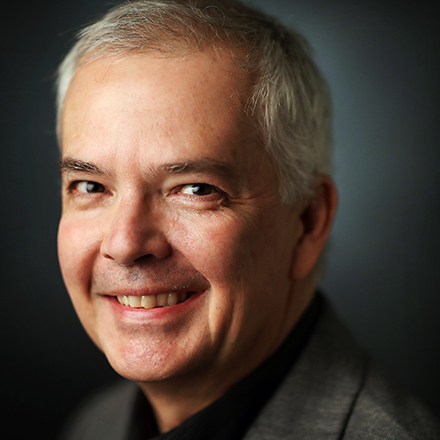 Don Wade
Don Wade has covered Memphis sports since 1998, voted on Baseball's Hall of Fame and the Heisman Trophy, and remains stunned his Kansas City Royals won a second World Series in his lifetime.
---