Grizzlies end-of-season questions: Is Jonas Valanciunas for real?
Two things of real note happened to the Grizzlies late Sunday night in Los Angeles. One, center Jonas Valanciunas left the game with an ankle injury that seems unlikely to matter going into the summer but has added him to the Grizzlies' growing "done for the year" list.
Two, the Grizzlies took an expected loss on a day where two teams in their mid-lottery cohort got unexpected wins: The Dallas Mavericks in Oklahoma City and the Washington Wizards in Denver.
As a result, the Grizzlies enter the season's final week-and-a-half all alone in the draft lottery's No. 7 slot, half a game up on sixth-place Dallas and half a game behind Washington and New Orleans in the eighth/ninth slots. The Mavericks were to host the Philadelphia 76ers in the Big D on Monday night, with the rest of these relevant teams idle. Even as the season crawls to a close, we haven't really gotten much closer to pre-lottery clarity than we were weeks ago.
We'll track the standings daily as the Grizzlies journey through their final five games. But we'll also spend this week tackling some questions that will inform how we think about the team – and how it thinks about itself – going into the summer. Which brings us back to Valanciunas, who preceded his Sunday night injury departure with a Saturday night that was the best statistical night of his seven-season-and-counting career:
.@JValanciunas had 34 points, 20 rebounds, 5 assists, 2 steals and 2 blocks in only 34 minutes for the @memgrizz last night at @Suns.

It marked the first time an @NBA player posted a stat line of 30p-20r-5a-2s-2b in under 40 minutes since Kareem Abdul-Jabbar on Jan. 24, 1978.

— Grizzlies PR (@GrizzliesPR) March 31, 2019
The seven seasons is notable. Valanciunas has been so good since joining the Grizzlies at the early-February trade deadline that he's been a kind of revelation for local fans who probably weren't paying much attention to a mid-rotation center playing for a typically non-glamour team north of the border. As you try to figure out what Valanciunas – who will be 27 later this spring – will be going forward, how much do you weigh the past seven weeks and how much the previous seven seasons?
How much better has Valanciunas been?
In terms of his nightly box score line, Valanciunas has jumped from 13 points and 7 rebounds in Toronto to a 20 and 11 in Memphis. The first suggests "nice secondary player" and the second suggests "borderline All-Star."
But that jump is connected to another one: 18.8 minutes per game in Toronto to 27.7 in Memphis.
Correcting for that playing time disparity, how does Valanciunas' play in Toronto earlier this season compare to his play in Memphis? Some key rate and possession-based indicators:
For Toronto:
Usage Rate: 24.8
Rebound Rate: 18.0
True Shooting Percentage: 63.9
Points per 100 possessions: 31.0
Rebounds per 100 possessions: 17.5
Assists per 100 possessions: 2.3
Blocks per 100 possessions: 1.9
On-Court/Off-Court Rating: +0.3
For Memphis:
Usage Rate: 29.5
Rebound Rate: 18.8
True Shooting Percentage: 59.4
Points per 100 possessions: 34.0
Rebounds per 100 possessions: 18.2
Assists per 100 possessions: 3.7
Blocks per 100 possessions: 2.7
On-Court/Off-Court Rating: +0.8
Valanciunas hasn't just been playing more. He's been doing more, even if the leap isn't nearly as big as his per-game averages suggest. Valanciunas' increased usage has spurred an increase in scoring and assists, even on a per-possession basis. But he's also rebounding more and blocking more shots even when you correct for playing time.
With less talent around him than in Toronto, especially as rotation players pile up on the injured list, the Grizzlies have leaned on Valanciunas' broad shoulders, and he's proven more than worthy of the weight.
It's no surprise that Valanciunas' shooting has fallen off slightly as he's been tasked to score more. What's encouraging is how comparatively little it's fallen off. The big guy's performance in this expanded role has underscored that his abilities as a rebounder and interior bucket-getter are legitimate. And perhaps the league's shift to smaller lineups makes Valanciunas' in-the-paint productivity – to which you can add some brutally effective screening – that much more pronounced.
---
GRIZZLIES END-OF-SEASON QUESTIONS: What did we learn about Jaren Jackson Jr. and Kyle Anderson? 
GRIZZLIES END-OF-SEASON QUESTIONS: Will Mike Conley be traded this summer?
---
Valanciunas' track record in Toronto is important: He may not have many (or any) 30-20 games in the future, but his production in Memphis has mostly been the result of a proven skill set meeting a greater opportunity. It's not the kind of spring fluke (see: Brooks, MarShon) you sometimes see.
But it's also worth noting that Valanciunas' statistical impact on team success, while a plus, has been a more modest one than his raw production might suggest, much as was also the case in Toronto.
In Memphis, that's been about defense. The Grizzlies have been 7.5 points better per 100 possessions offensively with Valanciunas on the floor, but 6.7 points worse defensively.
In part, that's a reflection of the inverse skill set of Valanciunas' backup for much of his time in Memphis: Joakim Noah, whose massive defensive impact comes through heavily in the numbers, and who was a common late-game defensive substitution for Valanciunas when both were still available.
A couple of other in-season additions, though, with lesser box score lines but superior on/off ratings: Bruno Caboclo and Delon Wright.
That's not to suggest they're better players than Valanciunas. They are not. But defense matters, and its impacts are subtle enough that focusing on players' individual production can obscure its value.
For the Grizzlies, the essential takeaway from Valanciunas' first go-round with the franchise is probably this: a belief in his scoring, rebounding and screen setting, but an awareness that his defensive limitations may impact his playing time when the Grizzlies have a full roster available and aren't simply playing out the string of a season.
Did the Grizzlies "win" the trade?
I saw this formulation several times in the wake of Valanciunas' big game Saturday night.
I put "win" in quotes because NBA trades don't usually work that way, and the one in question doesn't either.
Sometimes you'll see a challenge trade where two teams on a similar place in their competitive trajectories trade similar packages of assets. But most of the time, teams are looking for different things and it's quite possible that both – or neither – find what they're looking for.
The idea that the Grizzlies "won" the Marc Gasol/Valanciunas trade seems to derive primarily from a comparison of each player's post-trade game averages:
Valanciunas: 20-11-2
Gasol: 9-7-4
Big win for the Grizzlies!
Here's the thing though: While Valanciunas' bump in production is less about a change in play than a change in opportunity, the same is true of Gasol's diminished stat line.
Gasol has shifted into Valanciunas' part-time role in a deep Toronto frontcourt, while Valanciunas has shifted into Gasol's featured role on a spottier Grizzlies roster (especially with Jaren Jackson Jr. out).
And what the Raptors want from Gasol in the role is different from what the Raptors wanted from Valanciunas. It's not about boards and buckets. It's about passing, spacing (taking more 3s and mid-range jumpers, while connecting on a higher percentage), and team defense.
This last part is probably most important. However modest his personal statistics, the Raptors have been +13.0 with Gasol per 100 possessions since the trade. They've been better with Gasol on both ends of the floor, but the difference has been more profound defensively.
A little less than two months later, there doesn't look to be a "loser" in this trade. It looks like a deal both teams would gladly do again.
But it also still looks like a trade that's ultimate grading is still to be determined.
For Toronto, real success will come in the playoffs, where par for them will be making the conference finals and being competitive there.
For the Grizzlies, it may come this summer. The Gasol deal still carries risk in Memphis, even if it's probably a minor risk.
Valanciunas has a player option for next season (more on this coming up). What if he opts out and walks? Delon Wright, a co-headliner in the trade, will be a restricted free agent. What if he gets a bigger outside offer than the Grizzlies want to match and also walks? If both of those things happen, the Grizzlies would be stuck with CJ Miles (another player option) on the books at the back of the rotation for $8.7 million and the only real thing to show for it a distant future second-round pick. If that happens, the Grizzlies will have "lost" this trade. But I don't think that will happen.
For all the understandable Gasol/Valanciunas comparisons, it's interesting that their games are so very different. They're both big, true centers from Europe who can set a stout pick. Beyond that, their strengths and weaknesses are mostly an inverse: Valanciunas' game has more in common with Gasol's former Grizzlies frontcourt partner, Zach Randolph. The deadly combination of low-post violence and soft finishing touch. The Hoover-it-up rebounding. The swaggering pleasure Valanciunas takes (and gives to fans) in doing battle in the paint.
This has made Valanciunas an easier player to love for a lot of Grizzlies fans, but I also think the personality differences factor in the trade evaluation.
By both personal observation and source accounts, Gasol's sometimes schoolmarmish disapproval and palpable agonizing could be a bummer for his teammates. Valanciunas' more happy-go-lucky lug demeanor has instead been a rallying point.
Fans have enjoyed watching him, and teammates seem to have enjoyed playing with him, and that's a piece of value that's less tangible but still very meaningful.
Is Valanciunas a good fit with Jaren Jackson Jr.?
There's been a lot of positive assuming on this front, but the greatest regret of the Grizzlies' post-trade-deadline season has to be how little evidence they were able to build to help make this decision. The duo played a total of 28 minutes together across two games, and even then Jackson may have already been limited some by the thigh bruise that eventually ended his season.
The Grizzlies were outscored by 19 points in those 28 minutes, but it's too radically small a sample size to take seriously.
My biggest takeaway from watching those two games was how awkward the attempts were to duplicate the high-low game Jackson had played with Marc Gasol.
Gasol was a shooting threat from out to 3-point range and also, despite being a center, the best post-entry passer on the team, a natural skill he'd honed from years of setting up Randolph.
Gasol's presence deserves some credit for how ahead-of-schedule Jackson's low-post game looked this season. Valanciunas seemed comparatively uncomfortable playing that "high" role. That would have – will – get better with more reps, but it seems unlikely to be as effective a fit.
There's give and take here, though. If playing with Valanciunas may complicate Jackson's own low-post game, it could also help grow Jackson's face-up game, which is likely where his ultimate greatest offensive value lies. If nothing else, having Valanciunas occupy low-block space will force the Grizzlies into shifting more touches to Jackson on the perimeter, where he's a 3-point threat who can attack the paint off the dribble with his long strides.
Elsewhere, there seems to be potential for each to effectively cover the weaknesses of the other. For Valanciunas to make up for Jackson's subpar rebounding and for Jackson to cover for some of Valanciunas' defensive deficiencies.
The biggest question, I think, isn't whether Jackson and Valanciunas can play together effectively. The answer there is almost certainly yes. It's for how much (per game) and for how long (in terms of seasons) do you want them together, and how does that inform any decision the Grizzlies face with Valanciunas this summer?
I wouldn't be that concerned about the seven-year age difference; you want a team that can compete on Jackson's timeline, but you're probably always going to have a mix of ages. And I think however Jackson develops, you want a true center in the frontcourt mix with him.
The answer for the best player to pair with Jackson may depend on the situation. Sometimes you'll want a true center with him and sometimes you'll want Jackson at the 5 with a quicker, switchier companion. If Jackson's best frontcourt partner is likely to be plural, does that limit how much of your cap space you want to invest in any of the candidates?
What would the market be this summer for Valanciunas if he opted out?
Valanciunas has a player option for $17.6 million next season, and the operating assumption when the Grizzlies traded for him was he'd likely return for that number next season, becoming an unrestricted free agent in the summer of 2020.
That might still be the endgame. But there are other paths, and while I don't think the wider NBA's fundamental conception of Valanciunas' game has been changed by his weeks in Memphis, his strong play is more likely to increase potential outcomes than foreclose them.
Right in his prime, coming off a strong season, Valanciunas could opt out this summer in pursuit of longer-term financial stability, even if it risked making less money next season.
That's the leverage he has over the Grizzlies. The Grizzlies' leverage? What's the free agent market going to really be?
Let's take a look.
First, where would Valanciunas fit on the free-agent center pecking order? There are three other significant veteran centers with player options: Marc Gasol, Boston's Al Horford, and Miami's Hassan Whiteside. All seem even more likely than Valanciunas to opt in to even bigger deals for next season.
If Valanciunas were to opt out and go into this summer's free agent market and those players stay put, who's he competing with for free-agent dollars?
It's safe to put Valanciunas above mid-level centers such as Enes Kanter, Dewayne Dedmon and Kosta Koufos. It's also probably safe to slot him below Orlando's Nikola Vucevic, who's had an All-Star season end-to-end, and brings the 3-point threat that Valanciunas mostly lacks.
Between those two ends, it's a matter of cases. Milwaukee's Brook Lopez has had a great season on a bargain deal; I'd bet he takes a raise to stay put. More likely to be on the market are Boogie Cousins, DeAndre Jordan and Robin Lopez.
All things being equal, Valanciunas would be a better buy than Jordan or Lopez, who are each 30 and now past their prime. But it may depend on what a team wants at the position. If your shot creation and scoring needs are taken care of elsewhere, maybe you prefer a rim runner (Jordan) or defensive anchor (Lopez), especially if you can get them on a shorter deal.
Valanciunas or Cousins? Cousins is the bigger name and more mammoth talent. But do you really believe in him given injury, locker-room, and on-court chemistry factors? It's an individual decision. Say Valanciunas would fall somewhere between No. 2 and No. 5 on the free agent center market.
Who are the buyers?
Among teams likely to have the north-of-$15 million in cap space to offer a contract worth opting out for, you can cross many off the list: The Suns (DeAndre Ayton), Sixers (Joel Embiid), Jazz (Rudy Gobert), Bulls (Wendell Carter Jr.), Nets (Jarrett Allen), Pacers (Myles Turners and Domantas Sabonis), Clippers (Montrezl Harrell and Ivica Zubac) and Magic (even if Vucevic leaves, Mo Bamba's still in place) are all set enough at the position that they're unlikely to spend at center.
The Hawks (John Collins) and Kings (Marvin Bagley III) could look for a center, but are committed to rim-running power forwards and would probably want someone in the middle who is a rim protector and/or floor-stretcher.
The maybes? The Mavericks, Lakers and Knicks. All have money to spend. Do the Mavs want to prioritize a true center to play next to Kristaps Porzingis? I doubt it, but maybe. The Lakers and Knicks will be big-game hunting, If they come up short on some high-level targets with money to spend? They seem like the kind of teams that would prioritize Boogie.
The wild card? Who knows what's going to happen with the Pelicans this season.
Put it all together, and I'd be pretty skeptical about the notion of Valanciunas opting out and leaving this summer. And the doubts about the strength of his market should probably inform how high the Grizzlies are willing to go on either a new multiyear contract or (more likely) an extension off of Valanciunas' $17.6 million option.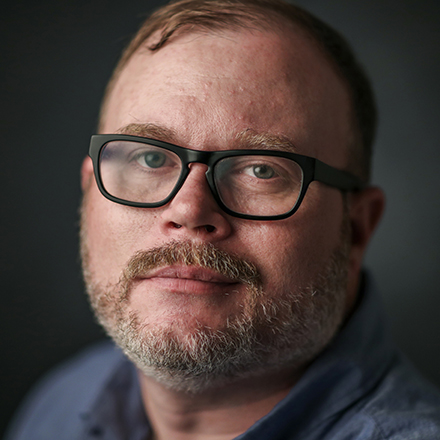 Chris Herrington
Chris Herrington covers the Memphis Grizzlies and writes about Memphis culture, food, and civic life. He lives in the Vollentine-Evergreen neighborhood of Midtown with his wife, two kids, and two dogs.
---