Second Memphis Cares reflects on Memphis of 1968 and change
The son of the union leader who led 1,300 city sanitation workers on a wildcat strike 51 years ago on Sunday marked its anniversary and aftermath with a prayer from 1968.
The prayer by Rev. Malcolm Blackburn, the pastor of Clayborn Temple AME Church in 1968, wasn't what a group of several hundred people gathered Sunday at St. John's United Methodist Church might have been expecting in terms of a relic of the strike.
"Our Henry who art in City Hall," Jesse Jones read from a copy of the prayer he recently discovered – a reference to Henry Loeb, who was the Memphis mayor during the strike.
"Give us this day our dues checkoff and forgive us our boycott," Jones continued from the pulpit at St. John.
The adaptation of the Lord's Prayer was part of "Memphis Cares 2" – a remembrance of the interfaith biracial service held by religious leaders April 7, 1968, at Crump Stadium – three days after the assassination of Dr. Martin Luther King Jr. It was also Palm Sunday and a national day of mourning for King.
The high school football stadium a block from St. John's was to be the site of Sunday's program until rain was forecast for the city.
---
Bill Dries: King's words resonate with new rhythm, insight
---
Rev. James Lawson, who in 1968 was pastor of Centenary United Methodist Church and a key strategist in the strike who invited King to come to Memphis, told those gathered Sunday that the strikers had a greater impact than what they set out to do.
Lawson said most wanted a pay raise and better working conditions and got a very small pay raise and went back to work in much the same conditions that led to the strike.
"All the city workers with the city of Memphis received a raise also as a result of the strike, even though some of them were probably against the strike," Lawson said. "I don't know that, but those workers with their determination helped to lift themselves and hundreds and thousands of people who they did not know and did not know would be affected. … That in many ways is the power of non-violent struggle."
Lawson called for Memphis Cares to become an annual event. The original event in 1968 was no unanimous statement of racial understanding. There were conflicting statements about the way forward for the city despite efforts in the organizing of the event to have a common theme.
Fifty-one years later, Lawson said "creating a little tension" toward smaller, specific goals like settling a strike is more important than dialogue and communication.
And he expressed some optimism about Memphis.
"Memphis ought to be a stunning metropolitan area," he said. "This is the major city in a vast geographical area. When I moved here in '62, Memphis was already the service center, the communications center, financial center of a sizable area of the United States.
"Memphis can be a different kind of city a generation from now," Lawson said, if Memphians can "turn the despising of people into acceptance."
Mike Cody, who was among the attorneys representing King as the movement sought a federal court order permitting a march that never happened because of the assassination, said the memories of 51 years ago have a purpose.
"You need to look at what is happening in our city today and dedicate yourself to making the changes that haven't been made in the last 50 years," he told the group at St. John's. "Memphis needs help and it needs your support and your service and your dedication. That's the way we honor the people that started Memphis Cares."
---
Jared Boyd: Jesse Jackson and Stax: The reverend's largely forgotten link to Memphis
---
Nearby, a photo of Lawson speaking to the gathering at Crump Stadium in 1968 rested against a railing.
The 1968 gathering organized by civic leader and businessman John T. Fisher was a risky undertaking with tensions high, the strike still not settled, scattered violence and rioting in the city and the National Guard patrolling the streets under a state of emergency.
"No matter how much we try, from now on until there is no longer any written history, Memphis will be known as the place where Martin Luther King was crucified," Lawson told the 1968 gathering, as remembered in "At The River I Stand," the 1985 definitive history of the strike by Joan Turner Beifuss.
"But if we come here because … we are determined that we will repent, that we will turn the corner and turn the ways of our city, then God can make out of this act our healing and the healing of the life of this city and this land."
Rev. Rosalyn Nichols, pastor of Freedom's Chapel Christian Church, remembered being 4 years old during the strike and seeing Maxine Smith, the executive secretary of the Memphis Branch NAACP, and her husband, Vasco Smith, a future Shelby County commissioner, coming late to Sunday services at Metropolitan Baptist Church.
The Smiths were among the black community leaders involved in a broadening of the strike from a labor dispute to a statement about racial inequality in the city.
"They were late because they cared about the city," Nichols said Sunday as she referred to the strike as "about the work of the heart."
Like Lawson, Nichols said the tactics of non-violent resistance including the strike have to be different than the conditions they seek to change.
"We cannot fight like a system determined to build walls when we are determined to build bridges," she said.
Lawson specifically referred to U.S. military bases being built and U.S. soldiers stationed in African countries.
"In our own wondrous century, we have a propensity to think that violence and violence only will bring about our safety," he said. "Well, we are safe, aren't we?"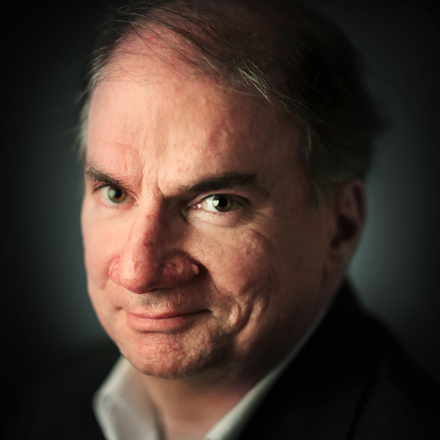 Bill Dries
Bill Dries covers city government and politics. He is a native Memphian and has been a reporter for more than 40 years.
---