The Full 28: Remembering (and ranking) every Grizzlies player this season
In the 2015-2016 season, the Grizzlies set an NBA record by using 28 different players. This season, by adding free agent center Tyler Zeller in the season's final week, they've tied this record.
The 2018-2019 Grizzlies season has had plenty of injuries, especially late, but the turnover was fed as much by four in-season trades and the incorporation of two-way players, the latter of which renders the Grizzlies' initial 28-player season the Babe Ruth of roster records and this one more of a Roger Maris. (It might have been a new record 29, but two-way signee Jarnell Stokes never saw game action for the Grizzlies.)
Nevertheless, 29 other NBA teams have had a chance to match this, ahem, achievement, and none have. A footnote: 13 of these 28 players, and eight non-rookies, set career scoring highs on the season. This includes five of the six players the Grizzlies traded for in-season.
Maybe this Grizzlies season didn't go quite the way anyone wanted, but it was memorable in its own way. As the season draws to a close, we pay respect to all 28 players who donned Beale Street Blue this season, counting them down, roughly, from the least to most memorable and meaningful seasons.
28. DJ Stephens
Four-and-a-half years after his last NBA appearance, the jet-propelled former Tiger took another shot with his adopted-hometown team. It didn't quite go as planned. Always a curious two-way contract signing, Stephens only got into one Grizzlies game – his fourth and maybe last in the NBA – and didn't light up the G League in 10 Memphis Hustle appearances. After being cut, he signed up for a pro stint in Bahrain.
Next Season Prognosis: Have passport, will travel.
We Will Remember You: Stephens couldn't control his game action, but he always had the layup line:
Watch the @DdotJAY30 dunk and stay for @jarenjacksonjr's reaction ?? pic.twitter.com/PVAEhjbHc3

— Memphis Grizzlies (@memgrizz) November 8, 2018
27. Andrew Harrison
Playoff heroics and a nice second-season step forward weren't enough. Harrison was buried behind free agent signee Shelvin Mack and then cut before his contract could fully guarantee, bouncing to Cleveland and New Orleans and then Russia.
Next Season Prognosis: Trying to find a roster home, not in Memphis.
26. Julian Washburn
Son of former high-lottery pick makes his NBA debut at age 27.
New Career High: 7 (Feb. 5 vs Minnesota)
Next Season Prognosis: Grizzlies have his rights on a two-way contract for next season, but 28 percent shooting in a 16-game (and counting) audition at age 27 suggests they'll likely go fishing anew with that contract.
25. Tyler Zeller
The unexpected 28th man – what percentage of Grizzlies fans know he's even on the team? – after injuries wiped out most of the team's center depth chart. A former starter turned journeyman, still on the right side of 30, navigating an increasingly rocky market for backup centers.
Next Season Prognosis: A replacement-level center looking for a home, probably waiting for an opportunity.
24. Shelvin Mack
Hot October/November shooting and vet's pedigree led to overuse, the Grizzlies playing Mack nearly 24 minutes a night before the calendar flipped. When the shooting disappeared, he was a key (but far from lonely) contributor to the team's rapid decline. Moved at the deadline, he ended up in Charlotte, where he's barely played on a team still in a playoff race.
Next Season Prognosis: Now on the NBA bubble.
23. Dusty Hannahs
Not even a two-way guy, just a regular ol' G-Leaguer. The former Razorback (woo pig sooie) shot 48-41-93 for the Hustle and was rewarded with a two-game cameo late in this lost season, where he scored 8 points but was never able to connect on a three (0-5). Among the many things Dusty Hannahs has in common with Allen Iverson: A short Grizzlies stint that did not include a home game.
New Career High: 4 (April 3 vs. Portland)
Next Season Prognosis: G-League or overseas if he wants to keep at it, but whatever happens, you can never take his Basketball-Reference page away from him.
22. Justin Holiday
Came over at the dawn of 2019 for two players and two second-round picks for a playoff push that was already fading away. Amid injuries, proved valuable in his ability to soak up lots of minutes while shooting a little bit, defending a little bit, and slashing a little bit.
New Career High: 30 (April 7 vs. Dallas)
Next Season Prognosis: An unrestricted free agent, though the Grizzlies have "Early Bird" rights, which gives them some leverage in bringing Holiday back. You can never have enough playable wings in the NBA, but a roster and payroll crunch seems likely to send him elsewhere.
21. Ivan Rabb
Continues to look like a tweener – a center's game in a forward's body – but has been productive enough as a rebounder and finisher in Year 2 to likely guarantee himself a Year 3, and not every second-round pick can say that.
New Career High: 19 (Feb. 5 vs. Timberwolves)
Next Season Prognosis: His contract for next season isn't guaranteed, but he'll likely be welcomed back. To push his way into a normal rotation role – and lengthen his career – he probably needs to show up in the fall with a more deployable 3-point shot.
20. Jevon Carter
A late kick (6-14 shooting over his past two games) probably won't save Carter's rookie season from ignominy. With two games to go, Carter's played 532 minutes and is shooting 26.4% from the floor. The last time an NBA player got more than 500 minutes and shot worse than 27%? 1954. This is not what you expect when you take a veteran college star at the top of the second round.
New Career High: 15 (March 2 vs. Dallas)
Next Season Prognosis: He's got a guaranteed contract, but probably needs to show some growth in Summer League or training camp to be safe from a potential roster crunch. Don't believe it? Just ask former disappointing Grizzlies rookie backup point guards Tony Wroten and Wade Baldwin, both bounced after their rookie seasons despite being first-round picks.
We Will Remember You: Like Baldwin, the most memorable game of Carter's rookie season came in a disruptive debut, back in mid-December. It was thrilling enough to hope that he's still have a future if he can get his jumper straightened out:
GIMMIE THAT ?? pic.twitter.com/GdepEHjWD1

— Memphis Grizzlies (@memgrizz) December 16, 2018
19. Tyler Dorsey
Dillon Brooks' college teammate arrived as the return in the Shelvin Mack addition-by-subtraction trade and waited for a late opportunity, of which he's taken nice advantage, hitting 37% from three on more than four attempts a game, with enough bounce to not merely be a spot-up shooter.
New Career High: 29 (March 22 vs. Orlando)
Next Season Prognosis: The Grizzlies can make Dorsey a restricted free agent with a $1.8 million qualifying offer. That seemed unlikely when the Grizzlies acquired him, but Dorsey's probably improved the odds to at least an even bet.
18. Wayne Selden Jr.
A crowded wing rotation didn't give him much of a chance and he could never find consistency when he did get an opportunity. Almost traded then finally traded, he's been essentially the same player in more minutes for the Chicago Bulls.
Next Season Prognosis: Like Dorsey, only for the Bulls, he's looking at a $1.9 million qualifying offer his team may or may not extend.
We Will Remember You: For his often futile attempt to destroy the rim on a dunk at least once a game and for appreciating what it was worth to be a Grizzly during a time of franchise legends:
Man, I'm just honored to say I got to go to battle with Zbo, TA, Marc & Mike. Those guys are true vets, and showed me the ropes as a young guy. The GNG era may be over but it will never be forgotten & im thankful I got a chance to be a small part early in my career.

— Wayne Selden Jr. (@WayneSeldenJr) February 8, 2019
17. JaMychal Green
The Grizzlies' third-longest-tenured player entering the season, Green was honest on Media Day in saying that being in a contract season was his greatest motivation. It didn't quite go as planned. A broken jaw in the home opener sidelined Green for a month, elevating Jaren Jackson Jr. into the starting lineup and opening up frontcourt minutes for Kyle Anderson, both pluses that fed the team's good start. Upon Green's return, his occasionally dynamic moments obscured his porous overall play, and the Grizzlies went 13-28 when he played, before Green was moved for (luxury) tax-dodging reasons.
Next Season Prognosis: Heading into unrestricted free agency. After averaging 9 points and seven boards off the bench for the Clippers, will have a chance to showcase his game in the playoffs. Still an NBA rotation player, but this "contract season" will likely result in a pay cut next season.
We Will Remember You: Maybe Green's big plays hid his disappointing defense, but that doesn't mean we can't remember this rim-rocking fondly.
DOES THIS JAMYCHAL GREEN DUNK SPARK JOY TO YOU?!@memgrizz | #GrindCity pic.twitter.com/PdylfBclKk

— FOX Sports Grizzlies (@GrizzliesOnFSSE) January 17, 2019
16. CJ Miles
The necessary contract attached to the Gasol deal, Miles bounced back to something like normal in 13 Grizzlies games, shooting 36% from 3 on a high volume of attempts and making a positive contribution otherwise by adding positional versatility and veteran composure to lineups before his season ended with a stress reaction in his left foot
Next Season Prognosis: Has a player option for $8.7 million next season that he's certain to activate. Likely opens next season as a locker-room leader and spot-minute player for the Grizz, who will hope to get more of what they got.
We Will Remember You: Scored 33 points off the bench in Atlanta, his eight 3-pointers in reserve matching a team record set by Juan Carlos Navarro back in 2007.
He'll wait... pic.twitter.com/sXMxDGSbNU

— Memphis Grizzlies (@memgrizz) March 14, 2019
15. Garrett Temple
Acquired in the summer for a second-round pick and a couple of underachievers, Temple replaced Vince Carter's role as "classy veteran wing who is good in the locker room and gives good quotes." Add in unusually hot early shooting (see: Mack, Shelvin) and Temple somehow emerged as the third-most-used player on an unexpected playoff contender. Neither of those things lasted, and neither did Temple's time in Memphis.
Next Season Prognosis: Like Green, with whom he was traded, he's been a part-timer with the Clippers and is headed into unrestricted free agency. He'll be on a roster next season, but probably not in an opening-night starting lineup again.
We Will Remember You:
"Nah."

Legendary quote. Shouts out to Rosa Parks. pic.twitter.com/cUkdWCNXeZ

— LeagueFits ?? (@leaguefits) November 13, 2018
14. MarShon Brooks
The Brooks they thought they were trading. When Brooks was labeled "Cheap Tyreke" (credit: Chris Vernon), that was supposed to mean a more cost-effective version of last season's Tyreke Evans: Bucket-getter! Instead, he ended up being a more cost-effective version of this season's Tyreke Evans (sorry Pacers), which is not as good. He never got much of a chance, didn't quite seize a role when he did see the floor, found himself in the middle of December's Abbott & Costello-level trade mess, was finally moved, and then went back to China.
Next Season Prognosis: Brooks suggested in the preseason that this NBA second chance wouldn't have been one without guaranteed money. That he was too old to compete for a job in someone's training camp. He could bounce around NBA camps, but is more likely to keep getting buckets and getting paid in the Chinese Basketball Association.
We Will Remember You: For his candid, matter-of-fact reaction to the "which Brooks?" trade mess:
"I'm not frustrated with the situation. It's a business. I understand that. I will say this though: When guys like a Jimmy Butler or Kevin Durant go to different teams and want to play where they want to play, you see why. It's a business, on both sides. It is what it is. I've got a game. It's a quick turnaround and I don't really got time to feel bad or feel any type of way. I'm just going to go out there and compete with my brothers."
You vs. the guy they thought they were trading for pic.twitter.com/MrMoDBADHh

— Hardwood Paroxysm (@HPbasketball) December 15, 2018
13. Dillon Brooks
The Brooks other teams thought the Grizzlies were trading. Elevated in the summer as a new core piece, Brooks suffered an early slump and two random injuries on the way to an 18-game bummer of a sophomore season.
Next Season Prognosis: Brooks will be back in a quasi-contract year trying to reaffirm his status – and back up the Grizzlies' decision not to trade him – as a meaningful rotation player on the wing.
We Will Remember You:
?? #GoGrizz

— Dillon Brooks (@dillonbrooks24) December 15, 2018
12. Avery Bradley
Like the scoring guard for whom he was traded (Garrett Temple), Bradley began his Grizzlies tenure with some hot shooting well beyond his career norms, including a new career-high 33 in his second Grizzlies home game. Unlike Temple, Bradley got injured before this shooting could (likely?) cool off. Bradley's aggressive jump-shooting and aggressive on-ball-defense relative to his past history and on-court/off-court impact set off an "eye test vs. data" brush fire among the more devoted backstreets of Grizzlies fandom.
New Career High: 33 (Feb. 12 vs. San Antonio)
Next Season Prognosis: Bradley's on the books for $13 million next season, but the Grizzlies can buy him out for $3 million on the eve of free agency. There's a potential path in either direction, but the smart money is on Bradley not being back.
We Will Remember You:
AVERY BRADLEY!

BANGOOOOOOOOOOO!!!! ??@memgrizz | #GrindCity pic.twitter.com/Q13lUlOnTg

— FOX Sports Grizzlies (@GrizzliesOnFSSE) February 13, 2019
11. Yuta Watanabe
Two-way signee proved a nice two-way contributor for the Memphis Hustle but his occasional NBA minutes haven't been persuasive. Still: An engaging presence who passed Yuta Tabuse for most NBA games ever for a Japanese player and thus will forever be a part of the Grizzlies' rich history with international players.
New Career High: 10 (Feb. 7 vs. Oklahoma City)
Next Season Prognosis: The Grizzlies have a team option for Watanabe on a two-way contract for next season. Has he done enough to warrant further investment? There will be an urge to say yes, but I'm skeptical.
We Will Remember You: Ok, it was preseason. It was still one of the season's most memorable moments:
Didn't think @wacchi1013 would top that dunk? Think again! GAME TYING BASKET! pic.twitter.com/UQuYaIi5vj

— Memphis Grizzlies (@memgrizz) October 7, 2018
10. Delon Wright
A shaky shooter, but given more minutes and more responsibility since coming over in the Gasol trade, has shown that his slashing, passing, and defense all hold up. Ending the season on a crest with his first and then second career triple-doubles over the weekend.
New Career High: 26 (April 5 vs. Dallas)
Next Season Prognosis: The Grizzlies are certain to make him a restricted free agent by extending a $3.6 qualifying offer this summer and will be motivated to retain him after getting Wright in the Gasol deal. His actual return may still depended on what draft night and a potential Mike Conley trade does to the point guard depth chart and how big any outside offers are.
We Will Remember You: Fooled around and got a …
Congrats to @delonwright for notching his first career triple-double in the @memgrizz win! ??

??: 26 PTS | 14 AST | 10 REB#GrindCity pic.twitter.com/rJSnm8NTnA

— NBA TV (@NBATV) April 6, 2019
9. Bruno Caboclo
Infamously two years away from being two years away made "Downtown" Bruno right on time for a Grizzlies team in a place to speculate on young talent. There's plenty to pick apart -- shaky court awareness, periods of uncertainty, etc -- but Caboclo has continued to improve as his minutes have increased, an encouraging sign.
New Career High: 24 (March 25 vs. Oklahoma City)
Next Season Prognosis: A (soon-to-be) 24-year-old with endless arms, an improving 3-point stroke, and multipositional defensive value? Under team control for about $1.8 million next season? The Grizzlies can get off Caboclo's deal for about 300k this summer, but barring something unexpected he'll be back and competing for a rotation role.
We Will Remember You:
BRUNO LOBZ@memgrizz | #GrindCity pic.twitter.com/qJUq35agr7

— FOX Sports Grizzlies (@GrizzliesOnFSSE) March 26, 2019
8. Kyle Anderson
Anderson lasted 43 games in his debut season after being the team's top off-season free-agent signing, continuing an unfortunate active Grizzlies streak of free agent acquisitions with injury problems. Past history of top signings:
2018: Kyle Anderson (43 games)
2017: Ben McLemore (56 games)
2016: Chandler Parsons (34 games)
2015: Brandan Wright (12 games)
2014: Vince Carter (66 games)
The Grizzlies never quite got Anderson figured out before his shoulder injury sidelined him, but his defense, passing, and slo-mo shiftiness made for an intriguing watch.
Next Season Prognosis: Anderson's curious shoulder condition is likely to take another discouraging turn, but with a positive prognosis (crosses fingers?) for next season. He'll be entering Year 2 of a four-season mid-level contract and the Grizzlies will try to find a better way to fit his odd game into a rotation that will have changed greatly since last he played.
We Will Remember You: Sometimes the niftiest buckets don't count …
Kyle Anderson hits an incredible shot that would have given the Grizzlies the lead but it's waived off pic.twitter.com/IcpfEVtGvK

— Leigh Ellis (@LeighEllis) January 29, 2019
7. Chandler Parsons
What a weird season. After he touted his own big comeback in training camp, the Grizzlies stuck Parsons back in the starting lineup at a position (small forward) he'd admitted himself he couldn't really play anymore. He pulled himself out of the lineup three games into the season with renewed knee soreness and wasn't heard from again for more than two months, at which point he demanded to be back in the lineup at the only moment all season in which everyone else was healthy.
When Parsons did finally force his way into the mix after the trade deadline, he shot worse than 25% from the floor for 10 games and then suddenly settled into can-we-call-it-a-groove?: A respectable 43% from the floor and 36% from 3-point range in 11 games since, playing off the bench.
Maybe, in retrospect, this could have gone better if both Parsons and the Grizzlies had approached it all with more patience from the beginning. The Parsons we've seen over the past few weeks probably should have been what everyone modestly hoped for back in October.
Next Season Prognosis: Could we see it again in the fall? Who's the GM? Who's the coach? Who knows? Parsons has one more year left on his notorious max contract. It's hard to imagine the Grizzlies finding a trade this summer worth doing, but the prospect of Parsons beginning next season on the roster (rather than bought out or stretched) seems to be rising.
We Will Remember You: How could we not?
help me help you

— Chandler Parsons (@ChandlerParsons) December 28, 2018
6. Omri Casspi
Free agent journeyman was a quiet addition at the dawn of last summer's free agency on a one-year vet minimum and while it lasted was about as useful and effective as anyone on the roster per-minute, before injury ended his season.
Next Season Prognosis: The years and injuries are piling up, but Casspi played well enough early to potentially earn another vet-minimum look from someone.
We Will Remember You: For the scrappy frontcourt play, the unlikely locker-room scuffle, the rainbow lollipop jumpers, and most of all for this:
Omri Casspi whips out a shammgod on Josh Jackson what the pic.twitter.com/wgkwKMcHDh

— Rob Perez (@WorldWideWob) November 5, 2018
5. Marc Gasol
Gasol left the Grizzlies as the most decorated player in franchise history and (at the moment of his departure) the franchise's all-time leader in points, rebounds, and blocks. And, in retrospect, it was time. For a stretch early, he was as good as he's ever been, getting First-Team All-NBA talk. He sprained his ankle and played on it, his too-familiar agonies re-emerged, and by the time he was traded Gasol and his teammates both seemed ready for it.
Next Season Prognosis: He's got a player option for $25.6 million and things have gone well enough in Toronto that the bet is he's back there.
We Will Remember You: Always …
January 27, 2019
Mike Conley with the steal and 3 before halftime for the #Grizzlies in what could be his farewell home game. Motions to the crowd and hugs Gasol heading to locker room pic.twitter.com/kziiMujPUH

— Fastbreak Breakfast (@fastbreakbreak) February 6, 2019
4. Joakim Noah
An unlikely in-season free-agent signing arrived with a burst, tailed off, and then picked back up, becoming the Grizzlies' purest on-court "spirit animal" since Tony Allen, lifting the energy of teammates and creating joy in fans. His combination of fiery on-court play, sideline exhortation, and soft-spoken, eloquent gratitude in post-game repose made Noah's half-season in Memphis deeply satisfying. One imagines him spending his summer walking the earth, looking for people to chest bump.
Next Season Prognosis: One would imagine the Grizzlies would love to have Noah back, but they're likely to have a well-stocked center depth chart (Jonas Valanciunas, Jaren Jackson Jr., and Ivan Rabb) already in place and Noah has probably earned himself some options. Wouldn't rule out a return engagement, but it seems like a long shot.
We Will Remember You: For graciously inviting LeBron James and the Lakers to his FedExForum birthday party:
THROW IT DOWN BIRTHDAY BOY!!! @JoakimNoah ??@memgrizz | #GrindCity pic.twitter.com/0ev3ksFRkD

— FOX Sports Grizzlies (@GrizzliesOnFSSE) February 26, 2019
For his spirit in all things:
Let em know @JoakimNoah ??? pic.twitter.com/JgaPAQQOBi

— Memphis Grizzlies (@memgrizz) March 9, 2019
3. Jonas Valanciunas
An unknown commodity to all but the most NBA-diehard of Grizzlies fans, Valanciunas arrived from Toronto in the Gasol trade and started reeling off old-school bully-ball 20-and-10s like he was Moses Malone (or Zach Randolph). Valanciunas' game was simpler than Gasol's and so was his physically aggressive, happy-to-be-playing approach. A revelation, a mirage or (most likely) somewhere in-between? That's for the future. This 19-game preview of coming attractions was the kind of lift the Grizzlies (and the team's fans) needed down the stretch of a generally disappointing season.
New Career High: 34 (March 30 vs. Phoenix)
Next Season Prognosis: Has a player option next season for $17.6 million, and whether it's just that or he and the Grizzlies can reach some kind of an agreement to extend the relationship, he should be back.
We Will Remember You: When he stepped outside of his buckets-and-boards comfort zone:
n??pe - @JValanciunas@memgrizz | #GrindCity pic.twitter.com/yv7rtiq2p3

— FOX Sports Grizzlies (@GrizzliesOnFSSE) March 11, 2019
Joakim Noah assisting Jonas Valanciunas on a late-game, go-ahead 3-pointer is why I love some of these motley post-deadline rosters. (cc: @dg_riff). pic.twitter.com/uCPPEI007K

— John Schuhmann (@johnschuhmann) February 24, 2019
2. Jaren Jackson Jr.
The exploits of Valanciunas and Noah and others in his absence has perhaps dimmed the memory of what Jackson was doing as the youngest rotation player in the NBA this season. A reminder:
250+ points, 20+ steals, 40+ blocks in first 20 career games, @NBA history:@jarenjacksonjr (2018-19)
David Robinson (1989-90)
Patrick Ewing (1985-86)
Bill Walton (1974-75)

— Grizzlies PR (@GrizzliesPR) November 28, 2018
Grizzlies history is full of nice stories (Noah) and welcome surprises (Valanciunas), but Jackson isn't that. He's a true cornerstone. Arguably with as much raw talent as any player in franchise history.
New Career High: 36 (November 30 vs. Brooklyn)
Next Season Prognosis: Expected to be fully healed from his deep thigh bruise, he'll be the centerpiece of whatever the Grizzlies are trying to build. There will be a hope -- really, expectation -- of a meaningful leap forward in Year 2.
We Will Remember You: Four memorable glimpses of the face-up future looming on the horizon:
Jaren Jackson Jr. keeps his balance and lays in the reverse! #NBARooks pic.twitter.com/8olXFS0W6L

— NBA (@NBA) November 20, 2018
?????? pic.twitter.com/vaF2r5ztJJ

— Memphis Grizzlies (@memgrizz) November 15, 2018
JAREN JACKSON JR. CLUTCH (via @NBATV) pic.twitter.com/C9TG9wwizo

— SLAM (@SLAMonline) December 1, 2018
Jaren Jackson Jr. hit a step-back three over LeBron to ice the game at Staples. ??#GrindCity pic.twitter.com/CJJ99dQgwq

— NBA on TNT (@NBAonTNT) December 24, 2018
1. Mike Conley
Oh captain, our captain: Returned from foot surgery to have as good an individual season as any in his career, and likely the highest-scoring one (per game) in Memphis history. The first member of the "core four" to arrive will be the last to part, whenever that is, and Conley will end this season as first in franchise history in games, points, assists, steals, and three-pointers.
New Career High: 40 (March 5 vs. Portland)
Next Season Prognosis: Conley's got two years left on his current contract -- once the biggest in league history -- at $32.5 million next season. This summer is a big mutual decision point for Conley and the team. I wrote about that at more length here. If he makes it to opening night, with Dirk Nowitzki (Dallas) and Udonis Haslem (Miami) likely retiring, Conley will be the longest tenured player in the NBA on one team.
We Will Remember You:
** @famouslos32 voice***

"Why @mconley11 do that man like that? pic.twitter.com/MPQMnrGNBr

— Memphis Grizzlies (@memgrizz) October 31, 2018
.@trailblazers,

WELCOME TO THE MAC 11 SHOW pic.twitter.com/viUJfshma6

— Memphis Grizzlies (@memgrizz) March 6, 2019
Put this in a museum somewhere. ?? pic.twitter.com/vV3R3mHwGC

— Memphis Grizzlies (@memgrizz) January 27, 2019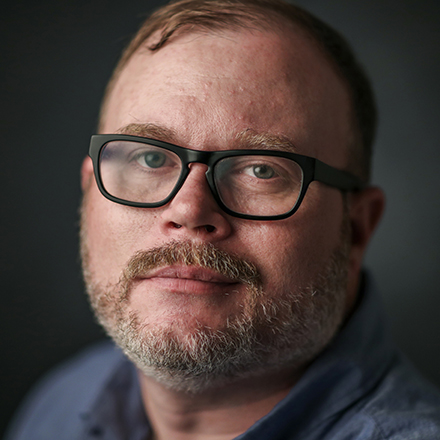 Chris Herrington
Chris Herrington covers the Memphis Grizzlies and writes about Memphis culture, food, and civic life. He lives in the Vollentine-Evergreen neighborhood of Midtown with his wife, two kids, and two dogs.
---