Redbirds' infielder Tommy Edman on Cardinals' radar
Top pitching prospect Alex Reyes struggles Monday in relief
While all the world was hunting launch angle – and the potential for home runs that comes with it – infielder Tommy Edman made his mark last season by just continuing to play his game.
Edman, a switch-hitter who turns 24 in May, led the St. Louis Cardinals' organization in hits (156), runs (84) and stolen bases (30). Baseball America regards him as the Cardinals' No. 12 prospect.
A Texas League All-Star with Double-A Springfield last season, he joined the Memphis Redbirds at the end of year (batted .318 with a .382 on-base percentage) and was the team's offensive catalyst through the Pacific Coast League Playoffs.
Then he came to spring training this year, batted over .300 and impressed with his all-round play. The Cardinals never had any intention of putting him on the big-league club out of spring training, but how he played in Florida still echoed when the big-league club was at AutoZone Park in late March for an exhibition with the Redbirds.
"He's a gamer," said Cardinals manager Mike Shildt. "He shows up every day and gets after it."
Said Edman: "You kind of go in with a little air of confidence. Otherwise, you're not going to succeed at all in this game."
A sixth-round draft choice out of Stanford in 2016, Edman is suddenly fast-tracking. He has been leading off and playing second base for first-year Memphis manager Ben Johnson early in the season, but is expected to get time at shortstop – he played both second and short in college – and at third base, too.
"He's clearly comfortable at second," Shildt said, "so let's stretch him out a bit and see what he can do."
Johnson, too, would like to see Edman stretch himself – but in a different way.
Everyone respects Edman's head for the game – "smart guy," Shildt said – but Johnson says part of Edman's development here will be understanding, and accepting, the need to put himself out there a little more.
"I'd like to him maybe be a little more vocal, take more of a leadership role," said Johnson. "You can't force it if it's not you, but there's times I'll ask a question and I won't get a response and I know he has an answer. I'd just like to see him be a little more vocal, a little more assertive."
No doubt, he has proven his ability to make adjustments. In 2016, Baseball America judged Edman to have the "best strike zone discipline" in the organization.
"Something I've kind of always had," he said of being able to read the strike zone. "Partly a factor of just being balanced at the plate and just keeping your head still. If your head's moving, you can't see where the ball is."
He toyed with switch-hitting going back to his Little League days. After he committed to Stanford, they asked him to stick with it during his senior year at La Jolla Country Day School in California. He did well and has been switch-hitting ever since.
He built off his strong 2018 season at Springfield and Memphis in spring training, and added more study of pitching sequences and video work of the big-league pitchers he was facing.
"What I've gotten better at is recognizing a pitcher's strengths, knowing what he's going to be able to do get me out, and staying away from that," Edman said, also saying he appreciates the freedom to be the hitter he naturally is and not having anything forced on him.
"This organization as a whole is not too preoccupied with launch angle," he said. "It's not something that's preached, like the Astros and Dodgers just from what I've heard. The organization still places a high priority in just getting on base and that's something I take pride in as well as a leadoff hitter.
"Obviously, home runs are more valuable if there are guys on base. It's something hopefully I'll be able to help out with."
Said Johnson: "Those types of guys make the offense go. When you have a guy like that putting together quality at-bats at the top of your lineup, it's contagious all the way throughout the lineup."
Johnson is going to be greedy, too. He knows Edman can decipher a pitcher quicker than most on this Redbirds roster and because he gets first look out of the lead-off spot, he doesn't want Edman being shy.
"Share more of that information instead of just registering it," Johnson said. "Let's get that out. He's a quiet guy, but we would all benefit. So, let's get it out there."
Near historic inning … and not in a good way
Back in 2010, the Redbirds gave up 13 runs in one inning to New Orleans.
On Monday at AutoZone Park, the Redbirds nearly tied that ignominious record. Omaha (Kansas City) scored 12 runs in the second inning on eight hits and Memphis pitchers allowed five walks – four of them coming with the bases loaded and forcing in a run.
Storm Chasers designated hitter Elier Hernandez had a two-run single to drive in the first of the 12 runs and then for an encore hit a grand slam later in the inning.
Redbirds starter Mike Hauschild took the loss as Omaha won 14-3, and was charged with nine runs on six hits and four walks in 1.2 innings, leaving him with a 48.60 earned run average.
In all, 16 batters went to the plate in the second inning.
"Struggled getting outs, struggled getting the ball over the plate," said Johnson. "You just try to get that one out of the way, conserve the bullpen, look to tomorrow."
To the end of conserving the bullpen, first baseman John Nogowski pitched the ninth and worked around an infield hit and two walks to put up a scoreless frame. The big lefthander relied on a 58 mph curveball and spotted his fastball, which sat in the high 70s but did touch 80 once.
Nogowski said he had pitched a couple of times in the low minors in either blowout or extra-inning situations and Johnson knew that if he needed a position player to take an inning, Nogowski would be his guy.
"I pitched in high school, so it's kind of like riding a bike when you get out there," he said. "Not too much is expected of you. Just trying to get out of the inning quick as possible."
He did admit to sneaking a peek at the scoreboard to see where his velocity was, and said of touching 80 mph: "That was everything I've got. … You hate getting beat up, but little things like that can make the game fun.
"Hopefully, I don't have to pitch again; I'll be doing interviews for hitting."
Almost two-year reign ended
When the Redbirds lost on Saturday, they fell out of first-place for the first time since April 28, 2017.
It also marked the first time since April 27, 2017, that their record fell below .500.
With Monday's loss, they finished the season-opening homestand 2-3.
Roster moves; Reyes makes 2019 Redbirds debut
Pitcher John Fasola was promoted from Springfield to Memphis on Monday and infielder Evan Mendoza was sent down to Springfield.
On Sunday, the Cardinals had optioned utility man Yairo Munoz and prized pitching prospect Alex Reyes to Memphis and called up pitchers Tyler Webb and Giovanny Gallegos.
Reyes, listed as the game's No. 18 overall prospect according to MLB Pipeline, had a 15.00 ERA over four appearances and three innings with the Cardinals this year. He had basically missed two seasons because of Tommy John surgery in 2017 and a lat injury early in 2018.
In his 2019 Redbirds debut on Monday he worked 0.2 innings in relief and walked two.
"First game here, I imagine he's feeling the pressure to go out and perform," Johnson said. "It doesn't surprise me that he didn't have his best outing. That's probably what took place today, but I'm not worried about Alex at all. He's a talent unlike most. The guy really has a high ceiling."
Up next
The Redbirds begin a seven-game road trip at San Antonio Tuesday night. They return to AutoZone Park on Tuesday, April 16, for a 6:35 p.m. game vs. the Missions (Milwaukee).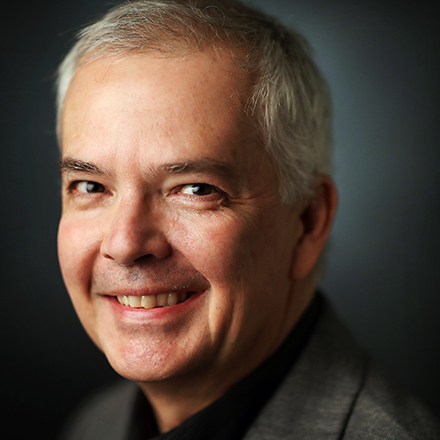 Don Wade
Don Wade has covered Memphis sports since 1998, voted on Baseball's Hall of Fame and the Heisman Trophy, and remains stunned his Kansas City Royals won a second World Series in his lifetime.
---