Memphis Tigers appearing in way-too-early top 25 rankings
College basketball analysts released their way-too-early top 25 rankings for the next college basketball season after confetti fell following Virginia's win to end the 2018-19 basketball campaign Monday night.
Coach Penny Hardaway's 2019-20 squad appeared on many of those lists. 
ESPN's Jeff Borzello ranked the Tigers No. 24, calling them "one of the most intriguing teams in the country." They are one spot ahead of Tennessee, but behind North Carolina and Auburn.
American Athletic Conference foe Kelvin Sampson and Houston rank No. 20 in the nation. Michigan State came in the top spot, according to Borzello.
Sports Illustrated ranked the Tigers No. 24 in its preliminary preseason Top 25. SI's Jeremy Woo thinks incoming- freshman James Wiseman could be the top pick in the 2020 NBA Draft and lead the Tigers back to the NCAA Tournament for the first time in five seasons. 
Bruce Pearl and Auburn are ranked behind Memphis while Tennessee is one spot ahead. The Tigers and Volunteers play in Knoxville next season. Houston ranks No. 22 after losing to Kentucky in this year's Sweet Sixteen. 
Memphis registered at No. 25 in the Sporting News' Mike DeCourcy's way-too-early list. He named guards Tyler Harris and Alex Lomax as key returning players heading into next season. Memphis lost five starters from this past season's NIT squad. 
Houston (No. 17) and Cincinnati (No. 19) ranked ahead of the Tigers in this poll. Rick Barnes, who recently decided to stay at Tennessee over UCLA, has the Vols in the No. 8 spot. Virginia is No. 1 after winning the National Championship Game on Monday evening. 
CBS Sports basketball insider Jon Rothstein tweeted his rankings out after Virginia's 85-77 overtime win over Texas Tech. It's among the lists that do not include the Tigers. 
Early 19-20 Top 25:
1. Michigan St
2. Michigan
3. UVA
4. UK
5. Duke
6. Auburn
7. Marquette
8. UNC
9. KU
10. Louisville
11. Maryland
12. Houston
13. LSU
14. Gonzaga
15. Iowa
16. Baylor
17. Cincy
18. FSU
19. Arizona
20. Purdue
21. Oregon
22. SHU
23. Florida
24. Nova
25. Texas Tech

— Jon Rothstein (@JonRothstein) April 9, 2019
Houston (No. 12) and Cincinnati (No. 17) were other AAC teams on Rothstein's prediction. Rothstein did not rank the Tennessee Volunteers.
CBS Sports basketball analyst Gary Parrish awarded the Tigers their highest ranking at No. 21 overall. Houston remains ahead of the Tigers at No. 19. Much like other analysts Parrish thinks Memphis will be dancing next March.
Like Rothstein, Stadium's Jeff Goodman did not rank the Tigers in his preseason poll. He did rank Houston No. 17 ahead of the likes of Texas Tech and Arizona. Tennessee did not make the cut either.
And while others are talking about ranking Joe Lunardi is looking at the 2020 NCAA tournament brackets. And, based on that prediction, the Tigers will have a hard road coming out of the No. 9 seed if they want to make it to the National Championship game.
Memphis loses five seniors from last year's roster including Jeremiah Martin. Harris and Lomax return alongside Antwann Jones. Lance Thomas, Ryan Boyce and Jayden Hardaway will be eligible after sitting out last season.
Hardaway's Class of 2019 is No. 9 overall in the 247Sports top rankings. Wiseman, DJ Jeffries, Damion Baugh and Malcolm Dandridge form a great class, but the Tigers have several other possible moves before the start of next season.
Forward Victor Enoh transferring provides Hardaway two available scholarships for recruits such as Matt Hurt, Trendon Watford, Precious Achiuwa or Lester Quinones. Grad transfers, like Rayjon Tucker,   who led Little Rock in scoring last season at 20.3 points a game, said Memphis has contacted them since they announced their intent to graduate and transfer.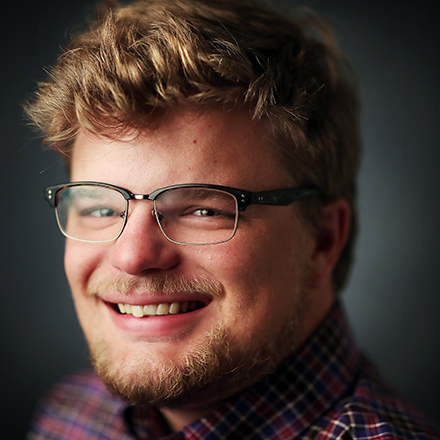 Jonah Jordan
Jonah Jordan was born and raised in Memphis, graduated from the University of Memphis and has covered the Memphis Tigers for three years. When he's not writing, he enjoys golfing and eating barbecue.
---