Grizzles fall in Detroit as range of draft-lottery outcomes begins to narrow
As the Grizzlies entered the next-to-last day of the NBA season, they were in a four-game scrum for the 6-9 slots ahead of next month's NBA Draft lottery. With only six total games left among those four teams, the Grizzlies could still finish anywhere in that range.
And moments after a 100-93 fall-from-ahead loss in Detroit to a desperate but limited Pistons team pushed the Grizzlies to 32-49 on the season, that entire range was still in play. Sort of.
The State of the Race
At the same time the Grizzlies were losing in Detroit, the Washington Wizards were losing at home to the Boston Celtics 116-110, ending their season at 32-50.
The Pelicans lost at home against New Orleans and Dallas won big against the Phoenix Suns. With the Mavs' victory, the records going into the season's final night look like this:
6. Wizards: 32-50
7. Grizzlies: 32-49
8. Pelicans: 33-49
9. Mavericks: 33-48
The Grizzlies will host the Warriors, while the Mavs will be on the road in San Antonio.
Here's what tomorrow night's outcomes would mean:
If Grizzlies lose: Tied with Wizards for 6-7 slots, order to be determined by "coin flip."
If Grizzlies win and Mavs win: In a tie with Pelicans for 7-8 slots, order to be determined by "coin flip."
If Grizzlies win and Mavs lose: In a three-way tie for the 7-8-9 slots, order to be determined by "coin flip." (Some kind of random drawing.)
Game 81
The Grizzlies led by 15 entering the fourth, but the Pistons began the quarter on a 10-0 run, with bench shooter Luke Kennard (15 points and 5-9 3-point shooting) having the hot hand.
The Pistons were clinging to the eighth and final playoff spot in the East, with only a half game lead, heading into the night, over the Charlotte Hornets and a one-game lead over the Miami Heat. They needed this one, but their own best player, Blake Griffin, was limited to 18 largely ineffective minutes with a sore left knee.
The Grizzlies were led by Bruno Caboclo and Delon Wright, with 15 points each.
The Pistons got 22 points and 17 rebounds from center Andre Drummond and 22 points off the bench from Ish Smith.
---
GRIZZLIES: Remembering (and ranking) every Grizzlies player this season
---
Game 82
The Grizzlies will host the defending champion Golden State Warriors on Wednesday night in the season finale for both teams. The Warriors played starters Stephen Curry, Draymond Green, and DeMarcus Cousins on Tuesday night in New Orleans and had planned to sit that trio in Memphis while playing starters Kevin Durant and Klay Thompson. With Curry leaving the Pelicans game with an apparently minor foot injury and homecourt in the Western Conference wrapped up, you have to wonder if the Warriors might be even more conservative against the Grizz.
For the Grizzlies, despite it being "fan appreciation night," it now seems unlikely that the team's recent playing trends will change. The team officially announced Wednesday morning that Mike Conley will not play.
With Conley sitting, then his last Grizzlies game of the season was March 30 in Phoenix, where he scored 33 points. His last home game was March 27 against the Warriors, where he had 22 points and eight assists. If Conley is traded this summer – probably at least an even bet – then that will end up being his last game in Memphis as a Grizzly.
If I Had a Ballot
I'll do some quick playoff preview in this space at the end of the week, but for now some quick awards picks for the 2018-2019 NBA season.
MVP: 1. Giannis Antetokounmpo, 2. James Harden, 3. Joel Embiid, 4. Nikola Jokic, 5. Kevin Durant
Defensive Player of the Year: 1. Giannis Antetokounmpo, 2. Rudy Gobert, 3. Paul George
Rookie of the Year: 1. Luka Donic, 2. Trae Young, 3. Deandre Ayton
Sixth Man of the Year: 1. Montrezl Harrell/Lou Williams (tie!), 2. Domantas Sabonis, 3. Spencer Dinwiddie
Most Improved: 1. Pascal Siakam, 2. Nikola Vucevic, 3. D'Angelo Russell
Coach of the Year: 1. Mike Budenholzer, 2. Doc Rivers, 3. Mike Malone
All-NBA First Team: James Harden, Stephen Curry, Giannis Antetokounmpo, Kevin Durant, Joel Embiid
All-NBA Second Team: Damian Lillard, Kyrie Irving, Paul George, Kawhi Leonard, Nikola Jokic
All-NBA Third Team: Kemba Walker, Russell Westbrook, LeBron James, Blake Griffin, Rudy Gobert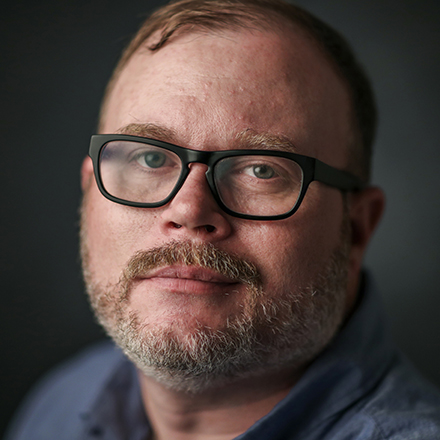 Chris Herrington
Chris Herrington covers the Memphis Grizzlies and writes about Memphis culture, food, and civic life. He lives in the Vollentine-Evergreen neighborhood of Midtown with his wife, two kids, and two dogs.
---