Updating Memphis basketball's 2019 recruit list after two transfers
Penny Hardaway and his staff plan on finishing the 2019 recruiting cycle off with a bang. Here's the updated class of 2019 big board. 
Who's Signed
James Wiseman
Wiseman played with in the McDonald's All-American Game last month. He shot eight times and hit all five of his free throws on his way to scoring 13 points. 
The No. 1 overall prospect in the class of 2019 brings high expectations with him. He's already preparing to deliver in Memphis. 
DJ Jeffries
Memphis fans will see more from Jeffries at the Jordan Brand Classic in late April. He led Olive Branch to the Mississippi state championship game. The top 50 prospect will continue working to get better as a shooter this summer. 
Malcolm Dandridge
Dandridge continues to rehabilitate a knee injury he suffered during the high school season. Local trainer Raheem Shabazz is working with the former East High School center to get him back into form before next season. 
Who's Committed
Damion Baugh
Hardaway recruited Baugh to be a point guard next season for the Tigers. Making him the point guard of the future was one way Memphis was able to bring him in over Texas Tech. 
The late signing period starts April 17. That's when Baugh will officially sign with Memphis. 
Top Remaining Targets
Matthew Hurt
Hurt told GoTigers247 he wanted to take a visit to Memphis after the McDonald's All-American game, but it remains unclear if he made it to that visit. Duke, Kansas, Kentucky and North Carolina are also involved in the five-star's recruitment. 
Precious Achiuwa
Achiuwa seems to be the one taking the most time in his recruiting process. Connecticut, Georgia, Kansas, North Carolina and Western Kentucky are also recruiting him heavily. If the Tigers were to land him, it will be after other highly ranked prospects make a decision regarding their future. 
Trendon Watford
Rumors swirled that Alabama could hire Mountain Brook coach Bucky McMillan, but new Crimson Tide coach Nate Oats never got the memo. He completed his staff without Watford's high school coach.
That doesn't mean Alabama hasn't made up any ground. They have, but it remains to be seen if it's enough to overtake Memphis by April 20. Duke lingers and uneasiness at LSU continues as their coaching situation drags onto the spring. 
Lester Quinones
Quinones may not be the highest rated of this group, but he could be the most important. Memphis needs more players they know can spread the floor, and the four-star fits the bill. 
Memphis is in fantastic position with Quinones after an official visit in March. He's working to reschedule a visit to Indiana and is going to visit Michigan. The 6-foot-5 guard visited Maryland in December. 
Reclassification Possibility
RJ Hampton 
The decision to jump from 2020 to 2019 is still up in the air. Hampton recently said he'll wait until August to make a decision about reclassifying. 
Five-star RJ Hampton says he'll wait until August (after his AAU season) to decide if he's reclassifying to the 2019 class.
Full interview breaking down his final 5 schools of TCU, Memphis, Kansas, Duke and Kentucky ?? https://t.co/9wvBvRhwaL pic.twitter.com/qZGj5ozqtu

— Krysten Peek (@KP_Rivals) April 10, 2019
Duke, Kansas, Kentucky and Memphis are the final four on his list with TCU on the outside. 
Memphis needs to keep a scholarship open for Hampton so they don't miss out on him when the reclassification decision does come down. He's a game changer on and off the floor.
A big point guard with the passing ability of Hampton would open up so many possibilities next to Wiseman. Bringing him on would also mean Hardaway nailed down his second top 10 class of 2019 player – a feat no previous Tigers head coach was able to achieve in a single class. 
Kyree Walker
The word on Walker remains that he can reclassify from the class of 2020 to 2019, and he probably will make the move. Coach Eric Musselman recruited him heavily at Nevada and offered him shortly after taking the Arkansas job.
Transfers
Rayjon Tucker
Tucker led the Little Rock Trojans in scoring with 20.3 points per game last season. The 6-foot-5 guard made 49 percent of his shots and 41 percent of his 3-point shots. 
Memphis couldn't stop Tucker from scoring 29 points in a 99-89 win over Little Rock. They were given a front seat show to everything he had in his bag. Just about every team looking to add a graduate transfer reached out to tucker, including the Tigers. 
David Jenkins
Jenkins torched the Tigers for 35 points at FedExForum in December. He was 8-of-11 from behind the arc in the 88-80 Memphis win over South Dakota State. 
After averaging 19.7 points per game last season, Jenkins decided to transfer. Shooting 45.3 percent from three on 7.7 attempts per game is an impressive feat. He's heard from the Tigers since announcing his intent to transfer. 
Christian Keeling
Keeling averaged over 17 points per game in three seasons at Charleston Southern. He shot 38 percent from 3-point range on 6.3 attempts per game. Shooting, scoring and 6-foot-4 frame make him one of the most coveted graduate transfers on the market. 
Memphis was among a host of teams who reached out to the Georgia native.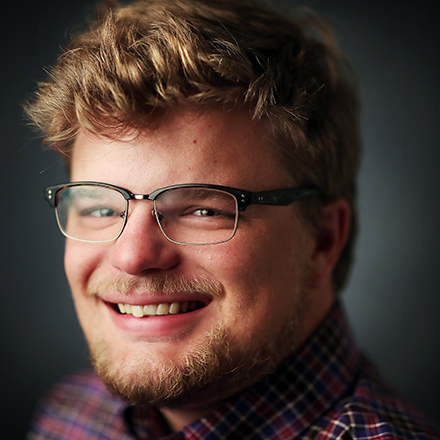 Jonah Jordan
Jonah Jordan was born and raised in Memphis, graduated from the University of Memphis and has covered the Memphis Tigers for three years. When he's not writing, he enjoys golfing and eating barbecue.
---