Bickerstaff's future confirmed, Conley's in question at Grizzlies' final media session
Or Not: Soon after this story was published, the Grizzlies made the entirely unexpected move of dismissing head coach J.B. Bickerstaff and reassigning lead executive Chris Wallace. See this story for the latest. 
Add one more to the Grizzlies' final injury list.
Lead executive Chris Wallace limped into the team's closing media session on Thursday morning, his left foot packaged in a walking boot. He had fractured his fibula walking out of his front door on the way to the NCAA tournament.
"Campbell Clinic is taking great care of me. We'll have an injury update out soon," Wallace quipped, before making the first news of a day typically long on talk but sparse on real information: J.B. Bickerstaff will be back as Grizzlies coach next season (apparently) and the team's front office isn't expected to have their own season post-mortem/summer look-ahead with owner Robert Pera until next week.
Will Wallace still be in charge of the team's basketball operations after that meeting?
"That's between me and Robert," said Wallace, before adding. "I'm comfortable with my position here."
As far as Bickerstaff goes, the embrace was unambiguous.
"You saw what J.B. and his staff could do once they got more playmakers," said Wallace. "Look at how many individual players had their best season in years or had career years. Conley, Avery Bradley, Jonas, Joakim Noah, the development of Bruno Caboclo, Delon Wright. I could go on and on. That speaks volumes for their player development. … I think J.B. has the pulse of the team, is good on both ends of the floor, and he did a very good job."
---
HERRINGTON: A Grizzlies season of half-measures ends with uncertainty
---
Beyond the futures of Wallace and his front office staff (still to be determined?) and Bickerstaff (apparently back), the top item on the Grizzlies' offseason agenda is the future of Mike Conley, and if assembled media wasn't getting definitive answers on that, there's a good reason.
"What happens going forward remains the be seen. The draft puts a different spin on everything," said Wallace about whether the outcome of May's draft lottery might impact Conley's future in Memphis.
"I think that makes it a little more clear, once we know exactly  what picks are involved," Conley said, in response to a similar question. "(Once we see) what we have and don't have as an organization, you can kind of have a better sense, especially for me, of what might be out there for me."
The sense was that of a mutual understanding. Conley's made it clear, and did so again, that this summer, to the degree that he can control it, is about what's best for his career. The Grizzlies have to do what's best for the overall franchise. Those two things may not be in conflict, but the conversation and decision can't proceed in full until all the relevant factors are in place.
"I think there will be an open line of communication," said Conley. "We both want what's best for both parties."
Conley made it clear what he wants before his career ends: "I want to get a ring, man." And, as he put it, the years are starting to stack up.
Later, he was clear-eyed about this team's competitive prospects for next season.
"I think this team could compete for the playoffs for 6 (seed) or 7 or 8. It's based on a perfect world. Unfortunately for the Grizzlies, we haven't had that. With everybody healthy."
It doesn't take a mathlete to compute the disconnect between those sentiments.
Notes from some of the other more notable scrums of the day:
Chandler Parsons
Parsons played 21 straight games before sitting in the season finale. At the beginning of the season, after a full summer of highly touted treatment and rehab, he pulled himself in the middle of Game 3. What was the difference?
Parsons dubbed his knee blowing up in the season's third game "a freak thing."
"In the time away, I really locked in on my workouts and diet," he said. "Obviously, I have some issues with my knees, but the last two months have proven to me that I can manage it and be effective."
For Parsons, a media session was mere preamble. His exit interview with team management would happen next behind closed doors.
"Business is business. I haven't talked to them since I've been back but I'll talk to them in 15 minutes," he said.
The future?
"The reality is I have one more year on my contract. That's what I signed up for. I want to play next season. Whether that's here, you'll have to ask the guys upstairs."
Regrets?
"Nobody can predict the future. If I would have signed somewhere else, I still would have had the same knee issues, I'm sure. I wish I could have played more. I wish we could have won more games."
Kyle Anderson
Anderson spoke for the first time since The Daily Memphian first reported that he'd be having shoulder surgery next week.
"Something's felt off about my shooting motion," Anderson said, acknowledging that it was something that had bothered him over the past two or three seasons.
"This year it got really bad, and I felt like it was something I needed to get on top of," Anderson said. "After that Minnesota game (January 30), it was really bothering me."
Anderson described a "tingling sensation" in his hand and discomfort in his shoulder. He noted that there were a lot of variables that led to the decision to have thoracic outlet decompression surgery, an outcome that he and the team didn't want to rush into.
As for recovery, Anderson presented a slightly more optimistic timetable than other sources had suggested: Four weeks to begin shooting again, six weeks to resume workouts, and 8-10 weeks to be back on the court.
Jaren Jackson Jr.
Jackson said he was getting close to full strength after missing the last third of the season with a bruised hip and didn't anticipate any complications.
Of his reaction to a rookie season at age 19, Jackson observed, "Players make plays. It's not like college, where a coach is calling a play every time down the floor."
How steep was the adjustment?
"I went from playing against Minnesota and Rutgers to playing against James Harden."
With so many other players worried about free agency, contract options, potential trades, and surgery this summer, Jackson's focus is more fundamental. What does he need to do to grow his game?
"Motor, ball-handling (everybody needs to have guard skills now), shooting mechanics, everything really. I'm young," Jackson said, ticking off his on-court summer to-do list.
It remains to be seen if Conley will be here at training camp to give the kid some tips. He had a similar but more specific area of summer focus to recommend for Jackson:
"I think for him, working out of the mid-post, being able to jab and shoot off the glass, all of those things Kevin Garnett could do. We know how athletic JJ is, how he can get to the rim and finish left-handed. He can hit a three and pick-and-pop. But I think his ability to really catch the ball in the post, demand double teams by facing up, and have an array of moves would be huge for him. Because he scored so much (this season) just catching it in the paint, in the dunker's spot, and just being able to finish. We know he can do that."
In Translation
These sessions are often a mix of happy talk (Wallace was pleased with the way the team looked after the trade deadline), hints (of course CJ Miles is exercising his player option for $8.7 million to come back next season), and assertions begging for annotation. A few examples of the latter:
"We like all the new players and would love to keep all of them." -- Chris Wallace (Luxury tax constraints make this unlikely.)
"Avery Bradley is a top-five perimeter defender in the league." -- J.B. Bickerstaff (Not really, but there's no downside in saying this if he plays for you.)
"We're in a great place for the future of the franchise" -- Chris Wallace (Let's reconvene on that on May 15.)
"I'm not looking at money or years." -- Jonas Valanciunas (That's the agent's job.)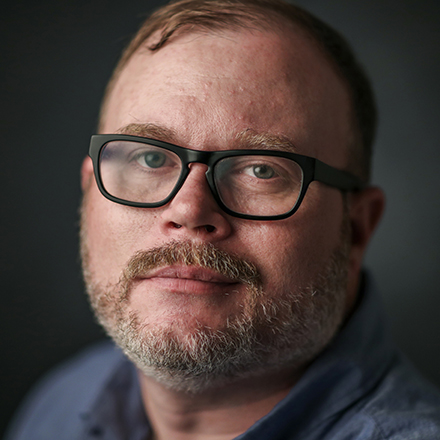 Chris Herrington
Chris Herrington covers the Memphis Grizzlies and writes about Memphis culture, food, and civic life. He lives in the Vollentine-Evergreen neighborhood of Midtown with his wife, two kids, and two dogs.
---