Signs of revival and jobs emerge in Parkway Village
Commercial real estate is showing signs of bouncing back in beleaguered Parkway Village, but in a different way than the heyday of the old Mall of Memphis with its satellite retail and restaurants.
While national retail and restaurant brands left many years ago and have not returned to Parkway Village, big trucking firms and even a charter school recently have moved in with the promise of hundreds of jobs, millions of dollars in investment and an improved quality of life for the neighborhood.
The district's first charter school, Memphis Merit Academy, will open at 4775 American Way on Aug. 5.
JNJ Express is building an $83.6 million facility with 610 jobs at 5050 American Way.
TAG Truck Center two years ago opened a $30 million facility with 193 jobs on the former Mall of Memphis acreage it bought at 4450 American Way.
TAG plans to build a leasing business on vacant acreage to the west of its main building.
And TAG has a contract to sell the rest of its property, east of its truck center, to another trucking company in a deal that has not yet closed.
Crime, the fallen popularity of malls and other factors contributed to the 2004 demolition of the Mall of Memphis, failure of the large Delta Square shopping center and collapse of the entire commercial district along a two-mile stretch of parallel roads, I-240 and American Way between Mount Moriah and Getwell.
Trends come and go, crime ebbs and flows, but two things endure: The power of traffic count and being accessible to that traffic.
The average daily traffic count on I-240 across from where the Mall of Memphis once stood has been trending up the past four years, from 159,234 in 2014 to a record 171,965 in 2017.  
The ability to be seen by I-240 traffic was a big factor in JNJ Express deciding to buy and build where the long-vacant Delta Square shopping center once drew shoppers to Walmart, Circuit City and other retailers.
John Ennis Jr., JNJ chief executive, said at the company's February groundbreaking ceremony that because truck drivers are in short supply, being seen by so many passing motorists will be an advantage.
"With us having the visibility from (Interstate) 240 that's going to be huge," he said.
TAG Truck Center president Tommy Earl also praised the location of his facility that opened in 2017.
"The location is awesome, and it's convenient to everything. It's convenient not only to our local customers but to our transient business, too," he said.
"… You take our local customers like Mid-South Transport, Ozark, FedEx, all those guys are over here (in nearby industrial areas) so we're closer to a lot of our customers now," Earl said.
Parkway Village has another strength: Its proximity to East Memphis, the area's strongest commercial district, Brian Califf said.
"What I've always found interesting about that area is just how close it is to East Memphis," said Califf, the executive vice president for commercial real estate firm NAI Saig Co. "It's an amazing location. You can easily access it," he said, referring to the Mount Moriah, Perkins and Getwell interstate exits.
"It's literally one exit away from Poplar," Califf said of the main East Memphis artery. "It's a seven-minute drive from hitting Poplar and 240. It's just kind of odd it's been depressed for so long, ever since the mall got torn down."
Califf recently helped client Hulet Gregory of Gregory Realty purchase a 60,000-square-foot building at 4775 American Way for $1.2 million. Retailer Wheel Workz continues to be a longtime tenant, but most the space, 35,000 square feet, was vacated a year ago when New Horizons Computer Learning Center closed there.
Now that side of the building will be filled by a new charter school, Memphis Merit Academy, for grades kindergarten through eighth grade.
The school will spend about $550,000 renovating the first phase, about 13,000 square feet, as it steadily grows into the building by adding a grade each year. The academy will open with 120 students in kindergarten and first grade, and will add 60 students each year, said Lakenna Booker, founder and head of school.
Conner Walker, a vice president with Cushman & Wakefield | Commercial Advisors, represented the school in finding the building for the long-term lease.
Booker grew up in Parkway Village, just a mile from the charter school. She was the valedictorian in Sheffield High's 2002 graduating class. She expressed a passion for contributing to the same neighborhood that lost so many resources as she grew up in it.
Memphis Merit Academy will focus on literacy.
"We are among the first charter schools to choose this community," Booker said. "We wanted to be an option, wanted to be in the community."
Sixty-five percent of the community's children under age 5 live in poverty, she said, adding that 70 to 80 percent of the neighborhood's elementary students read below grade level.
The academy will provide rigorous, college-prep-level academics and two teachers per classroom, said Booker, who expressed optimism about both her school and Parkway Village.
"I'm very optimistic about the future of Parkway Village," she said. "Not only around the investment happening through commercial properties, but for our school being part of the turnaround of education in the area.
"As long as we continue to pull together even in the nonprofit spaces, we can definitely make this community work and improve," Booker said.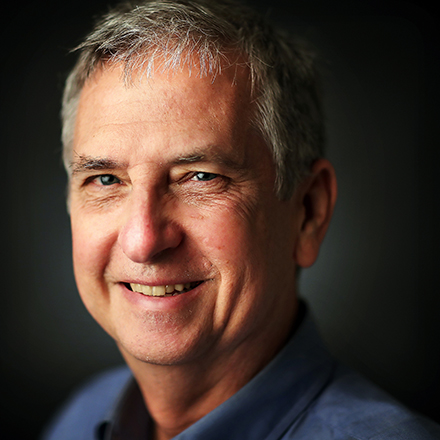 Tom Bailey
Tom Bailey covers business news for The Daily Memphian. A Tupelo, Mississippi, native, he graduated from Mississippi State University. He's worked in journalism for 40 years and has lived in Midtown for 36 years.
---