New Grizzlies leadership addresses changes, new philosophy
Jason Wexler and Zachary Kleiman, the new leadership of the Memphis Grizzlies, met Friday afternoon with the sportswriters from The Daily Memphian who cover the team to discuss Thursday's chaotic events, the approach under their leadership, the qualifications they want in a new coach and other subjects.
Later Friday, Chris Herrington will have a more complete recap of the 30-minute session, columnist Geoff Calkins will have a column on the 30-year-old Kleiman and his role as vice president of basketball operations, and how he will work with Wexler, the newly named president of the Grizzlies.
Meanwhile,  Grizz sports writer Don Wade will update you on the tie-breaking process and where the Grizzlies land in the lottery pecking order, along with another note or two.
Here are a few things we've learned from today's meeting:
A New Approach
In regards to what led to the decision for Thursday's restructuring of the basketball operation, Wexler said it was just time for a change in philosophy.
"The situation over the last couple of years is that we've been a little bit reactive instead of proactive, and we've been situational instead of  strategic in our decision-making in basketball operations," Wexler said, adding: "There was a recognition that we needed to pull back and bring a different approach and philosophy in how we went about organizing ourselves and our decision-making going forward."
Wexler said the same change in approach contributed to the firing of coach J.B. Bickerstaff after a year and a half at the helm.
"I think with respect to that, if you are pulling back like we are and restructuring our front office and we're thinking about how we best go forward, that when we looked at the situation overall that starting bringing in new perspectives into the front office as well, that  starting with a clean slate on the coaching front was the best strategic, long-term solution for our situation."
Messy Thursday
The organization was roundly criticized Thursday about the way they handled the demotion of general manager Chris Wallace and John Hollinger, the executive vice president of basketball operation as well as the firing of Bickerstaff.
And the new leaders acknowledged their hopes of the best option didn't play out well.
"In those kinds of situations, there is no good option, so you try to pick a least-bad option because you have well-liked, respected people who are going to find themselves in different position or without a position," Wexler said. "Although the decision had been made prior to that, our approach was – honestly looking at it – we were either going to be putting 15-plus players in a position to have really awkward conversations on their exit interviews, or we could try to get through an innocuous interview day and then move forward with decisions that were  going to be made. 
"Unfortunately, it didn't play out that way and that was messy, and that was not our intention. Going into it, we tried to pick what we thought was the least-bad option in a situation where there's no good options."
Asked if they made the right decision, Wexler replied: "It's hard to say we did in retrospect, but at the same time, I think if we would have chosen a different path, it would have been problematic in a different way."
Coaching attributes
So, with Bickerstaff out, what are the strengths the organization wants in a new coach? Kleiman said there are many, but strategy was the first one mentioned.
"There are a number of attributes that we specifically have in mind and intend to prioritize in terms of the coaching search, the new head of basketball operations noted. "First and foremost it's Xs and Os. We want an individual who can come to the table who is strong both in terms of in-game strategy and adjustments, but also big-picture schemes. That's critical to be a successful coach in the NBA.
Communication is also paramount. We want someone who communicates effectively to players, communicates effectively to their own staff but manages their staff effectively."
Kleiman also mention the importance of developing player, helping players grow and communicating with them. "Those are all the types of things that are very much on our radar as we work through that process."
Strategy and the draft pick
Kleiman said that they are looking more out to the future and "work our way back."
"Is it a piece of information that will help inform our approach within our larger plan? Very much so," Kleiman said. "Is it going to dictate where we intend to get to over time? It won't. It's outside our control."
As for whether failing to convey this year to Boston will impact how they approach next year, Kleiman replied: "It's a piece of information that we'll digest as we're formulating the specific approach as we navigate the rest of the summer and next season, but what I can say is that over the longer term, it's not going to affect our thinking."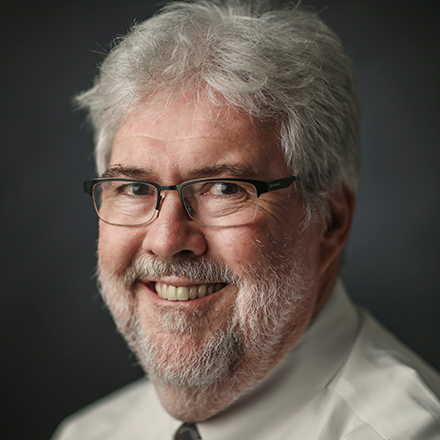 Clay Bailey
Clay Bailey, a lifelong Memphian, has worked as a reporter in the city almost four decades. He concentrated on suburban coverage. He also is a freelance sportswriter for the Associated Press.
---