Amazon not exactly nipping at FedEx's heels, but growing delivery network
E-commerce behemoth Amazon is bulking up its airplane fleet and experimenting with direct-to-consumer shipping from Amazon merchants in Los Angeles, Chicago and New York areas.
Should FedEx be worried?
There are a lot of things FedEx says it is worried about, but Amazon isn't one of them.
There's the China trade deal, which seems to be moving toward favorable resolution; slow growth in Europe, coupled with difficulties in completing the integration of TNT Express into FedEx's global network on time and on budget; and Britain's planned exit from the European Union.
But what FedEx doesn't seem to be worried about, except for a few words of fine print in recent separation agreements with top executives, is Amazon as a direct competitor.
Instead, FedEx has focused on making its air cargo network FedEx Express more profitable through fleet upgrades and cost-cutting strategies, while casting a wider net for new growth opportunities to move goods across metro areas.
Among the efforts are FedEx Freight Direct, a pilot program to deliver heavyweight items, such as washers and dryers, from stores to consumers; FedEx Extra Hours, which picks up goods from retailers after hours and delivers the next day within the metro market; and an autonomous, in-city delivery vehicle called the FedEx SameDay Bot that's scheduled for testing starting this summer in Memphis and the Dallas metro area.
FedEx also converted its domestic ground parcel network FedEx Ground to a permanent six-day-a-week operation coming out of last year's peak shipping season.
FedEx aims to boost Amazon competitors
These offerings are aimed at keeping pace with e-commerce growth and capturing an anticipated surge in demand for delivery of items within individual markets. FedEx expects up to 25 percent of volume growth to come from local delivery markets in coming years.
FedEx has told analysts these shipments within metro areas are expected to generate more volume at lower yields, but with an attractive margin considering that the company has spare capacity to handle the volume.
The moves could also be viewed as bolstering the ability of Amazon's competitors in the bricks and mortar world to satisfy the public's craving for same-day, next-day or two-day shipping gratification.
The chatter about Amazon comes as FedEx stock prices have posted gains in recent weeks after a steep falloff last year.
Prices fell from an all-time high of $266.67 a share last June to a 52-week low of $150.94 in December but have since rebounded, reaching $196.95 at the closing bell Friday.
Share repurchases, opportunities for free cash flow growth over the next two to five years and the fact that "simply the price got too low" have helped FedEx trend upward, said Trip Miller, managing partner of Gullane Capital Partners.
FedEx executives helped the company's cause with "their clear commentary during their earnings release call on their challenges in the short run internationally …," Miller said.
Analyst Helane Becker at Cowen has maintained a $230 target price for FedEx despite the company's lackluster performance in the fiscal year ending May 31.
Becker sees positives in the eventual full integration of TNT into FedEx Express and the shift to six-day-a-week operation at FedEx Ground.
"The international operation is highly leveraged to Europe, which is being affected by uncertainties around Brexit, etc. As FedEx works through the integration of TNT, the company should see improved transit times and operational reliability, which will likely improve pricing for FedEx."
Regarding Ground, Becker said, "The company's move to six-day service should pay off long-term as very little investment dollars are needed to achieve earnings improvement. The company intends to 'sweat their assets' to improve density and profits after the six-day service is fully implemented."
Amazon's ground, air game
In a report on Amazon's push into local pickup and delivery markets, TJI Research said, "Big picture, it appears as though Amazon Shipping as a national ground shipping service is real and growing."
Amazon Shipping was first reported to be testing pickup of shipments from sellers in the Los Angeles area and transportation to the company's fulfillment centers, TJI Research said.
The industry publication said it had learned the Amazon Shipping had grown to include pickup from sellers in the New York, Chicago and Los Angeles areas and seven-day-a-week delivery to most U.S. customers within five calendar days.
In addition to adding distribution and fulfillment centers across the country and deploying 20,000 delivery trucks for local deliveries, Amazon has been beefing up its airlift capability, which is still puny in comparison to FedEx and UPS.
Amazon has agreements for up to 20 new plane leases from Atlas Air Worldwide and 10 new leases from Air Transport Services Group. Those are in addition to 40 already leased from the two airlines. The new leases will bring smaller Boeing 737 freighters into the fleet that's previously been wide-body 767s.
The new agreements come with provisions for Amazon to eventually increase its ownership of Atlas to 40 percent and Air Transport Services to 33 percent.
New and extended leases would push the fleet to 70.
FedEx had a fleet of 679 aircraft as of Feb. 28, and UPS has 248 aircraft in January.
FedEx's 40-year head start
FedEx executives have maintained it would take too much time and money for a competitor to replicate a global network of air and ground shipping services built over the past 46 years.
The only acknowledgment of a competitive relationship has been a provision in separation agreements with David Bronczek, former FedEx Corp. chief operating officer, and David Cunningham, former FedEx Express CEO, that listed Amazon among competitors for whom they couldn't work for a period of years. Cunningham left in December and Bronczek in March.
Meanwhile, a former longtime executive, Sean Healy, jumped ship at FedEx last October and turned up at Amazon this spring. Healy had been regional chief operating officer at FedEx Express Europe for about four months when he left.
Amazon has described its growing airlift and delivery capability as a way of positioning itself to meet peak season demand among its customers, but the Amazon network also gives the company bargaining power in dealing with FedEx, UPS and others. In its most recent annual report, Amazon added "transportation and logistics services" to its description.
"Amazon is a potential growth partner for FedEx if they figure out how to play well together," Miller said. "Most of Amazon owned capacity distribution is to lighten peak demand stress on FDX and UPS, while giving them some additional price negotiating power by not being 100% dependent on third parties for distribution."
"What Amazon is doing makes a lot of sense, but their impact on FDX in the near term is minimal," Miller said.
FedEx devoted a chunk of its March 19 third-quarter earnings call to again debunking the Amazon threat, pointing out that carrying packages for Amazon is less meaningful to FedEx than it is to UPS.
"…there continues to be significant media and investor interest on the potential for Amazon to disrupt the transportation industry," said Raj Subramaniam, who succeeded Bronczek as FedEx Corp. president and chief operating officer.
"We have been clear that this is not a threat to our business because Amazon represents less than 1.3% of our total revenue, which is substantially lower than what our largest competitor carries, nor is Amazon a threat to our future growth."
Subramaniam said FedEx believes it has room for "substantial growth" moving packages for the industrial sector even if the e-commerce market didn't grow at all.
FedEx carries about 14.5 million packages a day. The current U.S. package market is 50 million a day and projected to hit 100 million by 2026. The international package market is about 10 million a day.
FedEx believes some of the new offerings it has rolling out, such as Extra Hours, will make it an even bigger player in the e-commerce space as well, Subramaniam said.
Subramaniam also addressed a critical weakness in the Amazon delivery network: Density, or the extent to which volume coming into the network keeps trucks and planes as full as possible on both inbound and outbound routes.
Because of Amazon's business model, its delivery network has been designed primarily for delivery items, not picking them up, although the newest iteration of Amazon Shipping could change that.
"Now, there is an intense media focus on the quote-unquote last mile, but very few people think about the first few thousand miles," Subramaniam said.
"When you see a FedEx truck on the road, it not only is carrying those local last mile shipments but also the other shipments that have originated from all parts of the globe, creating density for last mile delivery and higher revenue per stock.
"This is an inherent advantage of players who have a global network in place. Any new entrant in this space will not have this benefit. And also, not have any particular advantage on the input costs," Subramaniam said.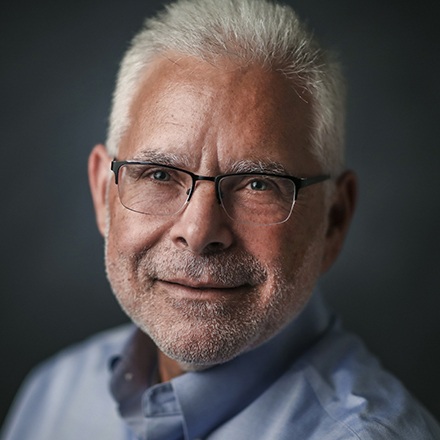 Wayne Risher
Business news reporter, 42-year veteran of print journalism, 34-year resident of Memphis, University of Georgia alumnus and proud father and spouse of University of Memphis graduates.
---