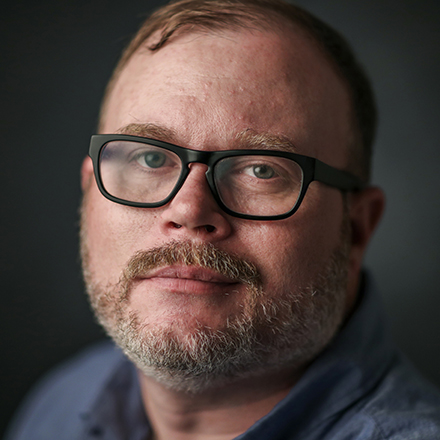 The Memphis 10: Trump visit, aftermath of Trenary murder mark a messy week
A double-fistful of observations on the week in Memphis
It was a week of sobering news and a news-making Presidential visit. Because the opening items underscore reckonings that came, alternately, from us and to us, I kept it light on the rest of this week's 10.
(Note: The Memphis 10 will take a sabbatical for the next couple of weeks for some Fall Break travels and the opening week of the Grizzlies season. The column will return on Thursday, October 25th.)
1. The Dark End of the Street
Two stories this week:
One: Nearly 400 guns were stolen from a Memphis UPS facility and (mostly) recovered en route to Chicago. (If there's a city that needs an infusion of illegal firearms less than Memphis, it's Chicago.)
Two: The New York Times presents a battery of national neighborhood maps to show how the specific places you live can shape your life. Tag line: "Some places lift children out of poverty. Others trap them there."
Unsurprisingly, Memphis does not fare well in this study. A sample:
"Nationwide, the variation is striking. Children raised in poor families in some neighborhoods of Memphis went on to make just $16,000 a year in their adult households; children from families of similar means living in parts of the Minneapolis suburbs ended up making four times as much."
Guns and hopelessness. Two things in too much abundance, in America and, even more than most places, in Memphis. At that intersection lies a lot of devastation.
That intersection is almost certainly at the root of a lot of the homicides that happen in Memphis, of which there have lately been too many. (Right, any is too many.)
Is it at the root of the biggest Memphis story since last week's column? The Downtown murder of Greater Memphis Chamber of Commerce CEO Phil Trenary?
In the wake of this week's unsettling arrests of three young people charged with the murder in the commission of an attempted robbery, it seems to be. But we should tread carefully.
There's a disconnect between the way the crime was first characterized and the information that's come out in the wake of this week's arrests. That's not uncommon. Early info is often misleading or outright wrong. Still, one hopes as this case presses forward that there is great deliberation and care in seeking out and confirming the full truth of what happened and why.
Regardless of what we learn, that intersection of guns and hopelessness will continue to plague us. Both need attention, but it's the latter that is Memphis' greatest hurdle.  
2. The Political Capital of the World
Memphis, writ large, may have been that for a moment this week, for better or worse.
President Donald Trump received just south of 63 million votes in the 2016 election. That's a lot. It's also less than 20 percent of the estimated 323 million population of the United States circa 2016. Many citizens are not eligible to vote. Many who are choose not to do so or are unable to do so. Every President enters office with the knowledge -- if they're willing to claim it -- that a relatively small percentage of the country has acted in their affirmation. Trump is one of five U.S. Presidents to reach office after losing the popular vote, so it is more true of him than most. He has shown no interest in facing this truth with humility, instead choosing to making the idea of the "bully pulpit" too literal, and he brought his flagrant disregard to us this week.
The job is President of the United States, not President of Your Voters or President of the People Who Show Up at Your Rallies, even if they're willing to laugh along while you mock a woman's testimony of her sexual assault. To laugh at a woman whose lasting memory of an assault was itself laughter.
Pres. Trump mocks Christine Blasey Ford's testimony at Mississippi rally: "Thirty-six years ago this happened: I had one beer." https://t.co/ReXCsYZmul pic.twitter.com/k0Ev7TchuU

— ABC News Politics (@ABCPolitics) October 3, 2018
It will be nowhere close to the most important event to happen in the Memphis metro area this year for those of us who live here, but I'll be surprised if anything that happens in Greater Memphis in 2018 gets as much national and global attention as the sorry display in Southaven on Tuesday night.
Because any statement regarding politics or a politician now gets absorbed into tribal impulses and assumptions, let's make it clear: The problem of this moment was the humanity of the man on display. Try to imagine Tennessee Republicans Bob Corker or Lamar Alexander or Bill Haslam saying these things in this manner in this kind of setting. Corker and Alexander will likely vote for Supreme Court nominee Brett Kavanaugh. The allegations against Kavanaugh are a matter of factual determination, if possible, and will almost certainly be a matter of uncertain judgement for those tasked with it. There should be no predetermined conclusion. But Corker and Alexander have not and would not treat his accuser this way. Nor have or would Arizona Republican Jeff Flake or Alaska Republican Lisa Murkowski, or so many others of this President's own party.
Supposed virtues such as "civility" and "decorum" have become loaded terms of late, and for some good reasons. But there's a level of humanity deeper than facades and protocols. We should demand it of a President, even if that demand is currently a hopeless one.
Presidential visits are somewhat rare and the memories of them are typically rooted in some kind of fondness or pride: We remember Barack Obama at Booker T. Washington High School. We remember George W. Bush joining Japanese Prime Minister Junichiro Koizumi for Rendezvous barbecue and a Graceland visit. We remember George H.W. Bush expounding on "a thousand points of light."
President Donald Trump came here and all we got was this lousy debasement of the Presidency.
Semi-Related Reads: Nineteen miles north of Trump's event, at the University of Memphis, Republican Bill Lee and Democrat Karl Dean held their first debate in the Tennessee governor's race. Sam Stockard reports.
Trump was in town to stump for Cindy Hyde-Smith, one of two Republican candidates for a Mississippi Senate seat that's likely to head to a run-off. Currently in the seat by appointment, she's facing fellow Republican Chris McDaniel and Democrat Mike Espy. Hyde-Smith, by default, is in the middle of this spectrum. Espy, a former Secretary of Agriculture, is trying to become the first black Mississippi senator since Reconstruction. McDaniel is looking back further: He's got a Confederate flag emblem on his yard signs. The Washington Post reports from Yazoo City.
Reporting from Memphis, The New York Times looks in on the financial backgrounds in the Tennessee Senate race between Democrat Phil Bredesen and Republican Marsha Blackburn.
3. (More) Tattoos on this Town
For the third week in a row, we feature some new public art in this space. It's not by design -- though perhaps by inclination -- and won't continue as a weekly thing, but it seems like every time you look up around the city of late you see some newly painted or pasted adornment.
Paint Memphis held its fourth annual mural-painting event this past weekend, on a couple of buildings on either side of Martin Luther King Avenue, a little east of Danny Thomas. A sampling:
The first two Paint Memphis events were held at (and on) the Chelsea flood wall in North Memphis. Last year's paint at Willett and Lamar, partly on public property, became a controversy, with some complaints from citizens and City Council members about the content and tone of some images, including a decision to paint over some murals that went awry when the wrong images were removed.
Partly as a result, there were changes at this year's Paint Memphis event.
"This year we decided to move to private property, and I was lucky enough to find a private property owner who could accommodate 100 artists, which is a lot," said Paint Memphis founder/director Karen Golightly. "After we determined the site, we did a door-to-door community survey of residents within a half mile of the site. Then we did an online survey as well. We also did a community meeting and an interactive mural [in chalkboard] so that people could give us some insight into what they wanted to see on the wall."
The theme is "Dream Bigger," in reference to the spaces along MLK, the temporal proximity to the MLK50 commemoration, and the larger panels that were available to artists.
The buildings are currently empty.
"One of the reasons property owners, including last year, agree to let us do these things is because it draws attention to these buildings and could lead to development," said Golightly. "The owner wants to develop those properties and that was one of the caveats with the artists, that if the buildings are developed [it may impact their work].
Visiting North Carolina artist Dustin Spagnola, whose still-standing zombie image on private property along Lamar was at the center of last year's controversy, returned, but struck a different tone, with a large portrait of Memphis-born and now late great Aretha Franklin.
This was a personal choice from the artist, though Golightly says artists were working under some new guidelines this year. In addition to a standing prohibition on nudity, profanity, and gang or drug imagery, the property owner requested "no politics and no guns."
4. We Approve This Message, Part 1
We haven't seen it on a billboard or any booster literature (yet), but Memphis can lay some claim to being the Capital of Adaptive Reuse. We turned a Pyramid-shaped sports arena into a sporting goods store and a Downtown mall into a corporate headquarters. Ok, so Sears buildings and breweries and bread factories into mixed-use residential/retail/office complexes are not quite so out-of-the-box and also carry a melancholy tinge. (Quote Frank Sobotka from The Wire: "We used to build things in this country.") We're still glad some big empties got repurposed.
It's smaller and less transformative than most, but I don't know if there's a structural reclamation I'm happier to have seen happen than the ongoing rehabilitation and repurposing -- in line with its righteous prior purpose -- of Clayborn Temple.
We don't make political endorsements, but we feel like we're on pretty safe ground in endorsing this particular candidacy:
Thank you to all that have voted and continue to vote for us in the 2018 Partners in Preservation: Main Streets campaign. By doing so, you're giving us a chance to receive funding that will aid in the restoration of our building. Voting ends October 26!  https://t.co/mhSg3g5gmd pic.twitter.com/g4IMRxEj62

— Clayborn Temple (@clayborn_temple) October 2, 2018
5. Let's Talk About Food
Well, that was quick: Indian Pass Raw Bar closed this week after opening this spring in the former Chiwawa and former Chicago Pizza Factory location on Madison, just west of Overton Square.
Was it my fault? I'll confess that the original/actual Indian Pass Raw Bar, on Florida's "Forgotten Coast," is one my favorite restaurants. It's a road-food triumph up there with such regional examples as Taylor Grocery in north Mississippi and Doe's Eat Place in Greenville, Mississippi. The oysters are about the freshest you can find and the mood is relaxation-friendly because pretty much everybody there is on vacation but you're far away from the tourist bustle of Panama City Beach or Destin. (Pro tip: Don't go to that part of Florida. It's awful. Really. Stay away. Please.)
I'll also confess that I never once went to the unlikely Memphis outpost of what previously had not been a chain. There was no way you could replicate the food or mood and I preferred to let the original place remain a summer excursion.
The word of mouth was pretty bad. Many objected to the name. I have no quarrel with that objection. We choose our battles and I chose to let that one go, since the actual place is named after an actual place. (Central BBQ started on Central Avenue; Indian Pass Raw Bar is located at Indian Pass, Florida.)
It's a good location that's been somewhat of a cursed one. A smart idea well-executed should be successful there.
In other food news: Donuts, liquor, fried chicken, and pizza? These are the four food groups, right? Is this the culinary crawl that tries men's souls (and stomachs)? Jennifer Biggs reports on Garibaldi's opening a location next door to Gibson's Donuts and in the mix with Gus's Fried Chicken and Liquor and Wine Depot.
Some in Memphis have suggested putting a Gibson's glazed in your bag of fried chicken and shaking it up. Pretty ingenious, pal. Well, East Memphis just raised the stakes on this little game. (Note: We do not approve of any combinations that may derive from this news.)
I'm no stranger to Tops Bar-B-Q, but somehow I didn't register that palm trees had been planted at most locations a few years ago. They were apparently planted because they "catch attention." Oops! It probably wasn't you, Tops. It was me. Regardless those palms are now coming out, and Tom Bailey has more details in an interesting story.
6. Memphis, City of Innovation
Memphis claims to be the birthplace of rock and roll, and while the Memphis 10 is happy to defend this claim -- what place has a better one? -- the truth is this is not something that truly happened (poof!) in one place, at one time.
Birthplace of the modern grocery store? It's not as vibrant a historical rallying cry, but it's less contested.
We'd complain about false advertising on this recent post from Southern Living -- there is no answer to its initial query -- but we're happy to have it anyway:
Here's the story behind the Piggly Wiggly's funny name: https://t.co/S2e3a0BtTC pic.twitter.com/AfazoY62ct

— Southern Living (@Southern_Living) September 28, 2018
Piggly Wiggly was born on September 6, 1916 at 79 Jefferson Avenue in Downtown Memphis. Sadly, there are no more Piggly Wigglys left in Memphis, though the corporate web site claims more than 530 stories in total, most in the Southeast and plenty elsewhere in Tennessee. A replica of the original Memphis store has long been a part of the exhibits at the Pink Palace Museum, the former home of Piggly Wiggly founder Clarence Saunders. Currently under renovation, you'll be able to check that out again in the near future.
For awhile in the 1980s and 1990s, Piggly Wiggly's headquarters -- now in New Hampshire -- returned to Memphis. A high school friend's mother worked in marketing and he got to wear the Pig costume at store openings and other events. He wore it while giving a speech running for a White Station High School senior class office. He did not win. Then as now, you can't always depend on the electorate for wisdom.
7. We Approve This Message, Part Two
Speaking of adaptive reuse:
Message to Memphis: never tear down this great Wonder Bread sign pic.twitter.com/o4ExiAPBIB

— Andy Sher (@AndySher1) October 2, 2018
8. The Weekly Reader
Each week in this space, I'll recommend some reads beyond the walls of The Daily Memphian.
These stories are all around us, a history still living. I like road trips and I like to search out distinctive local food stops along the way. A drive to Washington, D.C. a few years ago yielded a detour in Staunton, Virginia, in the Shenandoah Valley, birthplace of Woodrow Wilson and a nice town to spend some time walking around. Lunch was at Wright's Dairy-Rite, a classic burger-and-a-shake drive-through that appeared lovingly stuck in mid-Fifties amber.
That kind of Americana can carry a bitter aftertaste. They weren't happy days for all. This week, I came across a story about Wright's Dairy-Rite and its role in the stuttering integration of one Southern town, and the still-living people who were party to the progress.
One of the best things I've read this year, much less this week, the great critic Wesley Morris, now with The New York Times, wrestling with art and representation and public morality and the omnipresent political demands of the moment.
9. Out on the Weekend
The combination of back-to-back Grizzlies home preseason games and some fall-break travel is going to keep me away from the second Mempho Music Festival this weekend. I made it out to one day of last year's debut of the two-day fest and left with the goal in doing more, not less, if it returned.
So, y'all have fun on my behalf. Last year, I was impressed by pretty much everything. The setting, the lineup, the food. My hope was that it would grow as an annual counterbalance to Beale Street Music Festival -- fall rather than spring, east rather than west. This weekend will be a test of sorts. Can it draw how it needs to, and can it -- and Shelby Farms -- handle the growth? And while she's not a headliner, I doubt there will be a more exciting musician of the moment to play a Memphis stage this year than Janelle Monae. Elle Perry has more.
Last year's Coco gets my vote as one of 2017's best films and one of the best of all Pixar animated features. It will screen outside at the Levitt Shell on Saturday. It works as a kind of family-friendly after-party for the annual Overton Park Day of Merrymaking.
Also Saturday late afternoon/early evening, you can sample some contemporary Memphis music with Marcella Simien, Faith Evans Ruch, and Josh Waddell playing a benefit for Music Export Memphis, at Memphis Made Brewing.
10. The Final Number
So, this happened since last we spoke:
83 and still rockin!

— Jerry Lee Lewis (@jerryleelewis) September 29, 2018
Only 83?
Who would have predicted that among the first generation giants of rock and roll, Lewis and Little Richard would be with us the longest? Elvis Presley, Chuck Berry, Johnny Cash, Bo Diddley, Carl Perkins, Fats Domino, and early exit Buddy Holly all gone. Only the most hedonistic of the bunch remain. If it weren't for Fats' departure, we might wonder if rock and roll piano was a fountain of youth.
Lewis has released some credible albums in his dotage, when he's pulled himself away from his diet of NuGrape and Gunsmoke (closed circuit to Bob Mehr): 2006's Last Man Standing and 2014's somehow better Rock & Roll Time. But the real revelation of his more recent discography is 2014's The Knox Phillips Sessions: The Unreleased Recordings. This is what you want alongside a good Sun-era collection, a good Seventies country collection, and the incendiary 1964 Live at the Star Club, Hamburg (search it out) on your record or CD shelf. (We all still have those, right?)
It was recorded late at night in the late Seventies, at Sam Phillips Recording, with Phillips' son behind the board and a presumed audience of only whoever happened to be hanging around.
At the top, Lewis spends more than seven minutes playing around with, outright stealing, and fully transforming Jim Croce's cartoonish 1973 folk-rock hit "Bad, Bad Leroy Brown." (Adding seemingly impromptu lyrics about strippers and Watergate.)
It's full of asides both instructional ("Play your fiddle, son"),  self-reverential ("Get the Killer down on tape right and we'll make millions"), and self-critical ("A little mistake by the Killer on piano, but I'll be alright"). He concludes, midsong, that he, his own self, is "the meanest man in Memphis, Tennessee." For better or worse, he ain't lying.  
---