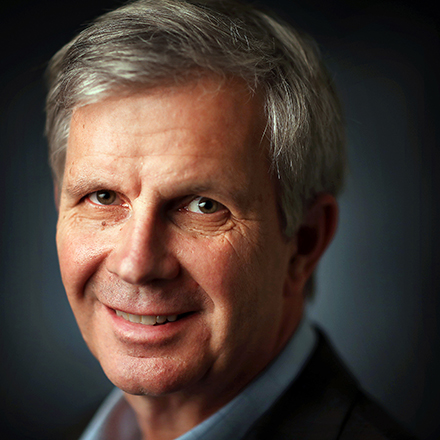 Geoff Calkins
Geoff Calkins has been chronicling Memphis and Memphis sports for more than two decades. He is host of "The Geoff Calkins Show" from 9-11 a.m. M-F on 92.9 FM. Calkins has been named the best sports columnist in the country five times by the Associated Press sports editors, but still figures his best columns are about the people who make Memphis what it is.
Calkins: OK, that was magnificent. But now will five-time Masters champion Tiger Woods play Memphis?
Jack Sammons watched it. Of course Jack Sammons watched it, just like I did, just like you did. He watched Tiger Woods sink the short putt at Augusta National, watched him thrust his arms in the air, watched him run to embrace his two children, watched him finish off one of the most remarkable comeback stories in the history of sports by winning his fifth Masters and his first major championship in 11 years.
Sammons was moved by all that, just like the rest of us were. He said the bar at Chickasaw Country Club was so crowded Sunday "you would have thought they were giving away free flat-screen TVs." But, as the president and chairman of the World Golf Championships-FedEx St. Jude Invitational, Sammons had another thought, too.
"I'm thrilled for him and I'm thrilled for the game of golf," he said. "We're certainly crossing our fingers that Tiger will be here in July."
That is the question of the day in Memphis, isn't it? Now that the golf tournament has become a World Golf Championship, will Woods play here for the first time?
The tournament has arranged for Mark Cuban's tricked-out 767 to leave Northern Ireland – site of this year's British Open – on Sunday, July 21, to transport Woods and any other golfers to Memphis in style.
But will Woods be on board?
"We're encouraged in a lot of ways," Sammons said. "The PGA Tour and our staff are in contact with the folks that know what's going on. We're doing everything we can to make it as easy and as pleasant for him and any of the other 69 golfers. 
"But we're not going around telling people that Tiger is playing. Can't count your chickens before they hatch. We do think this community will embrace him in an unprecedented way."
Well, maybe not unprecedented. Woods' triumph Sunday was embraced by everyone from Donald Trump to Barack Obama. That's not something you see every day.
Some people were confused by this. Didn't Woods bring his miseries on himself?
Answer: Yes. But isn't that what redemption stories are all about?
Woods wasn't just coming back from multiple back surgeries. He was coming back from his own well-chronicled misdeeds.
That's precisely why it was to so emotional to watch him lift his kids in the air. People screw up. People don't have to be forever defined by their screw-ups. Who hasn't needed redemption at some point in their lives?
Nobody is saying that Woods is the best human ever. Just that he's human. And it is human to fall. So when someone who falls so publicly and spectacularly is able to get up from that fall, it gives a measure of hope to us all.
As to whether Woods will bring this comeback story to Memphis this year, there's good reason to think he will and good reason to think he won't.
Good reason to think he will: Woods has won 18 World Golf Championships. He loves to play the events. 
Good reason to think he won't: Woods has never played the week after the British Open. Hence, the tricked-out jet.
In his press conference after the Masters, Woods didn't make this any clearer. He said, "I'm not going to play as much as I did last year. I played a little bit too much last year." But he also said he played too much last year "because I kept trying to qualify for World Golf Championships."
So make of that what you will. But understand that no matter what Woods decides, the World Golf Championship event will be transformative. 
"Last year at Bridgestone, 50 of the top 50 players in the world committed to play, with two withdrawing just as the tournament began," Sammons said. "The hospitality is nearly sold out. We're well ahead of schedule. We're expecting a field the likes of which has never been assembled in this corner of the world."
So congratulations on the comeback, Tiger. Memphians would be thrilled to congratulate you in person this July.
As Sammons put it, "All he's got to do is nod and we're going to put a BBQ in his hand."
---