Conference committee adopts Memphis community oversight subpoena method
A legislative conference committee adopted an amended community oversight board bill Monday mirroring Memphis' guidelines, despite opposition from state Sen. Raumesh Akbari.
Forced to come together because of disagreement between House and Senate versions of legislation initially stripping subpoena authority from oversight boards in Knoxville and Nashville, the panel, after three votes, adopted a measure allowing oversight boards to seek a subpoena with city council approval. The measure must go back to the House and Senate for consideration.
The impetus of Nashville's board, approved in a countywide referendum, was two incidents in which white police officers shot and killed two black men. An officer in one of those cases is charged with murder.
Akbari, a Memphis Democrat who voted against the amendment, said she supports the ability of local governments to establish their own guidelines instead of the state Legislature stepping in and setting the rules. She pointed out members of the Civilian Law Enforcement Review Board in Memphis would like to have more discretion to issue subpoenas for information or testimony instead of being forced to go through the Memphis City Council.
House Republican leaders proposed legislation early in the session removing the subpoena power of Nashville's new Community Oversight Board and a similar body in Knoxville, which has had subpoena authority for more than 20 years but never used it.
"I don't want us to completely neuter the civilian review boards," Akbari said during the committee's debate.
Nevertheless, the result is a compromise of sorts from House and Senate bills. The House measure at first took subpoena power away from those boards, while an amended Senate version allowed community boards to seek a subpoena from a judge through a private investigator, police chief or internal affairs chief.
---
Sam Stockard: House nixes subpoena power for police oversight boards
---
Voting for the amendment after it failed to pass an initial test were state Sen. Mike Bell, R-Riceville, who at first voted for the version he supported; Dawn White, R-Murfreesboro; House Majority Leader William Lamberth, R-Portland; state Rep. Michael Curcio, R-Dickson; and state Rep. Johnny Shaw, D-Bolivar. Akbari, the only no vote in the final tally, is the only member of the committee whose district is affected by the legislation.
Lamberth pointed out he opposes subpoena power for any community oversight board but said he was willing to support "compromise" legislation enabling such boards to seek subpoenas through locally elected bodies.
"I feel like it does acquiesce" to the Senate version, said Lamberth, who later said he doesn't understand why any citizen group would want to "drag" police officers in front of an unelected body.
He also argued subpoena power can be abused and pointed toward efforts by congressional leaders to go on a "fishing expedition" and subpoena the tax returns of President Donald Trump. A little-known federal law allows Congress to subpoena the president's tax returns, and every president since Richard Nixon has submitted their returns voluntarily until Trump.
Akbari did not address the federal conflagration but countered that city councils can be too unwieldy in their operations and hampered by politics, especially in Metro Nashville, which has some 40 members on its city council. She also noted city councils are the very bodies that appoint the review boards and would be inserting themselves into the situation.
"Otherwise, we should just get rid of the review boards and let the city councils and Metro Council weigh in on the decisions themselves if they don't know what sort of authority the civilian review board has," Akbari said.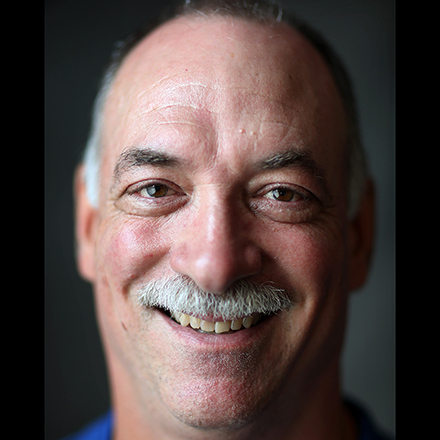 Sam Stockard
Sam Stockard is a Nashville-based reporter with more than 30 years of journalism experience as a writer, editor and columnist covering the state Legislature and Tennessee politics for The Daily Memphian.
---