Strickland posts campaign war chest of $757,000
Memphis Mayor Jim Strickland raised more than $68,000 in the first three months of 2019, adding to a campaign account of $757,497 in his bid for a second term.
Meanwhile, three contenders in the set of 13 City Council races on the Oct. 3 Memphis ballot – Chase Carlisle, Worth Morgan and Jeff Warren – raised six figures each in the first quarter.
The campaign finance reports filed for the period from Jan. 16 to March 31 show Strickland spent $46,116 during the first quarter, most of it to Sutton Reid Advertising Inc., the firm that managed his 2015 mayoral bid, for campaign management, advertising and consulting.
Here's how the mayoral challengers fared, according to their campaign finance reports:
Former mayor Willie Herenton showed a balance of $6,825 at the end of the first quarter after raising $25,846 and spending $19,020. His biggest expense was $8,610 for his campaign headquarters in southwest Memphis, followed by $3,900 for NGP campaign software.
Shelby County Commissioner Tami Sawyer ended the quarter with a balance of $19,819 in her challenge of Strickland after raising $25,907 and spending $6,088, most of it on travel and printing.
Business owner Lemichael Wilson raised $34,808 for the first quarter and spent $3,366 – most of it on printing, other campaign expenses including food – for a balance into the spring and summer of $31,441.
Activist Pamela Moses has $2,330 in her campaign account, the same amount she raised for the quarter.
---
Bill Dries: People's Convention date pushed back for community surveys
---
The reports due last week were still being posted Monday to the Shelby County Election Commission's website. They indicate fundraising at a point when the campaigns are still largely out of the public eye in advance of the spring and summer ground game of door-to-door campaigning, TV and radio media buys, and lots of printing as well as campaign consultant and poll worker expenses.
Contenders in the Memphis elections can't pull qualifying petitions for the races until May 20. Those who pull petitions then have until noon July 18 to file for their place on the ballot.
Here are highlights of the filings by City Council races, including some names of potential contenders who have surfaced with the forms showing they have appointed campaign treasurers.
District 1
Interim council member Sherman Greer, appointed to fill the seat in January following the November resignation of Bill Morrison, has not yet announced whether he will be running for a full four-year term this year.
Faye Morrison, the mother of former council member Bill Morrison who applied but then withdrew as a contender for the appointment last year, appointed a treasurer in March.
Rhonda Logan, the Raleigh Community Development Corp. director who was the top contender for the appointment in last year's council deadlock over the vacancy, appointed a treasurer in January. Her April financial disclosure showed no money raised or in her campaign account.
---
Bill Dries: City Council races begin to fill up
---
District 2
Incumbent Frank Colvett raised no money in the first quarter, according to his report. He spent $99 and had $42,147 in his campaign account as 2019 began.
District 3
Incumbent Patrice Robinson reported raising $33,117 since January for a total of $43,904 in her campaign account, including a 2018 balance of $14,734. Robinson spent $3,946 in the new year. Most of that – $2,400 – was spent on catering a prayer breakfast that launched Robinson's re-election effort and featured Mayor Jim Strickland.
District 4
Incumbent Jamita Swearengen's financial disclosure for the first quarter of 2019 had not been posted on the Election Commission's website as of Monday afternoon. Neither was the disclosure of challenger Britney Thornton.
But Swearengen's 2018 year-end disclosure showed her with a balance of $11,432 after her campaign spent $8,210 mostly for printing of campaign materials.
District 5
District 5 incumbent Worth Morgan had a campaign balance of $115,209 at the end of March. He raised $106,950 during the first quarter and spent $244 with Anedot.
District 6
Activist Theryn Bond has appointed a treasurer as of April 5.
Memphis Police LGBTQ liaison Davin Clemons has a campaign balance of $9,596 after raising $11,422 for the quarter. He spent $1,825, with the biggest expenses for a pair of Downtown fundraisers. Clemons' donors include Shelby County Mayor Lee Harris, who contributed $500 to the cause. The Memphis Police Association contributed $3,000.
John Hamilton posted a $633 balance in his campaign account at the end of March, raising $1,776 in the first quarter and spending $1,143 – most of it on development of a campaign website.
Sharon Webb, a former Memphis City Schools board member who has run for Memphis mayor several times, appointed a campaign treasurer in March.
Former City Council member Edmund Ford Sr., who vowed in January to run for the seat he once held, had no filings posted by the Election Commission as of Monday.
---
Bill Dries: Strickland, Herenton campaigns come to life with sparks
---
District 7
Incumbent Berlin Boyd raised $31,000 in the first quarter of the year. Combined with $41,115 already in his campaign account, Boyd ended the quarter with a balance of $72,051. He spent $64.30 on various "service fees," a category for expenses of less than $100 each.
Boyd's donors include $1,000 from Petrauskas Capital LLC, the developers of a set of townhouses south of Overton Square that have drawn opposition from neighboring homeowners. The council is scheduled to vote Tuesday on an appeal sought by those neighbors of the Land Use Control Board's approval of the project.
Other donors in his report include FedEx Corp. founder Fred Smith and FedEx Logistics CEO Richard Smith, who contributed $1,600 each.
Boyd has been a FedEx Logistics employee since August. He didn't disclose the employment on a disclosure form required by the Tennessee Ethics Commission this past January. In February, FedEx Logistics announced it would move its headquarters to Downtown, with Richard Smith attributing the decision to Boyd's advocacy for a Downtown site. At the time, neither mentioned  Boyd was working for FedEx Logistics. Boyd filed an updated form in March with the FedEx job listed.
The council has taken no votes involving the FedEx move or any incentives connected to the project.
Michalyn Easter-Thomas loaned her campaign $175 in the first quarter and had a balance of $50 heading into the second quarter.
Jimmy Hassan appointed a treasurer in April.
Jerred Price, a home improvement contractor and entertainer, appointed a treasurer in February and since January has held at least one fundraiser.
Catrina L. Smith raised $1,500 through the first quarter and already had $4,397 on hand as the new year began. She spent $655 on the design of a logo and $480 worth of campaign literature, leaving a balance of $5,242.
Thurston Smith, a retired Veterans Affairs employee and 2015 council candidate, had $9,569 in his campaign account as April began after raising $19,800 and spending $10,231. More than half of the spending was $5,532 to Spartan Strategic Group LLC, the political consulting firm headed by Darrell Catron.
Super District 8 Position 1
Interim District 6 council member Gerre Currie, who is running for the Super District seat being vacated by Joe Brown, raised $5,150 in the quarter and had not spent any of it by the end of March.
Nicole Cleaborn appointed a treasurer in March.
Attorney J.B. Smiley, who kicks off his campaign Wednesday, also has appointed a treasurer.
Pearl Walker of the Facebook group Memphis Raise Your Expectations appointed a treasurer in February.
Super District 8 Position 2
Interim council member and former Shelby County Assessor Cheyenne Johnson, who was appointed to the seat in January, has not yet appointed a treasurer or announced her political intentions.
Super District 8 Position 3
Incumbent Martavius Jones' first-quarter report had not been posted as of Monday afternoon.
Super District 9 Position 1
By the reports posted as of Monday, Avison Young vice president Chase Carlisle was the top fundraiser for the quarter. With the report Carlisle seemed to settle which Super District 9 position he will run for, with a finance report that says he is a candidate for position 1 – the seat held by council chairman Kemp Conrad, who is term-limited from running again.
Carlisle raised $120,000 in the first three months of 2019, spending $3,655 on a fundraiser and Anedot, a Dallas-based fundraising and donor platform, to keep track of the contributions.
University of Memphis Development Corp. director Cody Fletcher raised $51,615 in the first quarter and spent $2,810 on campaign consultant Kim Perry and Anedot. He had a balance of $48,805 at the end of March.
Erika Sugarmon's statement had not been posted on the election commission website as of Monday. The Shelby County Schools teacher ended 2018 with $820.58 in her account.
Super District 9 Position 2
Incumbent council member Ford Canale was appointed to the seat following the resignation of Philip Spinosa a year ago. Canale won the rest of the term in a special election on the August ballot. Canale raised $70,625 for the first quarter of 2019 and had $5,681 left from last year's special election campaign. He spent $229 for Anedot services.
Challenger Marvin White, a FedEx employee, raised $11,760 in the first quarter and had spent none of it by the end of March.
Super District 9 Position 3
In Super District 9 Position 3, former Memphis City Schools and Shelby County Schools board member Jeff Warren has a balance of $100,915 after raising $101,925 in the first three months of 2019. Of that, $54,000 is a loan Warren made to his campaign. He had spent $1,014, most of it on printing. Warren is running for the council seat held by Reid Hedgepeth, who, like Conrad, is term-limited.
Early voting is Sept. 13-28. Election day is Oct. 3.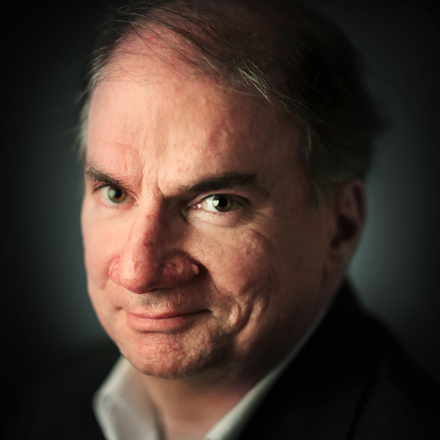 Bill Dries
Bill Dries covers city government and politics. He is a native Memphian and has been a reporter for more than 40 years.
---