House passes voter registration penalties in face of protest
Despite a ruckus by protesters, the House of Representatives voted overwhelmingly Monday for legislation penalizing voter registration drives that produce large numbers of "incomplete" forms.
A group of about 75 people gathered outside the House chamber shouting, "Make voter registration legal," and "Your seat ain't safe," before legislators cast a 71-26 vote in favor of HB1079, a bill stemming largely from the 2018 Black Voter Project in Shelby County. It overcame several efforts to amend or redirect it.
"This bill is a very lazy and punitive way of doing something," said state Rep. London Lamar, a Memphis Democrat. She also called it a "dangerous precedent" and a form of "voter disenfranchisement."
The legislation passed even as protesters continued to hold signs in the chamber's seating area in opposition. State Rep. Tim Rudd, R-Murfreesboro, the bill's sponsor, postponed consideration until the end of Monday's session, forcing them to wait until the end of the meeting, in addition to reading a 28-page amendment, a time-consuming move.
Rudd contended the bill would prohibit "lawbreakers" from getting involved in the voter registration process, mainly by prohibiting people from being paid for collecting a quota of forms, as well as turning in hundreds of forms lacking necessary information.
The measure, which is to be scheduled for the Senate floor, would enable county election offices to file a Class A misdemeanor against violators of registration and training provisions and a $10,000 civil penalty for submitting more than 500 incomplete forms, or $150 to $2,000 in fines for 100 to 500 incomplete forms. Forms lacking the applicant's name, residential address, birthdate, declaration of eligibility or signature would be considered incomplete. Lack of Social Security number would not count.
In addition, the legislation would require people planning to conduct voter registration campaigns to register, make a sworn statement with a county election office and go through training. People could be paid a salary to register voters, but they could not be paid per application turned in to the county office.
Forms would have to be turned in within 10 days of collection.
The bill is backed by the Secretary of State's Office, primarily in reaction to the filing of 35,000 voter registration forms by the Tennessee Black Voter Project last fall shortly before the deadline to register for the November election at the Shelby County Election Office. Many of those forms were considered deficient, in part because they contained only a person's initial or first name.
"It's a step too far," League of Women Voters president Marian Ott said shortly before protesters opened up Monday evening.
"It is going to have an immediate negative impact on groups like ours that register voters, and we will continue to pursue other avenues to get it overturned," Ott said.
The League of Women Voters president said improvements could be made to the state's process without legislating penalties against groups that undertake voter registration drives.
Ott pointed out testimony was vague at a recent Senate hearing on the legislation about what constitutes a "deficient" application form, whether forms can be turned in if they're missing some information and who would be affected in terms of volunteers.
State Rep. Dwayne Thompson, a Cordova Democrat, called the legislation "horrendous."
"I know they've had a few problems here and there with voter registration, but those are administrative problems that can be corrected. There's not valid reason to pass a bill like this," Thompson said before the House met.
State Rep. Jesse Chism, a Memphis Democrat, predicted the bill's "unintended consequences" will outweigh "the spirit of the bill."
The specter of facing penalties for turning in bad forms will discourage people from participating in voter registration drives, Chism said before the vote was held.
Ott contended the Secretary of State's Office could take several steps to improve online training and avert the gathering of "deficient" voter registration applications without the threat of criminal penalties.
The League of Women Voters got involved in the Shelby County Election Office situation after the Black Voter Project and NAACP filed a public records lawsuit to review the processing of 35,000 forms submitted.
Tennessee Division of Elections Coordinator Mark Goins said recently he wouldn't turn in a voter registration form with only a first name or initial. But he acknowledged last week the Shelby County Election Commission couldn't discard those forms because of a court's ruling in the midst of the situation last year when the Black Voter Project brought in people who claimed some of those deficient forms.
Criminal penalties aren't limited to turning in incomplete forms but also for failing to register a voter registration drive's organization and for failing to have every person involved complete the training and sign a sworn statement.
Criminal penalties also could be meted out for online communications dealing with voter registration drives, according to Ott.
Despite those complaints, House Speaker Pro Tem Bill Dunn, a Knoxville Republican, said the legislation is needed because of the incident in Shelby County.
"There was an attack on the election system last year, and we had to pay for it," Dunn said.
He likened it to using the "old-fashioned" form of voter registration forms to bring down the Shelby County Election Office, instead of putting a "bug" in its computer system.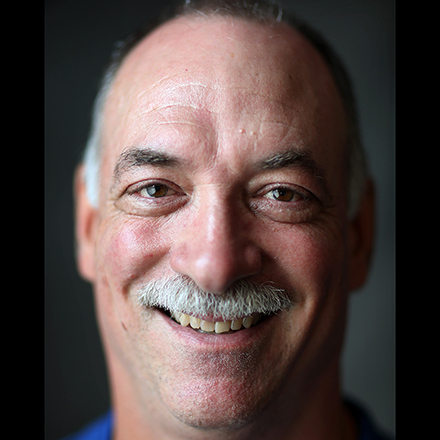 Sam Stockard
Sam Stockard is a Nashville-based reporter with more than 30 years of journalism experience as a writer, editor and columnist covering the state Legislature and Tennessee politics for The Daily Memphian.
---