Strickland budget proposal includes surprise initiatives
Memphis Mayor Jim Strickland's fourth budget proposal, totaling $709 million, includes an Affordable Housing Trust Fund to accelerate the development of new and rehabbed multifamily and single-family housing.
The trust fund to make grants and loans will start out at $700,000 per year, Strickland said Tuesday after taking his budget proposal to the Memphis City Council. Some details were still to be determined.
It was one of several surprises in the address. Others included a $2.5 million increase in city funding to the Memphis Area Transit Authority as MATA and city leaders wait to see what, if any, funding for MATA might be proposed by Shelby County Mayor Lee Harris or the Shelby County County Commission during the county budget season.
Strickland said the city has increased MATA funding by $2.5 million in the last three years.
MATA is seeking an additional $30 million in funding to help improve city bus service. MATA CEO Gary Rosenfeld has said the goal is for 85% of one-way trips to take an hour or less.
---
Omer Yusuf: MATA, riders at crossroads with proposal to expand transit on horizon
---
The affordable housing fund is paired with an already announced Community Catalyst Fund of $2 million in recurring funding for public infrastructure in specific areas of the city to spur and leverage private development as part of what Strickland termed a "neighborhoods-first administration."
Strickland is seeking a second term in the October city elections.
Both funds are designed to work with the Memphis 3.0 long-range land use and development plan, which includes guidelines unique to each part of the city, identifying "anchors" in each area as a focus of plans.
The overall plan is awaiting the first of three votes by the council next month.
"We're putting our money where our mouth is when it comes to investing in Memphis neighborhoods and Memphians," Strickland told the council. "We're also making sure that Memphis 3.0 isn't just another binder that collects dust on a shelf."
Strickland later said the money for both funds is the result of the city having paid enough of its debt service – the debt from bonds issued to finance capital construction projects – that it can shift some of the $3.19 city property tax rate going toward debt to other uses.
Budget Basics
Strickland's Fiscal Year 2020 Budget Proposal
$708.7 million operating budget
$75 million capital budget
$3.19: City property tax rate, no increase
3%: Raise for police and fire commissioned officers
1%: Raise for all other city employees
$4 million: Amount toward paying increase in health insurance premiums for city employees
$2 million: Annual recurring funding for Community Catalyst Fund
$700,000: First-year funding for Affordable Housing Trust Fund
2 cents: Shift within property tax rate from debt service to these two funds
$2.5 million: Increase in city funding to Memphis Area Transit Authority
"Our debt service is going down because we are being fiscally responsible," he said. "And we're pulling off 2 cents of the tax rate from the debt service fund to fund those two … to really kickstart development and homeownership throughout the city."
Strickland has touted the creation of 5,000 units of affordable housing during his administration, including affordable housing located near some of the city's highest-priced development projects.
As expected, the budget proposal keeps a stable city property tax rate and includes a 3% pay raise for police and firefighters and a 1% raise for all other city employees.
"It's not revolutionary, but it is absolutely necessary to recruit and retain quality employees and further demonstrate that city of Memphis government is truly a great place to work," he said of the proposed raises.
Union leaders who represent police and firefighters have complained the mayor's decision circumvents the bargaining process by effectively putting a percentage in the budget as the negotiations between labor and management are underway.
Strickland said firefighters' pay has increased 9% during his term of office, while police pay has increased between 8.75% and 10.75% , not counting bonuses.
But union leaders point out police and firefighters went without pay raises for six years starting in 2011 and that all city employees had their benefits cut in 2014 before Strickland took office.
With the budget plan for the fiscal year that begins July 1, the city will be fully funding its annual pension liability for the first time since the Great Recession.
The new fiscal year is the fifth and final year of a ramp-up to full pension contributions required by state law as a result of problems in Memphis and other cities meeting the goal. At the height of the crisis that prompted a warning from the Tennessee comptroller's office, the city's full annual obligation was about $78 million. With the city's investments improving, the amount was at $58 million in the current fiscal year.
And Strickland said Tuesday the amount drops another $4 million in the new fiscal year because of a better return on the investments.
Those savings, he said, will be used to pay the increase in health insurance premiums for city employees.
The city's capital budget – construction projects and other one-time expenditures done over several years – is about $75 million and includes the long-awaited construction of a new Frayser branch library, the smallest library in the city system and one of the most used, as well as a new Whitehaven fire station.
Strickland touted an increase in road paving – a key element in his "brilliant at the basics" philosophy – but also increased funding for even more paving.
"Because of years of underfunding, you can still drive throughout our city and easily see where more work is needed," he told the council. "So for the fourth year in a row, we are proposing another increase to pave our city streets."
And Strickland proposed more funding for summer youth job programs and camps as well as other youth initiatives.
"We will work with our partners to reconnect our youth by meeting them where they are and focusing on enrollment and attendance in school," he said. "Through our partners, we will try to help them find full-time employment in careers in which they can grow. And lastly, help them find meaningful early work experiences."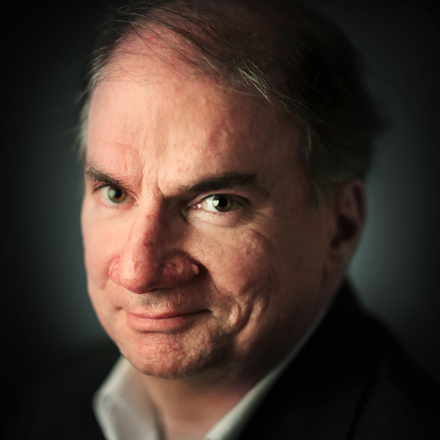 Bill Dries
Bill Dries covers city government and politics. He is a native Memphian and has been a reporter for more than 40 years.
---