FedEx starts tapping voluntary buyout recipients as deadline nears
FedEx has started telling vice presidents and directors who's leaving under a voluntary buyout program.
Lower-ranking employees should know by Monday, April 22, whether they'll be chosen for the buyouts, which could equal two years' salary.
Employees have been told newly vacated management positions won't be backfilled, and that departments would be "rebalanced" to adjust to new personnel levels, according to FedEx employees who didn't want to be identified.
FedEx is following the recipe for a "management diet" to reduce expenses and boost productivity in a push toward higher profit margins, said Trip Miller, managing partner of Gullane Capital Partners.
"We are seeing many companies going on a management diet in several industries in order to increase margins and impact the bottom line," Miller said. Casino operators and First Horizon National Corp. are among area companies employing the strategy, he said.
"I think FedEx is being very strategic about how they're doing this. Whether it's here or at other companies, there seems to be a lot of room to streamline these companies and run them more profitably without firing people directly," Miller said.
Marketing, information technology and legal are among areas where vice presidents and managing directors have been accepted for buyouts.
New organizational charts have already been released in some cases, and other employees are waiting to see who their new bosses will be starting June 1.
FedEx seems to be sticking to its timetable of informing all employees who are accepted for buyouts by April 22, employees said.
With about 30,000 employees in the area, Memphis seems primed to feel buyout effects such as career transitions, departures from the active workforce and perhaps big-ticket purchases driven by buyout money.
But Miller believes the number leaving FedEx in the Memphis area will be relatively small, somewhere in the "many dozens to a few hundred," but not in the thousands.
He expects FedEx to leave some management positions vacant while promoting employees from within into some positions, but not at the same pay rate as those who left.
"I don't expect them to refill every one of these positions," Miller said. "Those who remain will be taking on bigger responsibilities. I'm sure there's some of that."
---
Wayne Risher: FedEx announces buyouts, lowers earnings expectations on global slowdown
---
The voluntary buyout program is the first major thinning of the ranks in about five years. It's intended to slice about $225 million to $275 million a year in payroll expenses starting June 1.
The company expects to spend about $450 million to $575 million on the buyouts, with most of the expense being charged in the quarter that ends May 31.
The buyouts are part of a cost-cutting campaign launched in December to counteract lower-than-planned growth in revenues at FedEx Express, the Memphis-based company's original and largest operating unit.
In announcing the buyouts, FedEx leaders said they believed improvements in technology and automation would enable the company to move more packages with fewer staff going forward.
The company also informed employees it doesn't expect to pay annual incentive compensation bonuses based on companywide results in the current fiscal year.
---
Wayne Risher: FedEx says bonus plan ditched because of changing economic reality
---
The buyout offer was put on the table in January, and employees had until April 1 to apply.
It's mainly aimed at FedEx Express, FedEx Services and corporate, not at front-line employees such as package handlers and pilots, and not at the FedEx Ground and FedEx Freight operating companies.
Employees with 10 years' service or more were eligible, but department leaders were known to have established pecking orders of who could leave and quotas limiting the number.
Voluntary severance payments would be based on four weeks of gross base salary for each year of continuous FedEx service, up to a maximum two years of pay for a 26-year employee. The package is sweetened by a $35,000 company contribution to spend on qualified health care expenses and other money for health insurance premiums for some buyout participants.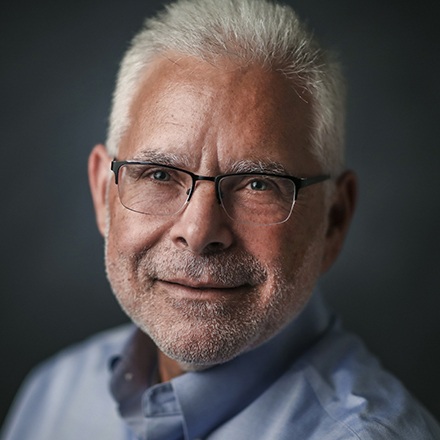 Wayne Risher
Business news reporter, 42-year veteran of print journalism, 34-year resident of Memphis, University of Georgia alumnus and proud father and spouse of University of Memphis graduates.
---