Education fair seeks to keep best teachers in Memphis
Shelby County Schools Interim Superintendent Joris Ray met with prospective educators Thursday on the University of Memphis campus with a plea.
"We need you. That's why I wanted to come out personally to talk to you," Ray said. "Shaping the lives of today's youth, man, that is powerful. And we need you to stay and remain in 901."
The event was publicized to education majors at local colleges and universities as an opportunity to jump-start their hiring process. Those who came had an opportunity to apply on the spot. If hired, they'd also be guaranteed a $1,500 signing bonus.
"That's how committed we are for you to remain here in Shelby County," Ray said.
Many of the attendees in the room were juniors and seniors at the University of Memphis. Ray told the group he sat in their position not long ago.
"I started here, right at the University of Memphis," he said. "Teaching is hard work, but it's heart work. And we need you. We need your support."
Ashlea Swain, who attended the meeting, was one of Ray's students at Kirby High School. He taught her eighth-grade English in 1998.
She came to take her former teacher up on his offer, deciding to switch gears in her career.
"He was one of the first teachers that showed me that being a teacher could be a fun career," Swain said.
After working for several years at the Tennessee Department of Human Services, Swain said she wants to teach high schoolers to make better financial decisions before leaving their homes to embark on lives of their own.
SCS Chief of Human Resources Trinette Small regards Swain's and Ray's story as a full-circle moment. She said the push to recruit more people who already live in the county to stay and teach will facilitate more communal connections, bonding people together in education.
"His student now is becoming a teacher," she said.
"If we keep this going, just imagine what we can do. I think one thing that's necessary to change this community and the trajectory of a student's life is education."
Small said former SCS students are more likely to come onto the job understanding they work for a "trauma-responsive district."
"We have a unique community that has unique issues," she said. "It takes a special person to understand some of these issues. I've been with the district for about 14 years, and some of the stories I hear are devastating and heartbreaking," Small said.
"When you think about the role of a teacher, while you want it to be strictly instruction, it takes more than that. It takes that person who understands: 'Maybe you're not learning because of what happened last night, maybe you're not learning because you're hungry, maybe you're not learning because of the environment you have to live and survive in.'"
At the event, Small presented on a panel alongside executive principal Lischa Brooks, who emphasized teacher support as an asset for aspiring teachers considering the school district.
"I always ask teachers, 'Who is No. 1 in the school?'" Brooks said.
She then posed the same question to the audience.
All the prospective teachers in the crowd responded, in unison, "The students."
"(When they say that), I tell them that they're wrong," Brooks said.
"I wake up every morning and I come to school for my teachers. My purpose is to support you. My husband says, 'Happy wife, happy life.' I say, 'Happy teacher, happy school.'"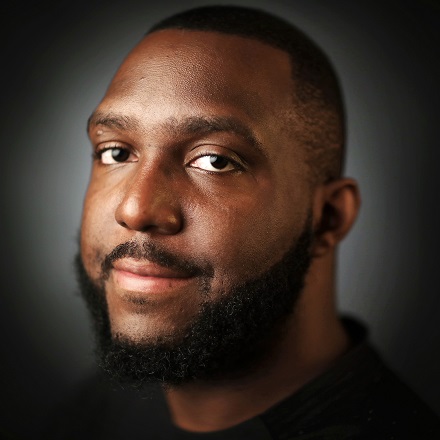 Jared Boyd
Jared Boyd is a general assignment reporter with The Daily Memphian who can be found covering just about anything people in the Mid-South might find interesting. His friends call him "Jay B.," and you can, too.
---